Ekene Ngige discovered art in a cup of cappuccino and then used coffee as a medium to tell important African stories.
For as long as Ekene Ngige can remember, he has never allowed his limitations to dictate how successful he would be in life. Born in Lagos, Nigeria, Ngige experienced what he calls "a medical error" that left him paralyzed by the age of one. Faced with a disability that meant he could not walk, Ngige got his confidence from his parents who helped him stand tall in any room he was in and perhaps most importantly, taught him the power of self-belief.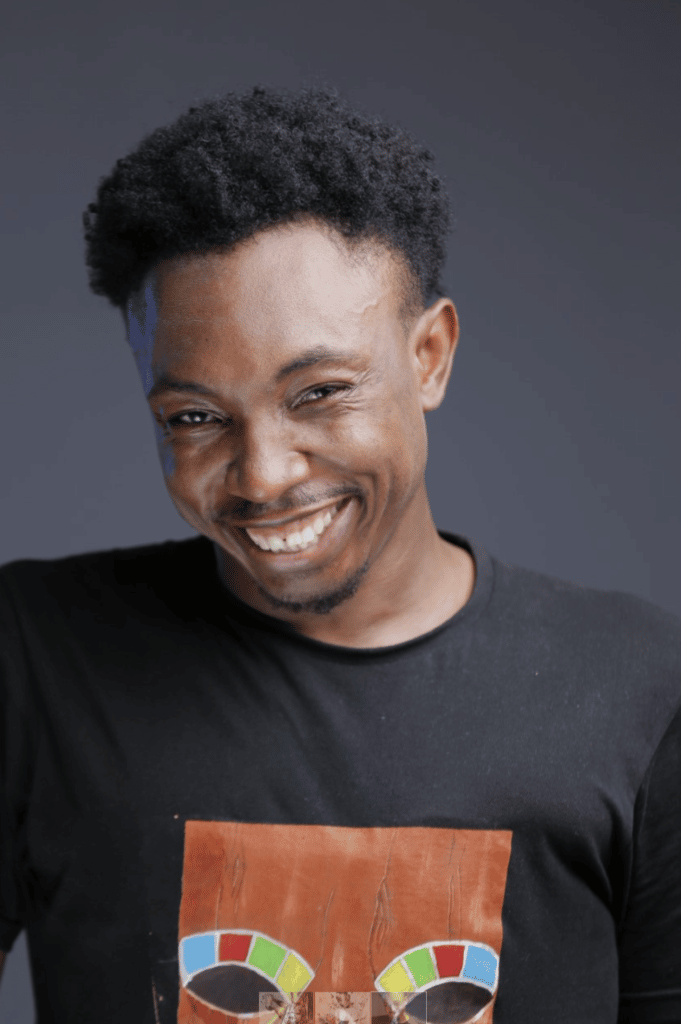 "They gave me that confidence. I have four elder brothers and one younger sister. I was able to join them in playing soccer on the streets or join them in dance competition and do crazy stuff like climbing trees etc. I couldn't walk with my legs and I had scoliosis, but I didn't feel like I had a disability, only except when kids were mocking me in school or my neighborhood. I always saw myself as normal and that is why I never separated myself from what other normal kids were doing. Even if I couldn't do it as well as them, the way I would deliver it would be as good as I feel it should be," says Ngige.
By the age of three that self-belief was already evident in Ngige's ability to draw. From lesson boards to chalk boards or even in his textbooks, Ngige began to create remarkable portraits that started getting the attention of his art teachers and invariably led to him winning several awards at secondary school.
"My teacher actually gave me the nickname 'Kene da Vinci' like Leonardo da Vinci because I was his favorite arts student and I always won awards for the school. By the time I graduated from secondary school I knew I was going to be an artist," says Ngige.
But the journey to becoming one of Nigeria's top up and coming visual artists would take him on an interesting journey. First, came the love for animation. Ngige began exploring with several illustrations which led to him creating comic book characters. By the time he entered the Yaba College of Technology, that initial love for animation had evolved into the fine arts.
"I fell in love with oil painting, acrylic painting and water colors and from there, I had to choose which one to make a priority. It was difficult but I remember when I was in college, we had companies come to the art school to buy some of the art from us because it was cheaper, so the idea that I could actually sell my art in college and I could use that money to support my school fees and art materials encouraged me to be an artist professionally."
A brief stint working with a television network in Nigeria after graduation followed where, Ngige would use the money he earned from his 9 to 5 to fund his real passion. Very soon he started getting noticed in the art community and was invited by an agent to take part in a joint exhibition to help him get more exposure for his art.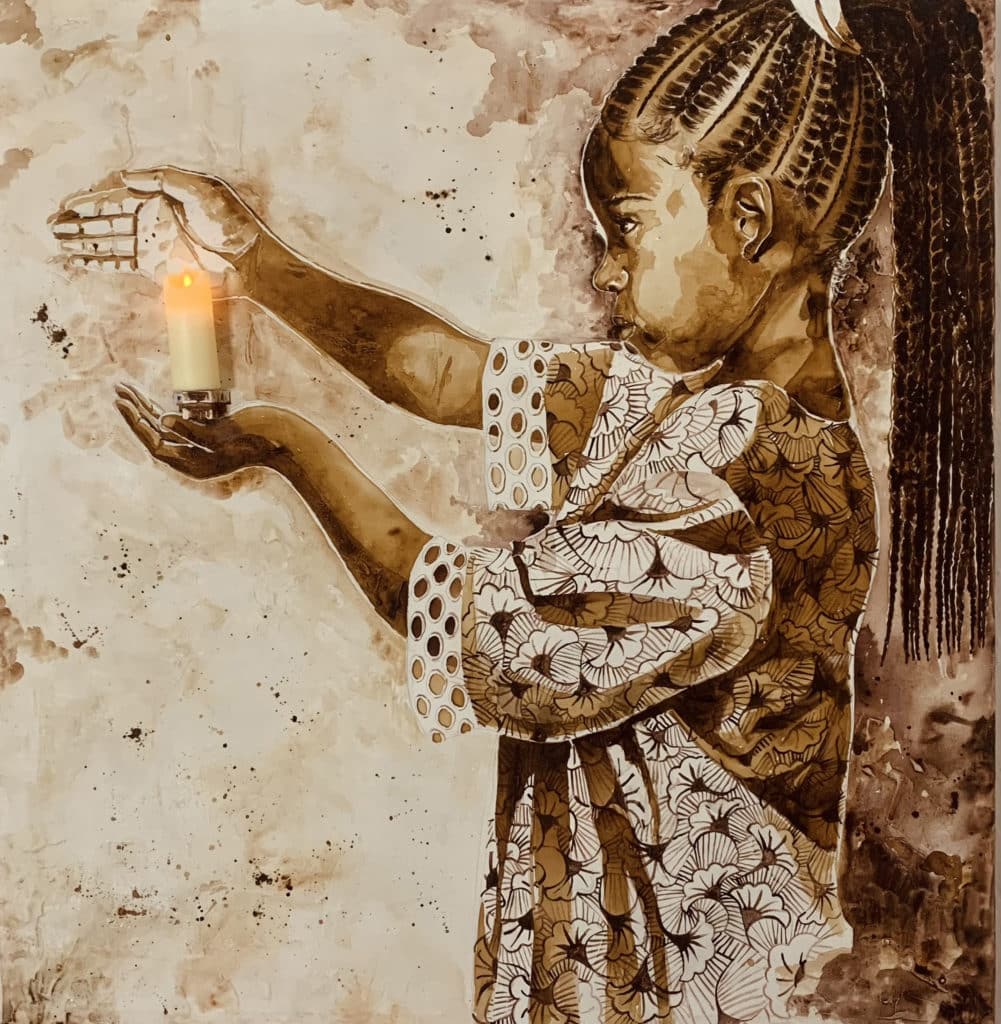 "I had an agent that came to me to say they want some of my artwork to exhibit in joint exhibitions. So, by the time we had a series of exhibitions and I saw that my water color painting always stood out, I realized this is actually it, 'Nigeria is beginning to appreciate art' and so I decided to do more of that until I could do my own solo exhibition," recalls Ngige.
In 2016 he realized his dream as his first solo exhibition sold out. But his real breakthrough happened when he discovered art in a cup of cappuccino.
"I was working with a new coffee brand that was launching in Nigeria and I was working on creating their logo so we were having meetings and having coffee. In the process of one of these meetings, [coffee spilled] on my notepad and I saw a different texture that I had never been able to achieve before. So, it came to my mind that maybe I should try and achieve this. So, I went back to my studio and tried it out and it was amazing and I could perceive coffee all over my art work and I loved it, says Ngige.
Since then his growing fanbase cannot simply get enough of his coffee-infused paintings. Ngige has sold several paintings to international clients who buy his coffee paintings anywhere from $5,000.
"I have been able to give greater value to coffee than just a beverage. I am now using a medium made in Africa to paint and the only foreign material about my artwork is my canvas and brush but the rest is African. So, I try to portray deep African stories with my coffee paintings."
From highlighting the plight of impoverished children, to depicting vivid drawings of female empowerment as well as putting a spotlight on the series of violent attacks taking place across Nigeria, Ngige sees his art as more than just paintings to be enjoyed but rather a way of telling important African stories and creating awareness as a form of activism promoting peace and unity in Nigeria.