TOPLINE
Ukraine's capital city, Kyiv, witnessed multiple explosions and what government officials called "horrific rocket strikes" early on Friday as Russian forces continued to press deeper into the country in an attempt to capture the city, home to nearly 3 million people.
KEY FACTS
According to Forbes Ukraine, explosions were heard throughout Kyiv early on Friday morning.
Ukraine's Deputy Interior Minister claimed that one of the major explosions heard over the city—videos of which were circulating on social media—was the result of a Ukrainian air defense system shooting down a Russian missile out of the sky.
Interior ministry adviser Anton Gerashchenko in a separate statement said Kyiv had been hit by Russia "cruise or ballistic missiles," on Friday and shared several photos of residential buildings on fire.
Ukraine's Foreign Minister Dmytro Kuleba reiterated these claims of "horrific Russian rocket strikes on Kyiv" in a tweet and compared the situation to the 1941 invasion of the country by Nazi Germany.
By Siladitya Ray, Forbes Staff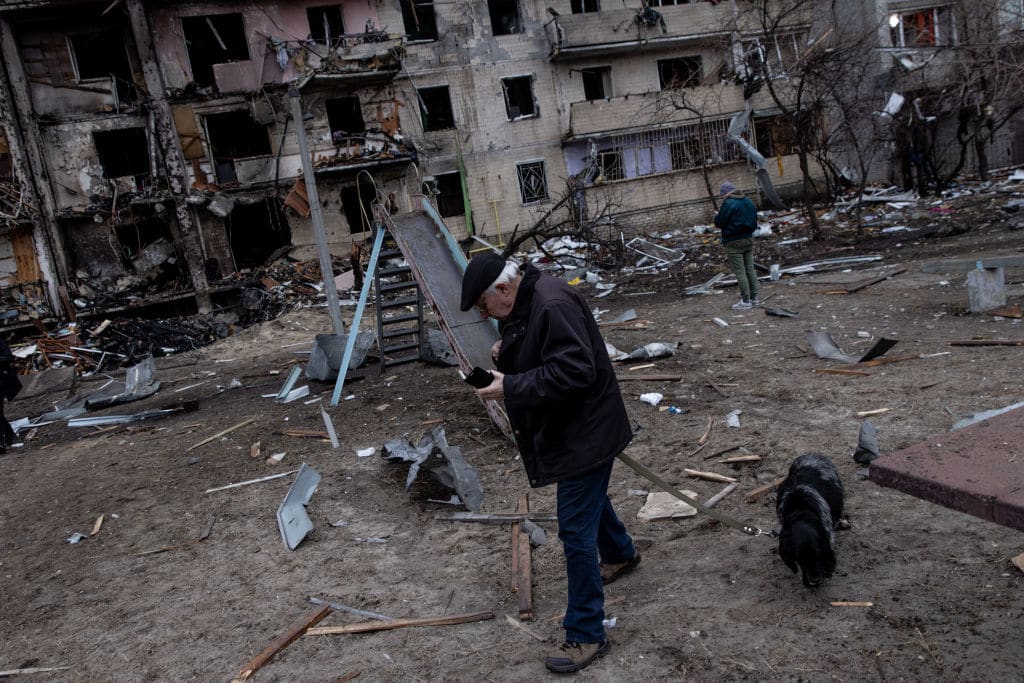 A man walks his dog in front of a damaged residential block hit by an early morning missile strike on February 25, 2022 in Kyiv, Ukraine. Yesterday, Russia began a large-scale attack on Ukraine, with Russian troops invading the country from the north, east and south, accompanied by air strikes and shelling. The Ukrainian president said that at least 137 Ukrainian soldiers were killed by the end of the first day. (Photo by Chris McGrath/Getty Images)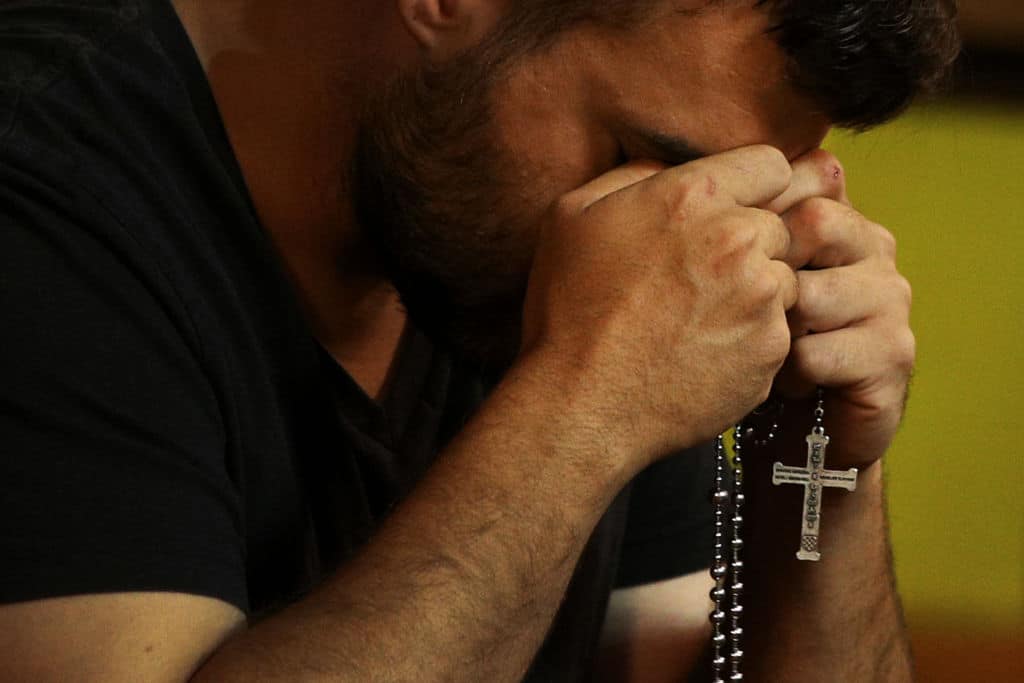 A member of the congregation bows their head to pray as Reverend Simon Ckuj delivers a service at St Andrew's Ukrainian Catholic Church, Lidcombe on February 25, 2022 in Sydney, Australia. Russia has launched a military invasion of Ukraine, despite facing financial sanctions and condemnation from Australia, the United States, the United Kingdom and several other nations. (Photo by Lisa Maree Williams/Getty Images)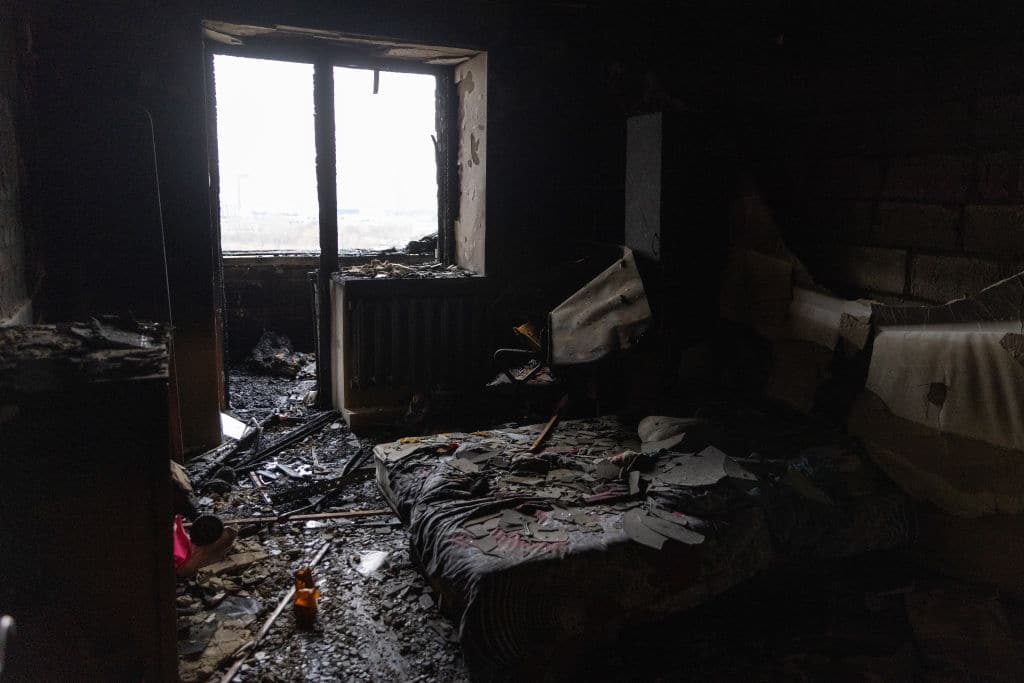 A burnt, damaged bedroom of an apartment is seen in a residential block hit by an early morning missile strike on February 25, 2022 in Kyiv, Ukraine. Yesterday, Russia began a large-scale attack on Ukraine, with Russian troops invading the country from the north, east and south, accompanied by air strikes and shelling. The Ukrainian president said that at least 137 Ukrainian soldiers were killed by the end of the first day. (Photo by Chris McGrath/Getty Images)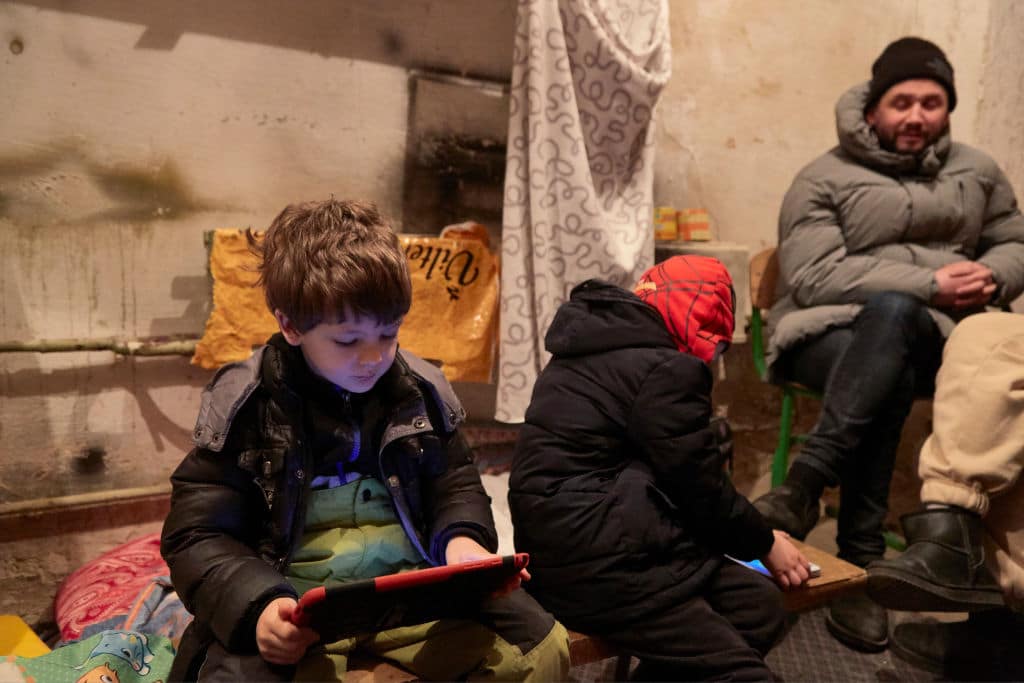 Hundreds of residents from a residential building damaged by a missile gather in a bomb shelter in the basement of a school on February 25, 2022 in Kyiv, Ukraine. Yesterday, Russia began a large-scale attack on Ukraine, with Russian troops invading the country from the north, east and south, accompanied by air strikes and shelling. The Ukrainian president said that at least 137 Ukrainian soldiers were killed by the end of the first day. (Photo by Pierre Crom/Getty Images)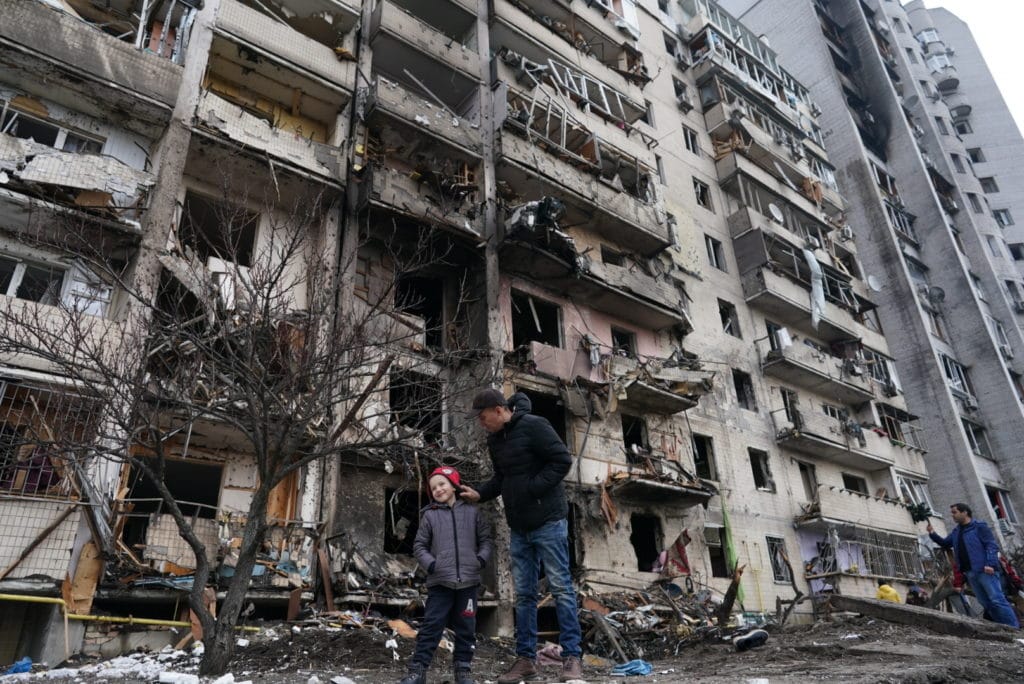 Civilians are seen after a missile struck a residential building during Russiaâs military intervention in left bank Kyiv, Ukraine on February 25, 2022 (Photo by Wolfgang Schwan/Anadolu Agency via Getty Images)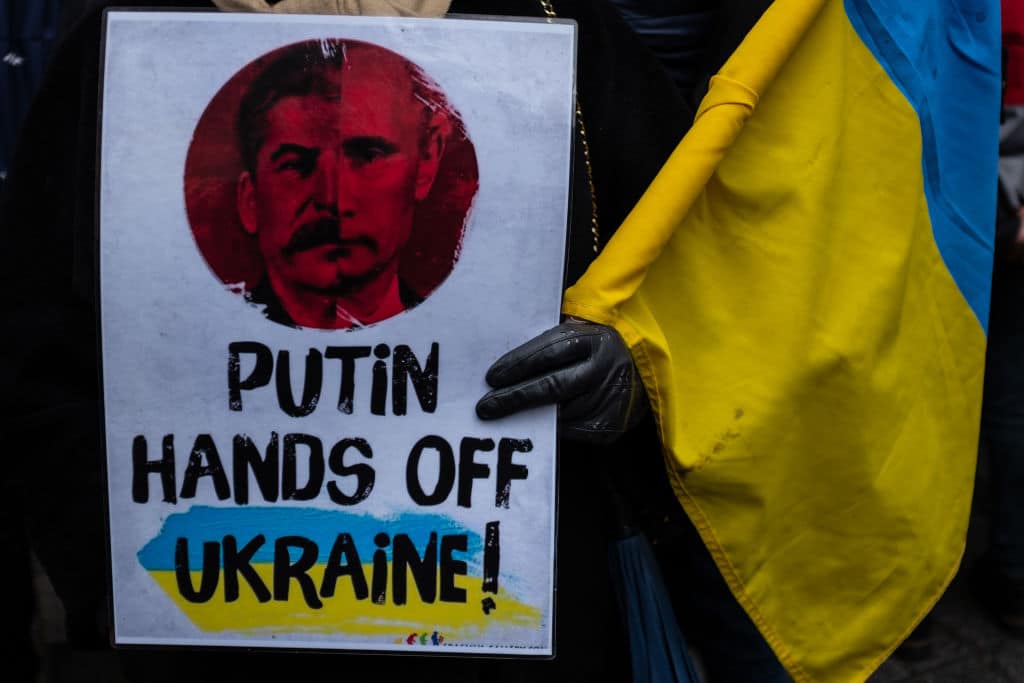 Ukranians gather in protest outside the Russian Consulate on February 25, 2022 in Istanbul, Turkey. Yesterday, Russia began a large-scale attack on Ukraine, with Russian troops invading the country from the north, east and south, accompanied by air strikes and shelling. Turkish President Tayyip Erdogan said this week that his country, which is a NATO member, did not "recognize any step against Ukraine's sovereignty and territorial integrity." (Photo by Burak Kara/Getty Images)