When will the lights come back? South Africa experienced 2,409 cumulative hours of power cuts by November this year, forcing many small businesses to use generators, or eventually close.
LOAD SHEDDING, UNSURPRISINGLY, IS THE 2022 South African 'word of the year' announced by the Pan South African Language Board in collaboration with Focal Points, a media research company.
Load shedding, a term for rolling blackouts, has been a regular feature of South African life since 2015, and the latest statutory assessment of the power system showed that South Africa's embattled state-owned utility, Eskom, will be unable to meet the electricity needs of the country for the next five years.
South Africa has experienced 2,409 cumulative hours of load shedding by November, according to data from
EskomSePush, a load shedding app in the country. September broke the record for scheduled outages in a month, amounting to 570 hours.
In the Melville and Westdene suburbs of Johannesburg, the hustle and bustle of the city is a permanent soundscape. But in the background, another sound reigns supreme – the throaty roar of generators. It's ubiquitous in the secondary business districts of Johannesburg, where electricity cuts are constant, and water delivery is spotty.
"It's affected everything," rues Rui Miranda, owner of Old Charlie's Tobacconist. "People feel lost when there's no power." At the time that he spoke to FORBES AFRICA, Vodacom services were down, with his MTN-based speed point on two bars of service.
"If the towers are down, it's another problem," he says. He can't order using EFTs during load shedding. Cell tower service differs, with the majority of towers using battery or generator back- up power. When the back-up goes offline, so too does connectivity.
Roland Gregorio, a franchise owner of an electronic store, Matrix Warehouse Melville, says it costs R300 ($17) a day to put petrol in the generator. "There's no choice, we just have to use it," Gregorio says. "Without it, we don't have lights, we can't operate the computers, we just have no option but to have it."
He questions why Eskom as a key point is insecure, as it affects everyone, and thinks State Owned Enterprise money should be put primarily into the electricity provider.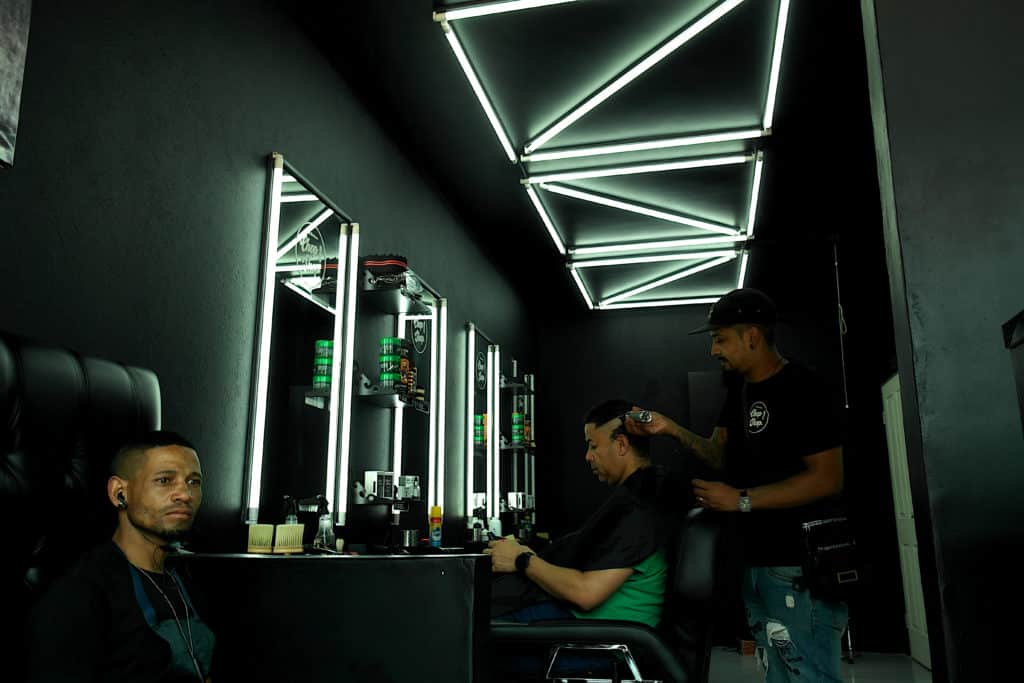 Eskom has said it will start buying power from private producers to boost the national grid. Additionally, it
has reportedly signed lease agreements for the use of land parcels with four independent power producer investors, worth R40 billion ($2.3 billion) in investments, contributing at least 2,000MW to the national electricity grid. The plan is to lift licencing requirements for private power producers and to allow solar-powered homes to sell excess electricity back to Eskom.
Sam Matthys, a barber from The Barbers Chop Shop Melville, a small business that opened in September in a chic and colorful suburb in Johannesburg, says they also spend about R300 ($17) a day on running the generator.
"We have to keep an eye on the generator because of the area we are in," Matthys says.
"It's possible people can try and steal the generator. There's no security in the area. That's why you'll always find us here, in front of the shop."
He says it's hard to focus or keep a cool head with the noise pollution caused by the generators.
Karim, a cashier at a convenience store, Melville Cash and Carry, agrees it is expensive to run a generator, at R250/R300 ($14-$17) a day, and he can't sell airtime during black outs.
"Customers are struggling, and can't hear anything when they come inside," he adds.
David Brimson, the owner of Evermore Photography, runs his studio in Weltevredenpark, Roodepoort, Johannesburg. The area was nicknamed 'Weltevreden Dark', after rolling black outs caused the JG Strydom switching substation to burn down in March, leading to loss of power for three days.
Brimson shoots his images tethered to his computer so clients can immediately see the pictures.
The computer uses too much power for an uninterrupted power source (UPS) or inverter.
"Then there is the added stress of power spikes when electricity is turned back on. I have already replaced my entire PC even though I run surge protectors. I can cope with all of that, but it's the depression that sinks in during the load shedding and the fact that we don't get any real answers as to when this issue will be solved," Brimson laments.
Rand Water, the South African water utility, implemented Stage 2 water restrictions in August, lifting them in November.
It attributed water shortages to an unexpected power outage at a purification plant, as well as to a decline in reservoir storage from 52% to 38%.
In November, Rand Water reported reservoirs were at 60%. The Department of Water and Sanitation says dams in Gauteng are at 96.3% capacity; R326 million ($19 million) water infrastructure upgrades will commence in 2023.
FORBES AFRICA also spoke to the co-owners of the popular Hell's Kitchen restaurant and bar in Melville, Jonathan Kirby and Rachel Steen-Stenersen. Hell's Kitchen has been fortunate to receive borehole water for flushing toilets. They have to purchase water for cleaning at R200 ($11) daily, as well as ice, costing R400 ($22)
a day. The ice machine has broken due to intermittent power, with ice costing R800 ($44) a day on weekends.
Power surges have broken lights and equipment such as speakers, Steen-Stenersen explains, adding to costs. Like everyone else, their generator too costs around R250 ($14)tobefilledup.
Steen-Stenersen says they bought string lights for the establishment's exterior three times in 2022, costing R3,400 ($190) each time. She believes that in the dead of the night when the power goes off, the lights are stolen.
Kirby says the sustainability of business is a tricky question; if you have a big enough generator, everything can be powered, and customers work out quickly which places are fully-functional, leading to more business.
When the power goes, Hell's Kitchen resumes core functions in three minutes. Cooking at the restaurant is wood-fired, but if the extractor fan is not on, the chef has to move operations outside which can impede service delivery if it has to be done three times a day.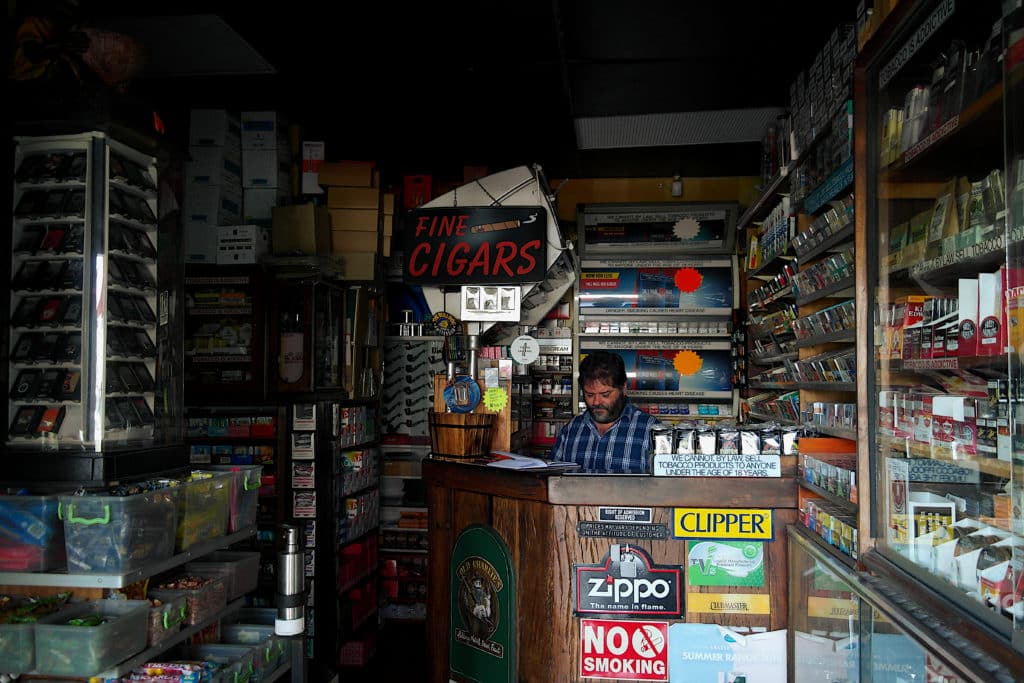 Steen-Stenerson says that luckily, the locals are understanding of the patchy electricity and water situation. "Where our frustration comes is we never know whether this is going to be our future, so do we invest money into creating systems, or getting a bigger generator, or getting a Jojo tank that is running our water?" she questions. "We need to know whether this is how we're living the rest of our days, or is this just temporary, and we don't get much clarification on that – which would also just help us plan money-wise."
The overall happiness of South Africans dropped significantly when Eskom announced heightened Stage 6 rolling blackouts, according to data released by the University of Johannesburg. The Gross National Happiness Index recorded that the happiness of South Africans dropped below the average of 6.85 to 6.44 when Eskom introduced Stage 6 load shedding in September. Will the darkness lift?