Entrepreneur Shane Duthie is hoping to reverse the decline of bee populations in South Africa, with not just the sustainable removal of hives from urban areas to places of safety, but educational awareness about the critical role bees play in our lives.
Bees play a largely hidden crucial role in society as we know it and our continued way of life is inextricably linked to theirs.
Research suggests bee populations worldwide are on the decline due to a range of factors, many manmade and avoidable with due care.
Shane Duthie is hoping to help South Africa change that, with not just the sustainable removal of hives from urban areas to places of safety, but educational awareness as to the critical role bees play in our lives.
He has started Bee Kulture, a Johannesburg-based company that he hopes to expand around the country in the coming years, bringing a fresh outlook to the market with the ethical treatment of bees in mind.
"There has been a steady decline in bee populations due to manmade factors such as lack of space, pesticides and pollution, but also climate change. We want to bring more awareness around this," Duthie tells FORBES AFRICA, adding he was inspired to start his company after seeing the age profile of many currently in the industry, who bring an "old-school" view to the job.
"We belong to the Southerns Beekeeping Association in Johannesburg and I found myself the only person under 50 there. That is also reflected in the industry. I wanted to bring a new brand to the market with a new, environmentally-friendly outlook.
"We started 18 months ago and have grown rapidly to now have 38 hives. The majority of them have been re-hived from domestic homes or businesses, which is the main part of what we do. This has been done in a safe and sustainable way.
"This was initially for domestic clients, but we now do work for corporates as well. What differentiates us is that we save the hive, taking care to ensure we move the brood (eggs) and the wax with the bees. Some other companies just rip out the hive and destroy it.
"We have partnered with pest-removal companies, which allows them to advertise the fact they do the removals in
a sustainable way, but we also deal with Bidvest, Sanitech, Rentokil to name a few. We had a hive at a power station that we removed for Eskom recently."
Duthie says what is also unique about his offering is that Bee Kulture allows companies to sponsor hives, which they can then offset against their 'green' initiatives.
"When I was in the United Kingdom, there was a concept of corporates being able to sponsor trees that were being planted to offset their carbon emissions.
"We have something similar, where corporates can sponsor bee apiaries. They pay for the maintenance, and in return, we fully brand the site for them and they can use it in PR and advertising to show their commitment to the environment and their sustainability goals.
"I believe we are the first company in South Africa to offer this." But on a much more serious note, Duthie says they are also trying to partner with farmers to put apiaries on their land in what is a win-win situation for both.
"That will assist farmers with pollination. Especially the macadamia farms. It can increase their yield by up to 30 percent, just by having some bees on site to cross-pollinate and work for the farmer. We have just begun this process and are not there yet, but I see this as an important pillar going forward."
Bee Kulture also produce their own honey brand, which Duthie says is "pure" and different from what you would traditionally find on the shelves at supermarkets.
And then there is the education side, with schools visits and community days where Duthie explains why finding workable solutions for the relocation of hives, rather than destroying them, is in everybody's best interests.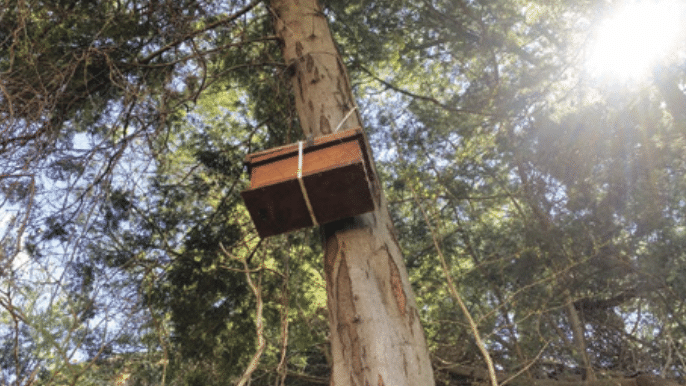 "We do a lot of talks at schools. We don't charge for these, we just do it for the awareness part of it so people can understand how crucial bees are to our local environment. We want to get more people, especially youngsters, to recognize why it is so important to save them.
"For instance, 80 percent of the world's leading 107 crop types are pollinated by bees. They are an absolute necessity to our food sources. There is a lot of interest. We had a session at a school last month and the Q&A alone from learners was about 45 minutes long. "You could see they were very engaged with the subject and that is very encouraging."
Duthie says the rapid growth of the business in promising, and the next phase would be to create a model that would allow franchises to be set up in other areas of the country. "WewouldliketosetupafranchiseinCapeTown and elsewhere in the future, and use our existing client-base, many of whom have a national profile, to service those areas.
"We could also potentially take the concept overseas. I still have roots in Manchester from when I was there and that is something I would like to explore in the future."