Significant outcomes from the United Nations Climate Conference of the Parties (COP27), held in Egypt from November 6-18, included a historic Loss and Damage Fund, the initiation of the adaptation agenda to build resilience for four billion vulnerable people by 2030, as well as the approval for nations to trade audited carbon credits.
African nations announced a carbon market partnership, and under Article 6 of the Paris Agreement, countries can work together to raise money for decarbonization and adaptation projects, through trading carbon credits.
The Loss and Damage Fund, put forward at COP27 by developing nations and activists in the Global South, would be designed to compensate developing countries for the losses they have faced and inevitably will face as a consequence of climate change.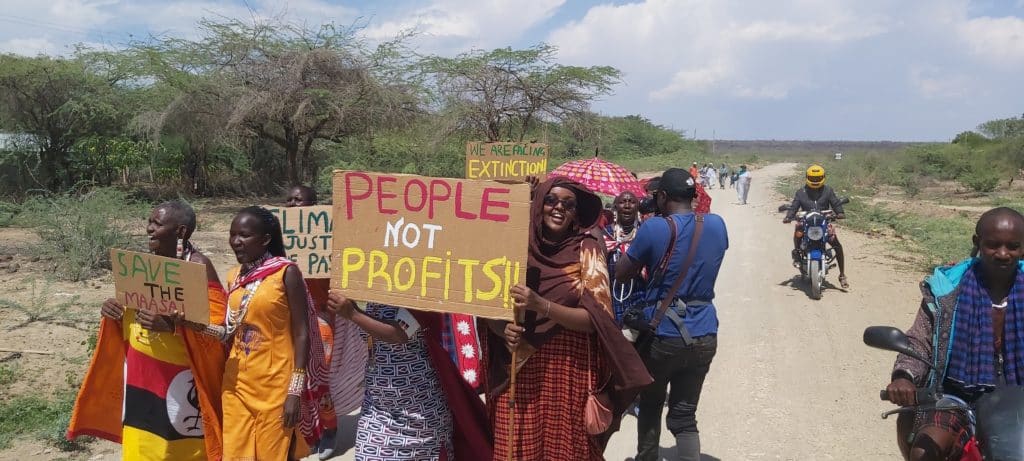 Africa will surely need a fund of this kind.
Seven of the 10 most vulnerable countries to climate change are on the continent, according to the African Development Bank (AfDB). And young Africans are thankfully rising to the challenge of mitigating the crisis.
Take the example of Nyombi Morris, a 24-year-old Ugandan who started Earth Volunteers, a non-profit involved in planting trees and conducting climate change awareness campaigns in schools.
Morris was given a chance to enter the COP27 talks, representing his country, Uganda, in compiling the United Nations' framework report conclusions.
"We cannot continue on this path, unless we are to perish," Morris said to FORBES AFRICA in an interview earlier in the year.
He started planting trees as a child, when flooding hit Uganda's eastern Butaleja District, displacing his family and many others.
His non-profit, Earth Volunteers, has planted 48,000 trees since the project's inception. In September, they planted another 3,000 trees.
He says to become climate resilient, sustainable projects need to be the focus; and compensation has to be given, along with debt forgiveness.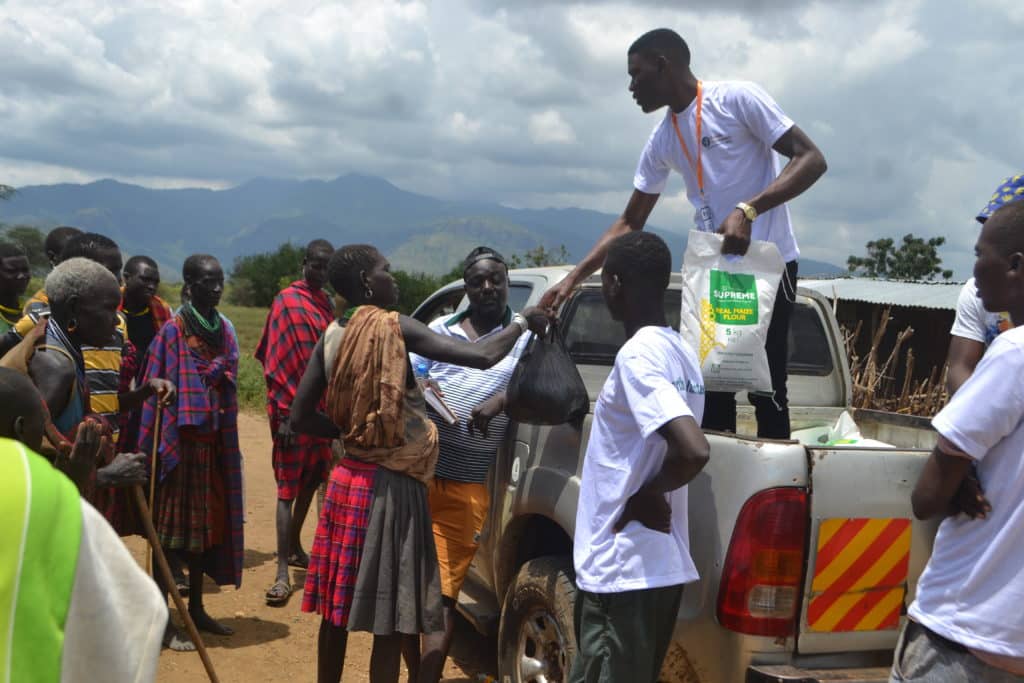 "We cannot achieve this just by saying we are going to do this for Africa. And that remains in words, no, we need implementation to be approved. But we also need the support. Africa will be resilient, it can sustain itself, if we stop exploiting the land, if we stop investing in fossil fuel subsidies."
Research commissioned by the United Nations Environment Programme estimates that the cost of adapting to climate change across Africa could reach $50 billion a year by 2050, if the global temperature increase is kept within 2°C above pre industrial levels.
According to the AfDB, Africa will need investments of over $3 trillion in mitigation and adaptation by 2030 in order to implement its NDCs (Nationally Determined Contributions).
Mana Omar is yet another young African passionate about finding solutions.
A certified impact analyst and founder of a non-profit, Spring of the Arid and Semi-Arid Lands (SASAL) based in the Kajiado County of Kenya, she is 27 years old, working in her community, using a motorcycle to access difficult terrain and remote areas.
SASAL works with pastoral communities to improve climate resiliency and primarily with women, as they believe women are disproportionately affected. They do awareness and advocacy training, as well as land restoration projects with agroforestry.
"Africa is only responsible for about 4% of emissions. [Yet] Africa is the worst hit with the climate crisis, moving down to [the] indigenous communities that are at the frontline of the climate crisis, contributing very minimally to it," Omar says. "So my view about climate justice is we need reparations, and we need climate finance."
Moses Mulindwa, a United Nations Convention to Combat Desertification (UNCCD) Land Hero from Uganda, says it's not an easy job as a young environmentalist in the Global South. CYE Believe Network, a non-profit that he is a co-founder of, tries to come up with solutions that elevate the financial and social status of communities.
Cutting down trees is often a part of people's livelihoods, so they try to create alternatives. The solutions have been clean cooking stoves, workshops where people can learn to earn a living while protecting the environment, as well as training young people in policy formation. They also produce building materials from plastic waste as a mode of creating employment.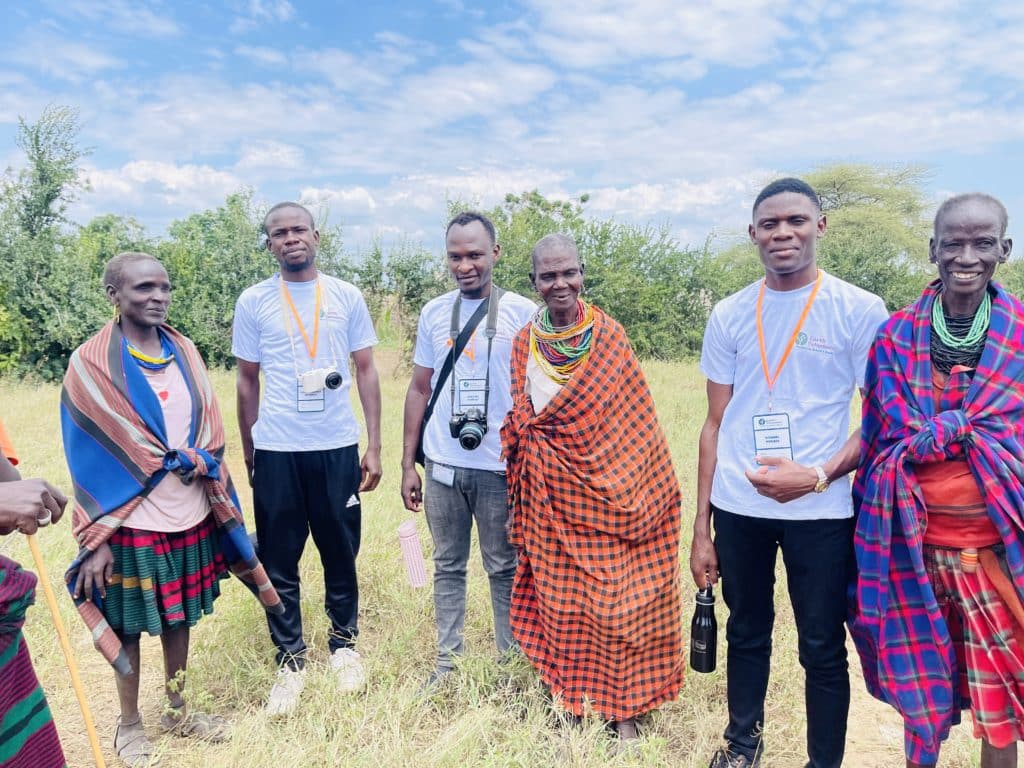 One of the biggest projects for CYE Believe Network is 'Greening Mama Africa' where they educate and empower people about smart agriculture such as agro-forestry and agro-ecology. When they plant trees, they provide vegetable seedlings as an incentive to ensure people maintain the trees. They are also fundraising for water resiliency in the Gulu region of Uganda, where there is rapid desertification.
"There is a conversation that has to be had, about climate finance, because these are the countries that have contributed the least to the climate crisis, and are facing the wrath of it," says Mulindwa to FORBES AFRICA.
In order to achieve climate resiliency, he says investing in technology and education is important. While climate policies have been good, there needs to be better implementation, and renewable infrastructure created.
"The Global North has to wake up to the call," Mulindwa asserts.