TOPLINE
Presidents, kings, princes and prime ministers traveled to attend Queen Elizabeth II's state funeral on Monday, while hundreds of thousands of people gathered in the streets of London to mourn the monarch and billions were expected to tune into the events from around the world.
KEY FACTS
The elaborate ceremony marked the United Kingdom's first state funeral in over 50 years since Winston Churchill's funeral in 1965.
About 2,000 people attended the funeral ceremony at Westminster Abbey, of which an estimated 100 were presidents and heads of government, including President Joe Biden, French President Emmanuel Macron, Canadian Prime Minister Justin Trudeau and New Zealand Prime Minister Jacinda Ardern.
Her funeral could become one of the most watched television events in history, with as many as four billion people expected to tune in from afar.
Thousands of military personnel were involved in the day, including 4,000 taking part in the funeral procession, 3,000 stationed in London and 1,000 in Windsor, according to the BBC.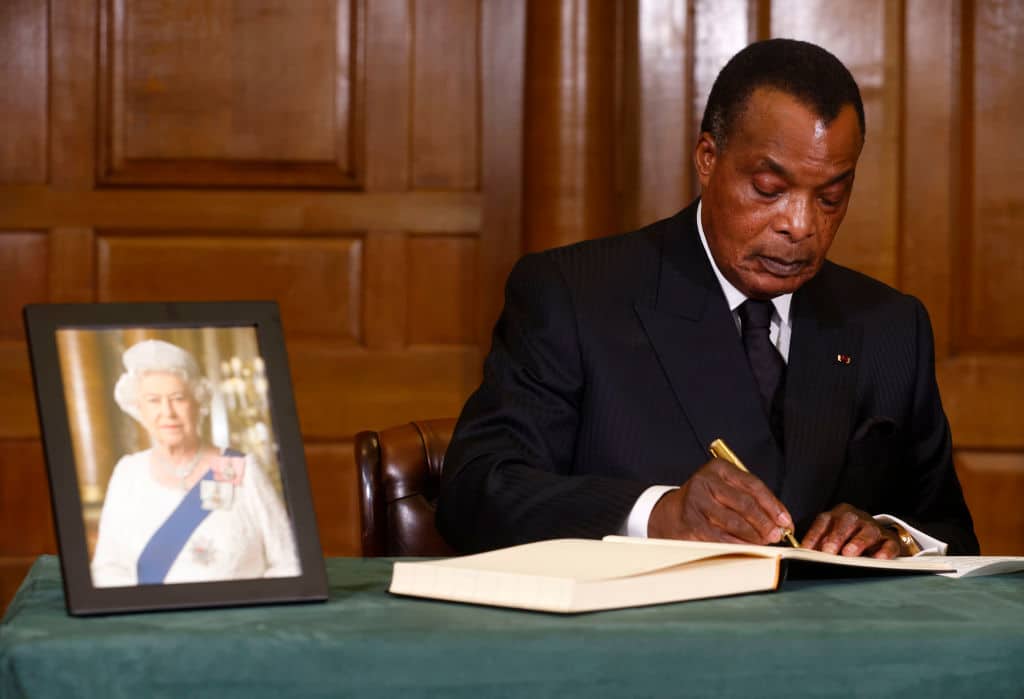 BIG NUMBER
One million. That's how many people were expected to travel to central London for the Queen's funeral, according to the Guardian.
TANGENT
While the funeral was attended by an estimated 500 foreign dignitaries, the service also included people who were previously honored for their public service this year at the queen's birthday celebration, including Natalie Queiroz, an activist who survived a stabbing by her partner when she was pregnant as well as Pranav Bhanot, a lawyer who offered free aid to those struggling during the pandemic and delivered free meals, according to the Post.
KEY BACKGROUND
Members of the royal family and foreign dignitaries came to Westminster Abbey for the funeral service Monday morning while thousands gathered in the streets along the 25-mile procession route from central London to Windsor to see the Queen's coffin carried by hearse to her final resting spot in St. George's Chapel. The service came after mourners waited hours in a miles-long queue to see the Queen's coffin and pay their finial respects.
SURPRISING FACT
The funeral marked the biggest security event for Britain since World War II as millions of people were expected to flock to the streets for the event, according to the Post. Snipers were positioned on roofs, surveillance drones flew in the sky and thousands of police officers and private security guards were on duty, the Post reported.
FURTHER READING
Queen Elizabeth II's State Funeral: Biden, Royals And World Leaders Attend Historic Service At Westminster Abbey (Forbes)