Nana Akufo-Addo, Ghana's President, has repositioned the country in the global marketplace as one reliant on its own resources and strengths. He is redefining economic development and it's resonating across Africa. In an exclusive interview with FORBES AFRICA, he dwells on the new focus of the West African nation that has in recent years consistently been one of the world's fastest-growing economies.
IN 2019, WHEN GHANA'S PRESIDENT NANA AKUFO-ADDO shared his vision for the national transformation agenda through the Ghana Beyond Aid (GBA) charter, the mandate for his New Patriotic Party (NPP) government was simple – move away from the traditional view of a Ghana dependent on aid to grow the economy and focus on its core competitive advantages.
Much before that, at a joint press conference with French President Emmanuel Macron in 2017 in Ghana's capital Accra where a local journalist asked whether France was going to extend its support to other countries in Africa that were nonFrench colonies, the Ghanaian president, serving his first term, had interjected with: "We can no longer continue to make policy for ourselves in our continent on the basis of whatever support that the western world can give us. It will not work, it has not worked and it will not work." A visibly uncomfortable Macron could all but muster a somewhat embarrassed smile at the audience.
But the video of this speech went viral and the remark won AkufoAddo praise on social media. The president followed by tasking his government to implement the GBA strategy document and charter
for a more prosperous Ghana.
— Ellen Johnson Sirleaf (@MaEllenSirleaf)
December 6, 2021
After years of negative growth and economic challenges, AkufoAddo had a new vision for Ghana when he assumed office in 2017, and that was for the country to look within, to its own capabilities. Central to his thinking of growing Ghana's economy was offering free senior high school education to children who would otherwise not receive it.
Since its implementation, a total of 1.6 million students have reportedly benefited from the program.
"We do want, and we shall work, to take Ghana to where she deserves to be, a prosperous and dynamic member of the world community which is neither a victim nor a pawn of the world order," Akufo-Addo said in a speech at the 75th anniversary celebrations of North Rhine-Westphalia, a top industrial region in Germany. During the visit, the president expressed his determination for Ghana to wholeheartedly participate in the global marketplace
not only as a supplier of raw materials but as a leading exporter of manufactured goods.
The messages were clear and consistent. Endowed with natural resources and human capital, Ghana wanted to take accountability for its own growth and economic development without relying solely on aid from former colonial masters.
The country had not been without its share of crises and difficulties. On the economic front, its over-reliance on gold and cocoa exports meant that there was little in the way of diversification with inflation peaking at 17.46%.
After the president won the 2016 elections and came to power in 2017, new oil fields were found with production starting in 2017 and jumping to 60 million barrels which resulted in a boost in oil export revenues, pushing the country's economic growth above 6% for each of the three years to 2019, according to Reuters.
---
Nana Akufo-Addo has been adjudged the '2021 African of the Year'. Previous winners of the coveted award include Rwandan President Paul Kagame (2018), President of the African Development Bank Akinwumi Adesina (2019) and World Trade Organization Director-General Ngozi Okonjo-Iweala (2020).
---
During that period, inflation receded to less than 10% for the first time in six years in 2018, according to figures from Ghana's ministry of finance. The International Monetary Fund (IMF) projected a GDP growth rate of 8.8% in 2019 for Ghana as the fastest-growing economy in subSaharan Africa (SSA). A March 2018 article in The New York Times said:"Now, as oil prices rise again and the country's oil production rapidly expands, Ghana is on track to make a remarkable claim for a country mired in poverty not long ago: It is likely to have one of the world's fastest-growing economies this year, according to the World Bank, the African Development Bank, the International Monetary Fund and the Brookings Institution."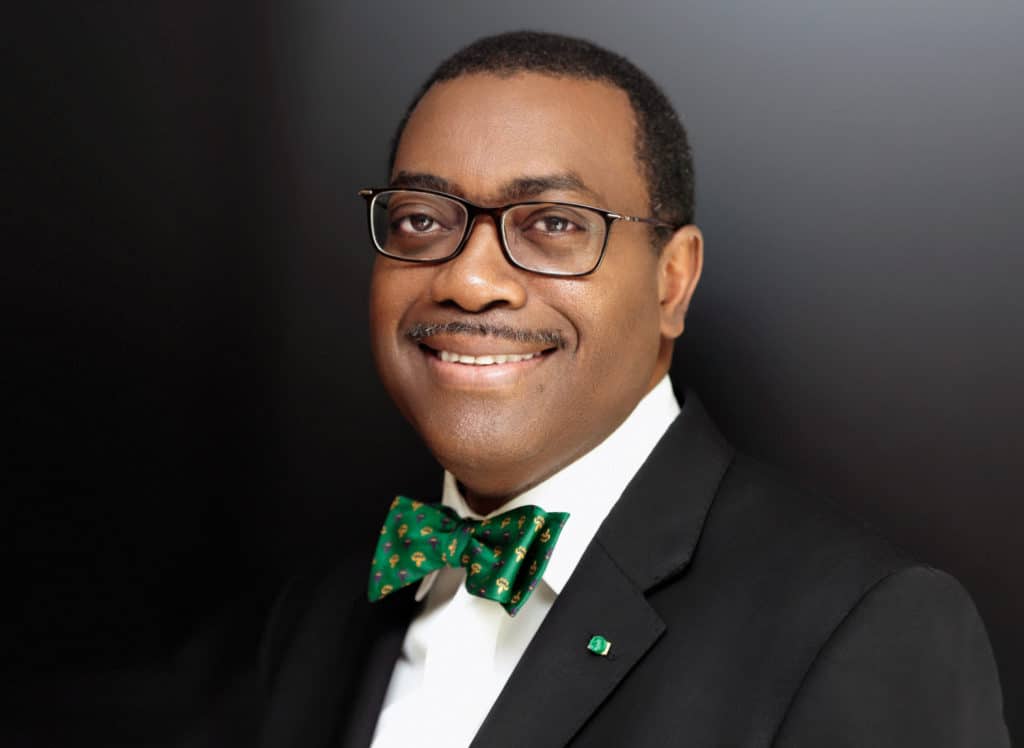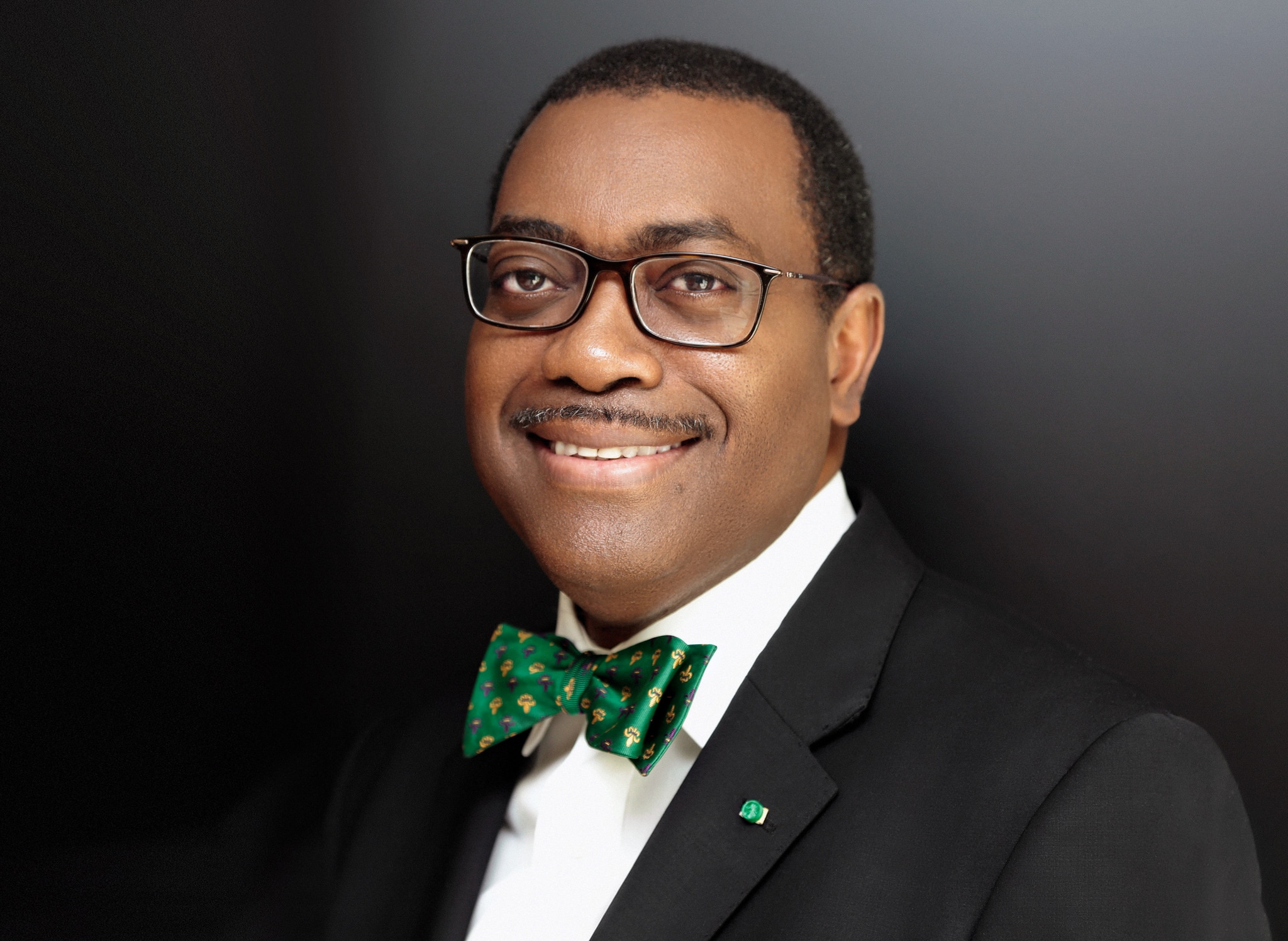 "I would like to warmly congratulate H.E. Nana Akufo-Addo, President of the Republic of Ghana, on being named Forbes Africa's 'African of the Year.' This is an excellent and very well-deserved honour and recognition. As a leader, you continue to push the boundaries of what is possible for Ghana and the people of Africa. You are an embodiment of a remarkable 'can-do' African spirit… a spirit of focused determination that seeks to make a difference in the lives of your people and unleash Africa's true potential. Once again, congratulations and warm felicitations."
Dr Akinwumi A. Adesina, President, African Development Bank Group 
A May 2019 article in the World Economic Forum concurred: "Just three decades ago, Ghana was in crisis; impoverished and suffering famine, it was on the verge of economic collapse. Fast-forward to the present day, the West African nation has staged a remarkable comeback and is predicted to be the world's fastest-growing economy in 2019."
The economic growth was not just buoyed by the discovery of oil but also what many economic pundits considered to be sound fiscal policies wrapped in a peaceful democracy. The world noticed. Companies such as Google, which in its bid to position itself as an 'AI first' company with already established centers in strategic cities such as Tokyo, Zurich and Paris, made the decision to open its first Artificial Intelligence center in Africa in Accra in 2019.
Exxon Mobil in 2018 moved to sign a deep-water oil exploration deal with Ghana after the International Tribunal for the Law of the Sea drew a new ocean boundary favoring Ghana over the Ivory Coast in 2017, according to a Reuters report.
In 2020, automobile major Volkswagen expanded its footprint in SSA with the opening of a vehicle assembly facility in Accra, making Ghana its fifth vehicle assembly location in SSA (after South Africa, Kenya, Nigeria and Rwanda). And in April 2021, social media giant Twitter sent shock waves across the bigger economic hubs in Africa when it chose Ghana as its regional headquarters.
What has also been loudly clear has been Akufo-Addo's deliberate strategy to involve the diaspora in the country's economic growth. In September 2018, the president launched a year-long initiative to commemorate "the 400th anniversary of the firstrecorded forced arrival of enslaved African people to the United States" and dubbed it the Year of the Return, Ghana 2019.
The President called for not just Ghanaians but people of African descent, including African-Americans, to return to Africa, or more specifically Ghana, in what was to be a reconnection with their roots. New visitors arriving to the shores of Ghana were welcomed to a shiny, newly-refurbished airport which was adjudged winner of best airport by passenger volume on the continent according to Airports Council International. In what is perhaps the president's biggest PR campaign and by far the country's loudest communication drive, it was estimated that the Year of the Return campaign resulted in an additional 237,000 visitors to Ghana accounting for a 45% increase compared to the previous year and thereby injecting $1.9 billion into the Ghanaian economy, according to figures from the Ghana
Tourism Authority.
The country also made strides in the international bond market, raising $3 billion on the international debt market using a four-year zero-coupon bond tranche.
"This historic bond issuance is a strong signal that investors have confidence in our plan for debt sustainability, economic recovery and growth," said Ghana's finance minister Ken OforiAtta, as reported in Reuters.
And where investors have confidence, foreign direct investments (FDI) follow. According to the Ghana Investment Promotion Centre (GIPC), despite the pandemic, total investment inflows reached $2,796.49 million in 2020, with a total FDI value of $2,650.97 million accounting for a 139.06% increase over 2019.
This means some 279 projects were registered within the year amounting to an estimate of 27,110 jobs being generated from those projects. Another plus? The African Continental Free Trade Area (AfCFTA) agreement which came into effect from January 2021. Ghana was selected amongst its peers as the trading bloc's Secretariat.
The AfCFTA is estimated to create a single continental market for goods and services covering a market of 1.2 billion people and accounting for a combined GDP of $3 trillion.
"As a champion for democracy, Ghana is a supporter of free speech, online freedom, and the Open Internet, of which Twitter is also an advocate. Furthermore, Ghana's recent appointment to host the Secretariat of the African Continental Free Trade Area aligns with our overarching goal to establish a presence in the region that speech, online freedom, and the Open Internet, of which Twitter is also an advocate. Furthermore, Ghana's recent appointment to host the Secretariat of the African Continental Free Trade Area aligns with our overarching goal to establish a presence in the region that will support our efforts to improve and tailor our service across Africa," says Uche Adegbite, Director, Product Management at Twitter on the company's 'Twitter's presence in Africa' blog post.
These milestones, in a historic pandemic period, could have played a part in the re-election of the 77-year-old statesman for a second term as Ghana's president, from January 2021.
With a long lineage of political luminaries as ancestors, it was perhaps in Akufo-Addo's destiny to lead the country.
Prior to assuming office as president, he practised as a human rights lawyer in France and England. His father, Edward Akufo-Addo, who was a lawyer, was the nation's president in the late 1960s and one of the founding fathers of Ghana.
"Nana Addo Dankwa Akufo-Addo, an indefatigable visionary, has not only inspired his country but the continent of Africa to rise up and shine. He has, through his aspirations and efforts, transformed Ghana into a modern economy. His influence has reached beyond Ghana to the continent, pleading the case of a Ghana Beyond Aid thereby infusing a great dose of confidence to transform the continent. This is positively changing the narrative and bringing real hope of a brighter future to Africa's youth. Primus inter pares [first among equals]," says Yofi Grant, CEO of GIPC, to FORBES AFRICA.
When the Covid-19 pandemic hit, the country revised its 7% growth projections to about 1%, but it did not slip into recession.
The Ghana Stock Exchange (GSE) recorded an impressive 36.13% in dollar terms for investors in the first half of 2021, with a market capitalization of GHC61.3 billion ($10 billion).
"Ghana has been consistently one of the fastest-growing economies in the world for each of the last four years, notwithstanding the decline of GDP growth to 0.9% in 2020 as a result of Covid-19," says Dr Mahamudu Bawumia, Vice President of Ghana, to FORBES AFRICA.
Bawumia lists key indicators such as the reduction of lending rates from 32% in 2016 to 21% in 2020, increasing gross international reserves from $6.1 billion in 2016 to $8.6 billion in 2020, the upgrade of Ghana's first credit rating in 10 years from B- in 2016 to B with a stable outlook, and the implementation of the 'one district, one warehouse' as well as the 'one district, one factory' initiatives.
Another area of focus is Ghana's growing youth population.
There is a push to create an enabling environment for technology startups and for small and medium entrepreneurs to thrive.
According to a World Bank report, Ghana Digital Economy Diagnostic, the Ghanaian government is spearheading the adoption of digital financial services (DFS) through the National Financial Inclusion and Development Strategy 2017-2023, which makes the government accountable to measures to achieving universal access to DFS as well as creating an Africa-wide payments infrastructure by 2030.
For full Q & A with Nana Akufo-Addo, click here to download your Digital Copy