Africa's biggest economy has a bright new star – its financial technology industry, which is attracting fresh funding and a raft of new startups, investors, and venture capitalists. The unicorns are emerging, slowly but surely, in this hub that's witnessing a revolution in its bustling financial services space.
Financial technology, or what is popularly called 'fintech', is the broad brush used to describe new technology that creates innovative solutions and automates the delivery of financial services. With banks and traditional financial providers going digital aggressively, fintech has
over the years gained currency like never before. And with the Covid-19 pandemic having accelerated this adoption, there is no time like now to cover this evolving and growing industry.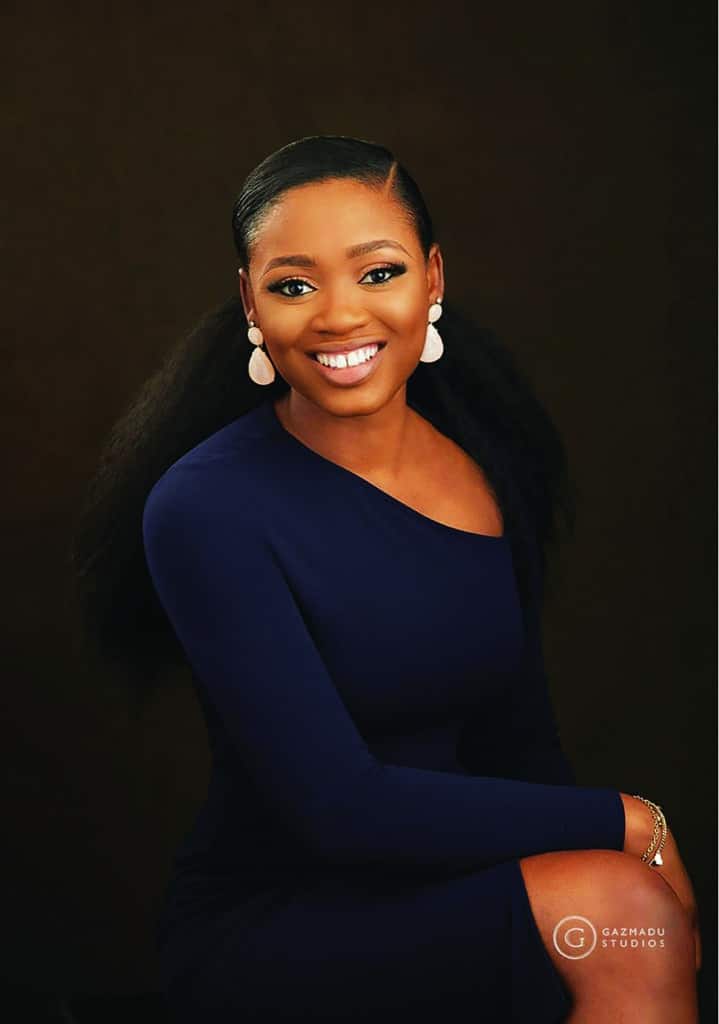 "To lift people out of poverty, it is important to give them an identity. With an identity, I can get a loan to start a fresh business or to pay for school fees. So financial inclusion is at the core of poverty alleviation." – Tomilola Majekodunmi, Co-founder and CEO, Bankly
The drive towards cashless societies and the consequent proliferation of apps and enterprises to help underserved communities in Africa access financial products and services have made this an industry ripe with opportunities, with a slew of new players hoping to cash in, as also create impact.
And where else to base this cover story than in Nigeria, Africa's biggest economy and the hotbed of financial innovation on the continent today, not merely because of its population of over 200 million, but also for its sizeable appetite for currency and change.
According to a report by the Fintech Association of Nigeria in collaboration with Ernst & Young Nigeria, the fintech industry in Nigeria has emerged as one of the most important fintech ecosystems within the African continent and continues to attract attention globally.
The report estimates that the sector raised some $439 million in 2020 alone representing 20% of the capital raised by all African tech startups. The growth is down to a number of key factors, namely a youthful population, increase in smartphone penetration and a combination of new regulatory frameworks that have increased the use of cashless payments.
"When you look at the fintech ecosystem in Nigeria, we have blockchain, we have insure tech, but payments is the foundation for any ecosystem to function. I think the Nigerian payment system has matured, so you see prior to Covid-19, a lot of maturity within payment systems but that doesn't mean these areas cannot be improved," says Dr Babatunde Obrimah, Chief Operating Officer of the Fintech Association of Nigeria.
As economies work towards fulfilling the United Nations' Sustainable Development Goals, financial inclusion has become all the more imperative as a prerequisite for achieving them.
Startup founders and industry players, such as Tomilola Majekodunmi, the Co-founder and CEO of Bankly, know this only too well. Bankly, which recently secured $2 million in seed funding, is a Nigerian fintech startup that offers financial services for the underserved. It digitizes payments and savings where users pay/save using Bankly vouchers in a 'recharge to save' model. This cash digitization system is similar to the telco mobile airtime top up.
"In Nigeria alone, over 60 million people have no access to a digital identity, to credit, have no access to health insurance. Bankly is the bank to the unbanked. To lift people out of poverty, it is important to give them an identity. With an identity, I can get a loan to start a fresh business or pay for school fees. So financial inclusion is at the core of poverty alleviation. Bankly's solution is
converting people's mobile phones into their digital wallet," says Majekodunmi.
Those without bank accounts are left out of the formal ecosystem, with no visible presence in the mainstream economy and society. For a continent of about 1.3 billion to grow and prosper, no one can be left behind.
"Our deeper motivation, however, was to see what we could make possible when we build payments infrastructure that further blurs the lines between technology and financial services." – Iyinoluwa Aboyeji, Co-Founder, Flutterwave
As Mthuli Ncube, the former Chief Economist and Vice President of the African Development Bank (AfDB) asserted in a 2013 AfDB report: "For sustained and inclusive development to thrive, a great deal of innovation and thinking is needed to ensure that appropriate financial services and instruments are put in place for the benefit of the poor and other vulnerable groups."
This includes accessibility and affordability of financial tools to low-income and excluded households.
The challenges faced by this group have also been exacerbated by recent world-changing events.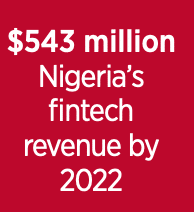 With the Covid-19 pandemic and its disastrous impact on the Nigerian economy, there has emerged a silver lining for fintech firms to fill the mammoth crater left by struggling traditional banking systems.
And the entire continent is ripe for this innovation.
According to GSMA's report, The Mobile Economy Sub- Saharan Africa 2020: "The mobile market in the region [sub- Saharan Africa] will reach several important milestones over the next five years: half a billion mobile subscribers in 2021, 1 billion mobile connections in 2024, and 50% subscriber penetration by 2025. These achievements will be underpinned by operators' continued investment in network infrastructure. Despite the economic uncertainty brought about by the Covid-19 crisis, operators in the region will invest $52 billion in infrastructure rollouts between 2019 and 2025. Smartphone adoption continues to rise rapidly in the region, reaching 50% of total connections in 2020, as cheaper devices have become available."
The World Bank and AfDB estimate that there are some 650 million mobile phone users in Africa with some African countries boasting a record number of people having more access to mobile than financial services or even clean water.
"As public development banks, we must deepen our ability to reach all parts of Africa. To ensure financial inclusion, especially for the unbanked, and expand access to finance, savings and insurance products and services, we need to work as one unified system. The African Development Bank is currently working on a $500 million program, Digital Nigeria, which is designed to transform Nigeria's digital competitiveness and build on the incredible entrepreneurship of Nigeria's youth," Dr Akinwumi Adesina, President of the AfDB, has said.

And therein lies the opportunities. The implementation since January 1 this year of the African Continental Free Trade Area (AfCFTA) agreement that could generate a combined GDP to the value of $3.4 trillion, means the continent is in urgent need of payment solutions to cater for this growth.
And as they say, when Nigeria sneezes, the rest of Africa catches a cold and in true leadership fashion, the country is in pole position for innovative and dynamic fintech solutions on the continent.
And institutional investors and venture capitalists are all lining up to drink from the land of milk and honey.
"Over the past three years, the fintech sector increased by 197 percent with foreign investment dominating the inflows. New entrants, due to rising financial inclusion levels, will drive more investments to the Nigerian fintech space in the near- to medium-term," offers Bismarck Rewane, the Managing Director of Financial Derivatives in Lagos.
A September 2020 report by McKinsey puts the total number of standalone fintech companies in Nigeria at over 200. The report, Harnessing Nigeria's Fintech Potential, estimates that Nigeria's dynamic fintech sector raised more than $600 million in funding between 2014 and 2019. Furthermore, the country attracted roughly 25% of the $491.6 million raised by African tech startups in 2019 alone.
This is important, as the Nigerian fintech sector's ability to raise funds is essential to the continued growth of the nascent industry.
"There is a revolution going on in the Nigerian and African financial services space. The future of banking and financial services is here; most of the traditional established brands we know of today may become a shadow of themselves in a few years," attests Eric Idiahi, Co-Founder and Partner at Verod Capital.
"The most exciting part of the revolution is that foreign VC firms and brave investors are pouring cash into this market and their cash doesn't discriminate. Any young man or woman with a great idea and ability to execute can find their way to money, regardless of their backgrounds."
According to the Fintech Association of Nigeria, foreign investors accounted for some 57% of funding for fintech in the country. Furthermore, by increasing smartphone penetration, the association estimates that revenues in the space will reach $543 million by 2022. This has made the Nigerian fintech space one of the most happening sectors on the African continent.
And there are some remarkable case studies to buttress its potential.
"From available statistics, we have about 33% of activities within the payment systems, 24% in lending, 21% in enterprise services, 16% in wealth management, then we have 3% in Blockchain and 3% in insuretech. In 2019, there were close to $278 million transactions that were done using fintech technologies. So, the ecosystem is growing but I think payments is one area that has really matured," adds Obrimah.
The sector reached the milestone of its first unicorn with Interswitch achieving a valuation of $1 billion based on a $200 million investment from Visa. Secondly, in 2020, US-based financial services company, Stripe, acquired Nigeria's Paystack for $200 million after five years of trading. There is also the example of Branch International which raised $170 million, and Flutterwave, which achieved unicorn status after a $170 million funding round.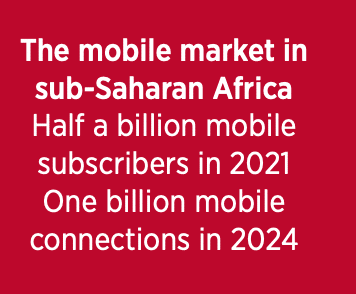 "When in May 2016, my co-founders and I decided to build Flutterwave, a global payment solution focused on Africa, we were primarily motivated by a few things. The obvious motivations were of course the opportunity to build a huge and impactful business in an area that mattered deeply to us. Our deeper motivation, however, was to see what we could make possible when we build payments infrastructure that further blurs the lines between technology and financial services," says Iyinoluwa Aboyeji, Founder and General Partner of Future Africa, Co- Founder of Andela and Co-Founder, Flutterwave.
The sector is still relatively young with tremendous scale and scope.
As Africa's most populous economy, 40% of which is financially excluded, according to McKinsey, there is significant potential for growth as well as untapped opportunities for fintechs.
"Fintechs are playing a different game versus the traditional players,
it's not about how profitable they are today but how much market share
they can grab or create and hopefully turn that market share into profits in the future. It's very exciting times in Nigeria and Africa in general but like
in any revolution, there could be lots of causalities on both sides (the fintechs and the traditional business). The winners will reap greatly though from the spoils of the revolution," says Idiahi.
The startups are springing up in Nigeria, making it a leading tech hub, and signaling its huge potential to attract global digital commerce.
And what does the future hold for this sector?
Idiahi posits it best: "Ten years from now, when you pick up a FORBES AFRICA magazine list of the wealthiest people in Nigeria, the billionaires you will see on that list won't just be Aliko Dangote, Abdulsamad Rabiu, or Mike Adenuga, but it will be dominated by some of these fintech entrepreneurs like Olugbenga Agboola from Flutterwave or Babs Ogundeyi from Kuda. The fintech revolution is just getting started."
The fintech startup processing about $3.5 billion worth of transactions every month.
Tosin Eniolorunda
Chief Executive Officer, TeamApt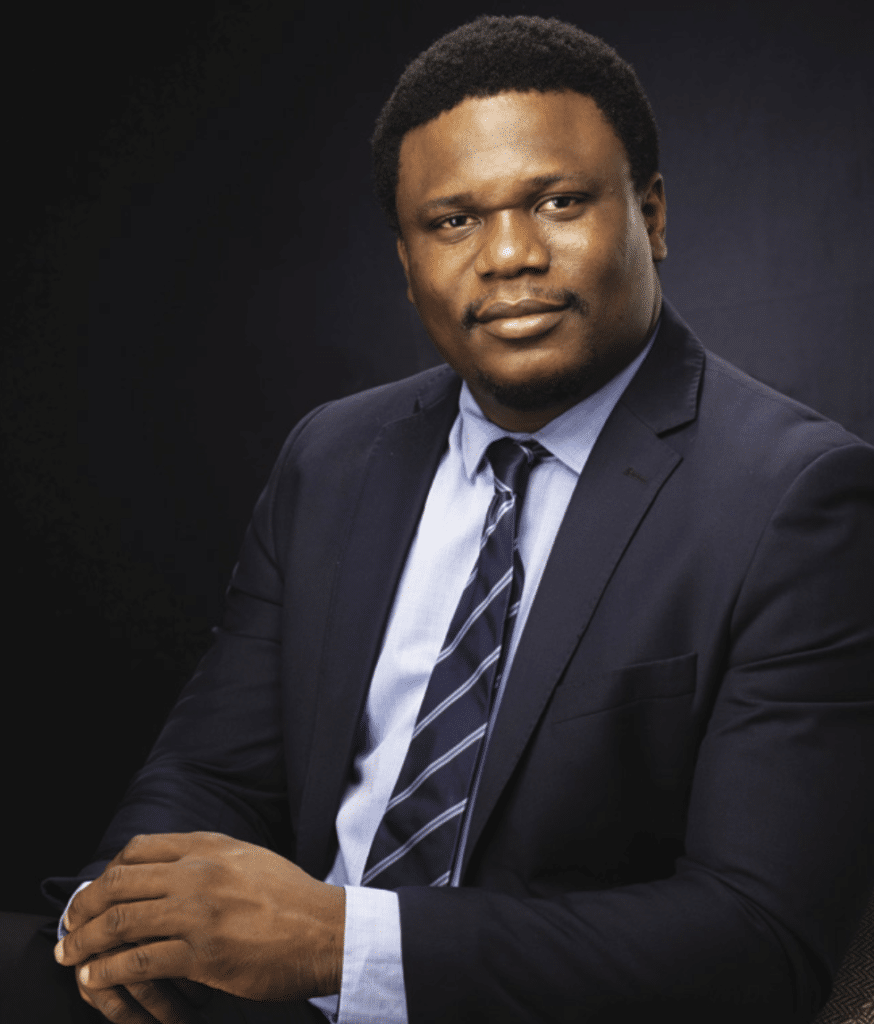 One of the biggest innovations of fintech is its ability to provide critical infrastructure to help banks digitize and extend their services. This may come in the form of API providers who connect bank accounts to third party applications such as one of the solutions created by Tosin Eniolorunda, the Founder and CEO of TeamApt, a financial software company focused on building solutions and running infrastructure for banks, businesses and people to manage their money. 
Since its founding in 2015, Eniolorunda has transformed TeamApt into an organization selling to multiple countries and with a seven-figure dollar revenue. Before starting TeamApt with five other founding members, he served as a product manager and software architect at Interswitch for six years. 
For Eniolorunda, entrepreneurship was always on his vision board. It began when he was a young lad tinkering with household products to figure out how they worked, building contractions from toy cars and creating machines. But before he would become one of the big players in the cashless economy and take his slice of the estimated N31.2 trillion ($75.8 billion) in e-payment transactions, according to the Nigeria Fintech Census 2020 report by Ernst & Young, Eniolorunda would have to learn some key life-transforming lessons, and one in particular that literally sparked his journey. 
"I followed my dad one day to one of his projects which was a rural electrification project. It was a high-tension project of 33KVA, which he was in charge of. While we were working on that electric line, there was a sudden electronic arc where electricity jumped from the high-tension wire to the crane that was being used to install the pillions and passed through my dad. 
"Everybody ran away and I did as well initially, but when I looked back and saw my dad lying on the floor, I ran back and did mouth-to-mouth resuscitation on him and he came back to life. But that was a pivotal event in my life in terms of appreciation for life and how far it can go and also it began to inform some of my decisions like the importance of money and being able to enjoy your life," says Eniolorunda.
His second important lesson was as a mechanical engineering student in Obafemi Awolowo University in Nigeria where he was enrolled as a merit student. 
"Throughout my final year I was seen as an electrical engineer or computer science student because I hardly attended classes and I was basically building projects for people. I sponsored myself through school with those entrepreneurial projects. That led to a major crisis in my final year in school."
He took on more projects than he could handle. These were graduation projects that were due for the final examination.
"So, I was overworked, I was stretched and I was not delivering," recalls Eniolorunda. 
This taught Eniolorunda the importance of focus and understanding bandwith.
"A lot of times we think we can do anything if you set your mind to it. It is true that we can do anything but the truth is we all have limitations and you need to be carefully aware of and find ways in which you can expand those limitations. Expanding those limitations means delegation and building structure. So early on I learned my lessons on focus and bandwith management which means you have limited time and if you want to do more you need to find the structure to do more."
He began to appreciate not only the importance of creating a formal process but also the importance of having money. The way he saw it, his father's near-death experience was as a result of going to work for money and his demise in almost failing his university exams along with destroying his reputation by letting down all the people he had collected money from, was again down to him trying to make ends meet. 
From those experiences, a Eureka moment was born. Eniolorunda would make it his personal mission to not only be financially sufficient but perhaps most importantly, help other people find financial happiness.
"People used to say money doesn't bring happiness but I don't agree with it. I say it is easier to be happy when you have money. It is easier to cry in a Rolls-Royce than to cry outside, homeless." 
There is a Jack Ma saying that the best enterprises are those that are formed on the basis of a social mission and these are missions that don't change with time. This was going to be Eniolorunda's focus in business. He set himself a five-year target to work in a company to better understand systems and structures and formal procedures.  
"I was introduced to Interswitch, which is one of the major founding fintech companies in Africa. I was interviewed and I got a job as a software engineer initially. I remember in my interview when I asked my supervisor that 'is there a way that if I do more than I am told to do, I am going to get a promotion that is more than I am supposed to get?' I knew I was going to make an impact more than the regular engineer coming from where I came from in school," says Eniolorunda. 
And that self-belief led to the move from Interswitch to branching out on his own as a tech entrepreneur. But before he could dream of an early retirement on a sunny beach, there was a huge hurdle to overcome.
"The first problem you face when you are not known as an entrepreneur is funding. For you to get funding, you need to convince people that you have a product that will become profitable in the future and for you to get that, there has to be a track-record you can show. So, if you are not well-known, it becomes difficult. So, I decided that the best approach to shorten this journey was to build enterprise solutions," says Eniolorunda. 
And with that, TeamApt was born. 
"Because we didn't have a history as entrepreneurs, we felt that the best way was to build enterprise solutions with the advantage that you can be paid upfront but it also has a disadvantage that it was not a recurring revenue," says Eniolorunda.
Around this time, the industry was opening up to startups. Nigeria had an electronic banking industry which meant that new problems had arisen and people were looking for fresh financial solutions. The vision for Eniolorunda was to be a financial services provider for all and help people find financial happiness and build solutions to help people collect, pay, grow and manage their money. The specifics for how they did this was going to be in two stages. 
The first one was to build an enterprise solution and after that, use the capital and historical traction gained to move on to customers directly.
"TeamApt is a digital financial service provider that is helping the next billion financially underserved Africans get access to financial services. Historically, we started by building solutions for banks as a proxy and more recently we have moved to serving customers and consumers directly." 
With Moniepoint, TeamApt has created a platform that allows people to be able to withdraw, pay, transfer and do other value-added services at agent locations all over the country. The platform is a mobile or web-based application and a point-of-sale-based application that merchants and agents can use to provide financial services to customers. 
"We have about 14 million customers that use this platform through our agents every month processing about $3.5 billion worth of transactions every month and about 68 million transactions are made through a network of thousands of agents," says Eniolorunda.
TeamApt has raised $5 million from Quantum Capital Partners with a current undisclosed mega round being raised. 
"Tosin Eniolorunda of TeamApt has built and led an incredible beast in products like Monnify and Moniepoint. Their specialty has been partnering with financial institutions to build the infrastructure for financial inclusion and innovation – from technology-driven banking as a service infrastructure that helps financial institutions offer banking services and infrastructure to fintech innovators to building one of Nigeria's fastest-growing agent networks of all time enabling millions of Nigerians especially those in the North access financial services via agents for the first time. Given his recent $20 million Series A raise, I am really excited to see how Tosin and his team scale this infrastructure across markets," says Aboyeji of Flutterwave.
"The fintech sector is very vibrant and the fact that Nigeria simply has the market helps. With the population and the GDP per capita, if this was in the US, many of us will already be on the scale of being unicorns. But on an African scale, the market is massive and we have motivated and knowledgeable entrepreneurs and we also have the money which is chasing a lot of people. Nigeria has the most funding according to recent data for startups and it is only going to be an upward trend," says Eniolorunda.
Helping turn ordinary Nigerians into global investors
Yanmo Omorogbe
Co-Founder and Chief Operating Officer, Bamboo
"There is so much more room and growth that is going to happen and I think it's just super-exciting."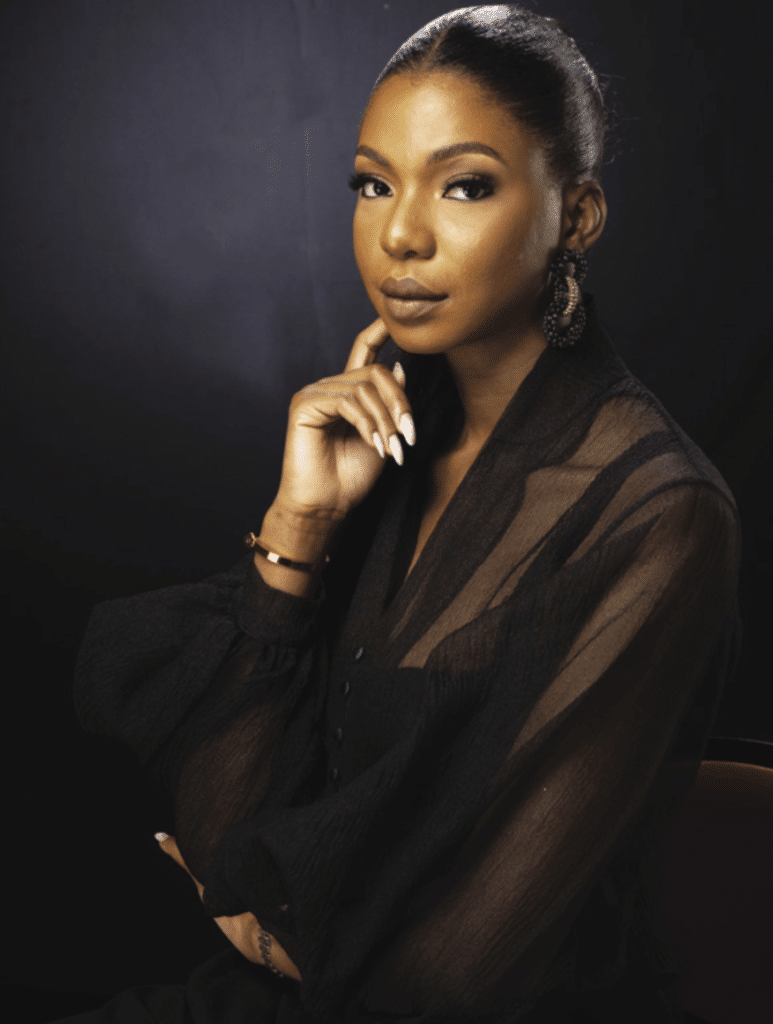 Yanmo Omorogbe is a Co-Founder and Director of Growth at Bamboo. Before founding Bamboo, she was an investment associate at the African Infrastructure Investment Managers (AIIM). Bamboo is the first online brokerage service that gives wealthy Africans and their wealth managers direct access to the US and global securities.
There are certain home-grown advantages that make Nigeria a key player in the tech and innovation sectors. According to the Fintech: Middle East & Africa 2021 report, the country is home to various startup incubators as well as some 3,300 tech companies. Some of these companies provide solutions to long-standing infrastructural challenges in the country. 
A couple of years ago, Omorogbe had just completed a Masters in Engineering and Chemical Engineering at Imperial College, London, and had made the decision to relocate from the United Kingdom to Nigeria. Without a clear idea of what she wanted to do, Omorogbe recalled a talk she heard about what to do when you are stuck.
"I was watching a talk and it said if you can't figure out what to do or if you are trying to figure out your path in life, think of a problem that really bothers you and work towards fixing that and at the time I was trying to charge my phone and the battery was really low and there was no electricity so I couldn't charge my phone and I was like 'this is annoying'. And I said 'I am going to work in power', so I worked for the ministry of power," says Omorogbe. 
After a brief stint in the sector, Omorogbe had an appetite for the deal side of infrastructure and a brief conversation with her mentor at the time introduced her to the world of private equity and venture capital.
"So, I got a job at AIIM, Africa's largest infrastructure fund manager at the time and I spent a couple of years working there with no finance experience but I realized I enjoyed the operational and transactional side of private equity," says Omorogbe.
Along the way, Omorogbe would face another challenge. This time, her co-founder Richmond Bassey, was also experiencing the same difficulty. 
"At the same time as I was learning about private equity, I wanted to invest in US equities but I couldn't find an easy and accessible way to do this because I have a Nigerian passport and the US brokerage need a social security number and the UK brokerage ask for a TIN or some other form of ID number so there was no easy way to do this.
"I mentioned it to Richmond and he said 'yes, that also happened to him and he is also trying to get onboarded because he also wants to buy US stocks'. I saw him in a couple of weeks and he said he still has not been able to buy and the whole thing was crazy. Richmond has a very problem-solving attack-the-problem approach so he was like 'wait this makes no sense'. If we both can't do it then there must be a big problem and he set out investigating how he could go about doing this," says Omorogbe.
Not too long after that experience, Bamboo was born, to provide an online brokerage service that gives access to global investment services. The company started with access to the US stock market for Nigerians.
"So, every Nigerian in the world that has a NIN number or ABVN is able to open a Bamboo account. When you open a Bamboo account, you are actually opening a US brokerage account and we are able to buy and sell stocks and ETFs listed on the US stock exchange. So, you can buy anything from Apple, Amazon to an S&P ETF to blockchain or agricultural ETF on Bamboo," avers Omorogbe.
With the belief and conviction in the entrepreneurial prowess of her co-founder, Bassey, Omorogbe left the world of private equity to head up operations at Bamboo.
"We didn't have an app or anything. We hadn't yet launched but I said 'yes, I would do it'. I spoke to my family and then in two weeks I quit my job and joined. So initially it was just doing everything. You are heading growth, you are COO and also handling customer support services. It was a get-things- done energy and for us that is the energy we like to keep. Jeff Bezos says it's always day one and that is the same for Bamboo," says Omorogbe.
An important aspect of the Bamboo investment solution is that it deals with the issue of low-trust when it comes to third parties handling your money by ensuring that all accounts on Bamboo are held in a US SEC registered brokerage as well has having a SIPC Insurance which protects customers against the loss of cash and securities to the tune of $500,000.
"We were in Y Combinator where we raised a seed round of $1.5 million. So far, we have processed trades for over 30,000 people. We earn money on commission and we charge a commission to our users. We are trying to build wealth and help you and give you the support you need while you grow and build your wealth," says Omorogbe.
The company has a pan-African focus. Bamboo is very focused on giving everyone access to investment options. According to Omorogbe, the goal is to enable investing across Africa making it simple and easy for a Nigerian to invest in Ghanaian bonds for example as well as making it easier for Africans in the diaspora to invest back home. 
"Yanmo Omoregbe of Bamboo is the operational backbone of a business that is turning ordinary Nigerians into global investors. For the longest time, the foreign direct investment has only gone one way – from the rest of the world into Nigeria. Investing from Nigeria to the world was the preserve of the elite of society. With Bamboo now, the average Nigerian can become shareholders in the technology companies they use everyday like Twitter, Google, Apple, Amazon, Microsoft and Facebook. I can't wait to see what they do with more resources," says Aboyeji.
"The fintech industry is thriving and interesting. There is so much room and so much work to do and everyone is just getting started. When you look at people like Flutterwave and Paystack that are leading the infrastructure they are still relatively new so I think there is so much more room and growth that is going to happen and I think it's just super-exciting to see what the future holds and what becomes possible," says Omorogbe. 
Automating savings and micro-investing for young Nigerians
Odunayo Eweniyi
Co-Founder and COO, PiggyVest
"My dad said to me 'aim very high, work very hard and care very deeply' and that is all that is required from you. That is what I say to everyone now."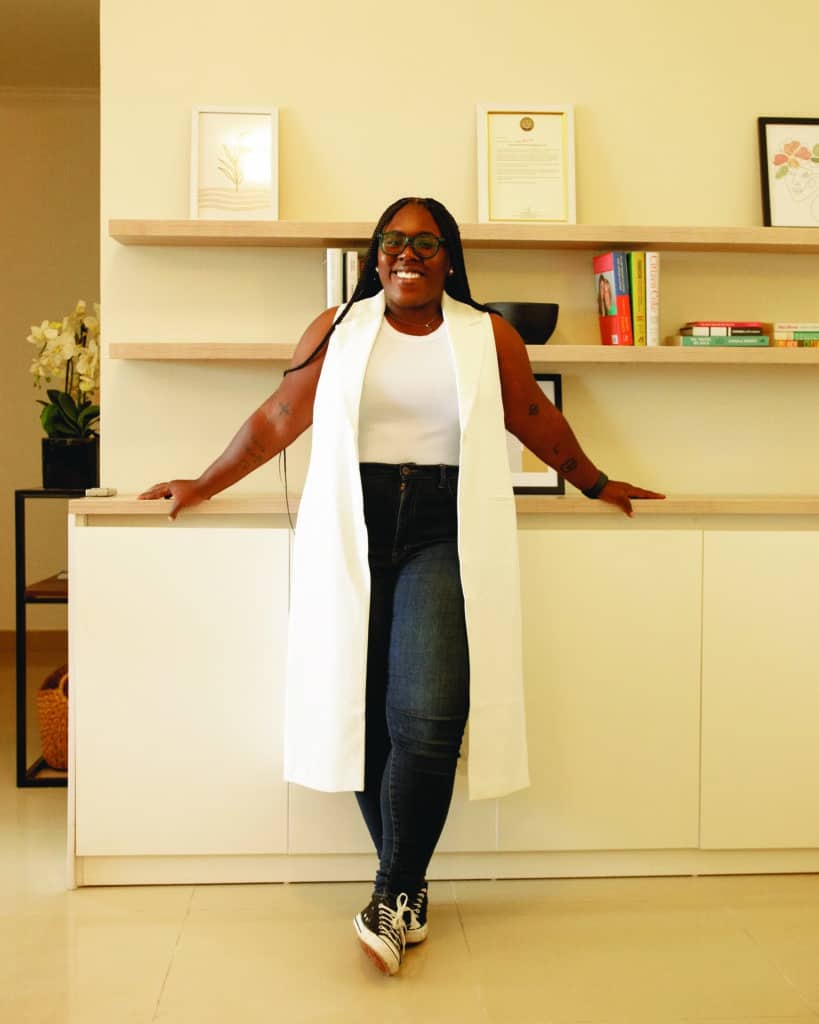 For players in the fintech space like Odunayo Eweniyi, being one of the first to market in the savings and investment space was necessary to gain traction and success in the competitive sector. Eweniyi is the Co-Founder and COO of PiggyVest, a company that seeks to automate savings and micro-investing for young Nigerians. The idea behind PiggyVest is to allow people to save as little as they are able to save using the platform and then once you have saved, the company offers better than average interest rates and availability to scale up unto their micro investment tier if you have more money. 
"We are targeting the previously excluded young people in Nigeria and helping them achieve financial freedom," says Eweniyi. 
She previously cofounded pushcv.com, and is a graduate of computer engineering from Covenant University, Nigeria. She is a 2019 FORBES AFRICA 30 Under 30 list-maker and sits on the advisory board of TrainFuture, an education technology company based in Switzerland, as well as the Gender Lens Acceleration Best Practices Initiative, a collaborative effort of Village Capital, US, and the International Finance Corporation's Women Entrepreneurs Finance Initiative. 
She stumbled on the idea of PiggyVest with her co-founders through a tweet. 
"There was a lady who tweeted a picture of a wooden box that she had broken. Inside that box, she had saved N1,000 ($2.4) every day for 365 days. My co-founder, Joshua, brought this to us and said 'there is a better and digital way to do this' and that is how we got the idea for the startup. We went to work to build an MVP and we kind of concluded that this is what we are going to build and two weeks later, we had a working prototype," recalls Eweniyi.
Like PiggyVest, fintechs in this space offer a range of products with better interests and return on investments than traditional banks. And the solution is simple too. Firstly, you download the app, sign up to the service and decide what you want to save and you authorize the company to begin to automatically debit your account at whatever intervals you choose.
About 2.7 million users agree with the PiggyVest offering. The company operates an asset under management model which means that they invest the pool of funds and pass on a lot of the upside from the investments to their users, while keeping a specific portion as revenue.
For companies in this space, differentiation is key. For example, some choose to focus on specific industries with the likes of Farmcrowdy and Thrive Agric that specialize in the agriculture space whiles companies like Risevest focus on the real estate niche.
PiggyVest has raised $1.1 million of seed funding so far. For Eweniyi, this has meant a complete turnaround in her choice of career as well. She made the switch from following her parents' footsteps in academics as a university professor to a tech entrepreneur when she met her co-founders, Joshua Chibueze and Somtochukwu Ifezue. 
But a key lesson she learned from her parents when she was a child has always stayed with her and kept her grounded.
"There was a time when I came back from school and I faced some challenges and I complained to my dad. He listened and told me, 'you have to remember as you grow up, no one is coming to help you and you have to save yourself, you have to fix your own problems'. At university, he said to me 'aim very high, work very hard and care very deeply' and that is all that is required from you. That is what I say to everyone now," says Eweniyi.
"Odunayo Eweniyi of Piggy bank has become the face of an institution that has won the trust of a new generation of savers and investors through a culture of incredible service. In many ways, it has broken the myth of a lack of savings culture among Nigerians and built a cost-effective digital first financial institution giving Nigerians access to solid returns on their savings in traditional government-backed securities and validated alternative investments alike. I can't wait to see what they do with more resources," attests Flutterwave's Aboyeji.
"Through the crises of 2020 (pandemic, climate shocks, economic instabilities), Africa's essential businesses in tech or tech-enabled industries rose to the challenge by deploying technologies that addressed some of the developmental gaps and solved everyday problems that, if unaddressed, would have brought on further crises. During the pandemic, Paga, for instance, launched new initiatives that expanded the frontiers of fintech and had significant impact on both their agents and users. In the same vein, Lidya stepped up its mission of providing lending facilities for SMEs who were the most hit by the crises… As we continue to navigate the aftershocks from the events of 2020, I expect that the momentum will be maintained or, even, increase. However, beyond fintech, emerging but increasingly essential sectors like healthtech, cleantech, agritech, are also attracting investor funds as shown in the AVCA report…" – 'Tokunboh Ishmael, co-founder, Alitheia Capital