The recent Tokyo Olympic games may have been a test of athletic achievement like no other in history with fans largely absent and fears around Covid-19 hanging like a dark cloud over Japan. But there was still plenty to celebrate, especially for athletes from the African continent, who each had their own goals, hopes, and dreams, which for some included much more than winning a gold medal. there were expected successes, like swimmer Tatjana Schoenmaker, to a shock silver medal for surfer Bianca Buitendag. everybody's story is unique. FORBES AFRICA tells the story of four such athletes and their personal motivations for competing on the world's greatest sporting stage.
By Nick Said
One of the stories of the Olympics centered around the sensational rise of Namibian sprinter Christine Mboma.
The teenager cuts a shy figure off the track, but once she steps between the lines is explosive in her pace and has the potential to be a genuine superstar of global athletics for the next decade.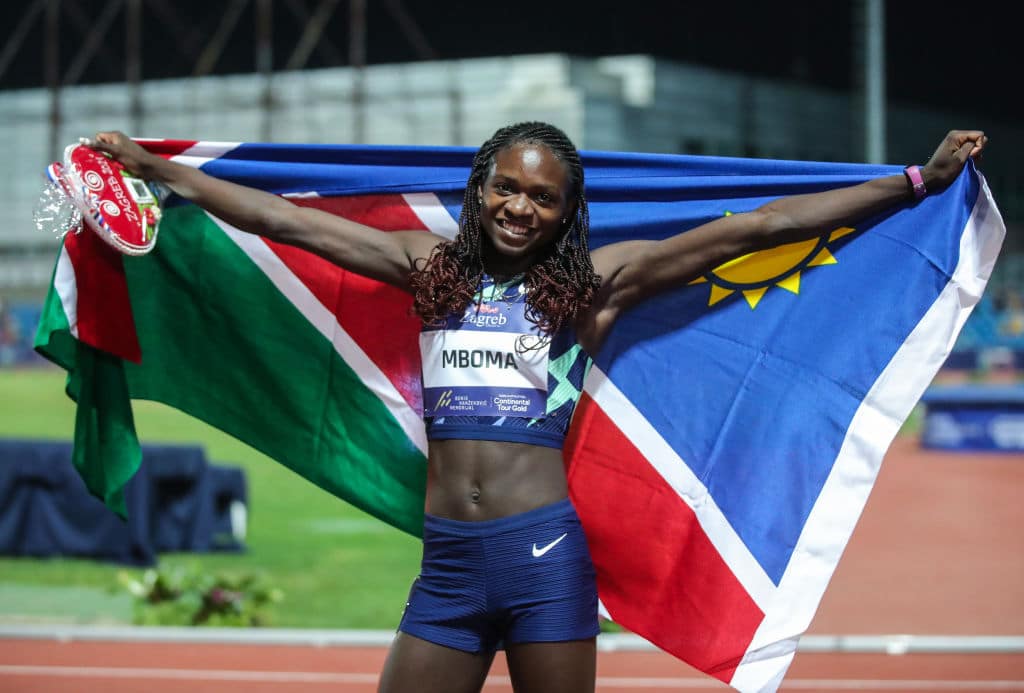 The 18-year-old's remarkable run to 200 meters silver in Tokyo, and a subsequent gold medal in the Diamond League finals a few weeks later in Zurich, is all the more impressive after she was barred by World Athletics from competing in her favorite 800 metres event.
Like South African Caster Semenya, Mboma has a naturally high level of testosterone that means she is prohibited from competing in distances ranging from 400 meters to a mile without either undergoing surgical intervention or taking medication that has known unpleasant side- effects.
Semenya is fighting these regulations in the European Court of Human Rights and Mboma will be an interested spectator, but for now, along with compatriot Beatrice Masilingi, she must give up their favored 800 meters event.
The pair received the news just weeks before the start of the Olympics but took it in their stride. Mboma ended up with a silver medal in a breakthrough performance, while Masilingi also made the final.
Until the start of 2021, Mboma's best performance in the 200 meters was 25.05, but she ran an incredible 21.81 in Tokyo to finish just behind Jamaican sprint queen Elaine Thompson-Herah.
"I believed that I would be a medal contender at the Olympics," she says. "Especially when I reached the final. I must admit I was feeling scared running with the best athletes in the world, but I tried to ignore it and just focus on my own race.
"The conditions were very hot but standing there [at the start], I just remembered how I started running for my school team and how I fell in love with athletics."
That simple thought cleared away the clutter as she produced the run of her life – though arguably she was more impressive in winning the Diamond League final weeks later in a quicker time of 21.78, which is a world record for an athlete under the age of 20.
"I was very happy and proud of myself to win the silver medal for my country," she says of her Tokyo run. "I hope I can be a role model for a new generation of Namibian athletes."
She is also philosophical about her being barred from her favorite events, though does not want to be drawn into the controversy on the subject.
"There are lots of challenges in life, but a tough challenge can bring out the best in you," she says. "Even though I was disappointed, I believed that I could do better [than she had previously done] in the 200 meters. That is what I focused on."
Her remarkable improvement has been overseen by coach Henk Botha, who is more than a trainer to both Mboma and Masilingi, but also a mentor.
"One of the most important aspects of the relationship between me and my coach is communication. I share my problems with him and together we solve them," she says. Botha says he feels "privileged to work with the rising star. "When I started coaching Christine, she was still a 1,500 meter and 800-meter athlete, but I noticed her speed so I brought her down to the 400 meters and then the 200 meters," he says. "The rest is history. Now we have a silver medallist at the Olympic Games, who is a beautiful child from Namibia's grassroots, and I'm just so privileged to have been able to work with her."
THE MAVERICK: SELEMON BAREGA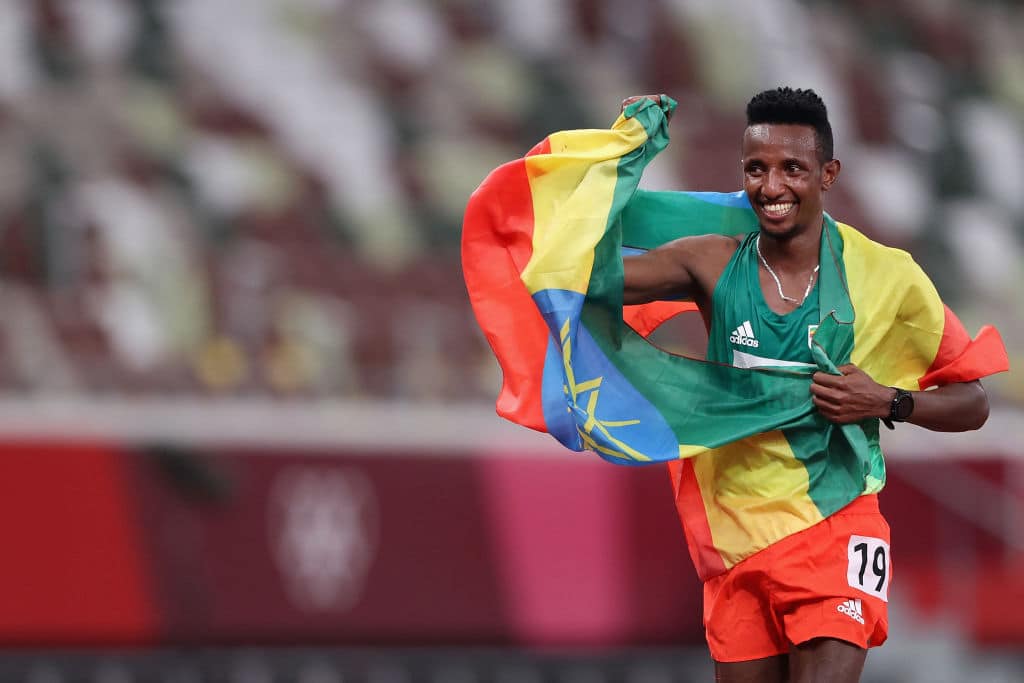 Ethiopian Selemon Barega has competed in everything from 1,500 to 10,000 meters in his unorthodox young career, but at the age of 21 is now an Olympic gold medallist after admitting even he was surprised at how quickly he took to the longer distances.
Ethiopia is renowned for his long-distance runners, especially in the 10,000 meters where Kenenisa Bekele and the legendary Haile Gebrselassie previously each won Olympic gold medals on two occasions.
Barega only recently targeted that distance having spent most of his career competing over
5,000 meters, but the move has paid off handsomely.
"I started on the journey to the longer distance because I wanted to test myself and I felt very comfortable in the 10,000 meters," he says. "So looking at the best plan for myself, I felt like it was the best distance for me. But it even surprised me how well I took to the longer distance."
It was an Olympics like no other, with Covid-19 restrictions hampering training in the build-up to the event, and the athlete's village not the usual hive of activity and positive energy.
"The training was not normal like before," Barega says. "Some tracks were closed; we had to modify where and when we trained but all in all we made do and got the work in.
"It was very strange in the athlete's village for me. The restrictions were so tight that we really did not do much at all. We were not allowed to move freely."
Few expected Barega to be a genuine medal contender in Tokyo, but on a blisteringly hot day with high humidity, the conditions were perhaps a leveler and he outsprinted world record holder Joshua Cheptegei and the equally fancied Jacob Kiplimo to win in a time of 27:43.22, the slowest in an Olympic final since 1992.
"I had a plan and I stuck to my plan, and I was very confident on that day," he said. "Of course, I generally do not like to run in humidity, but to be honest with you, I knew what I wanted to do in the race and nothing was going to bother me that day. "I'm the Olympic champion. I'm in history and I'm the pride of my country right now. I was not letting anyone beat me."
He hopes he can repeat the feat in Paris in three years' time and join Bekele and Gebrselassie on two gold medals in the 10,000.
"I want to be mentioned with the greats and these two are our heroes and legends. So to even be talked about at the same time as them is an honor already. I hope someday to make them proud."
THE MOTHER: FAITH KIPYEGON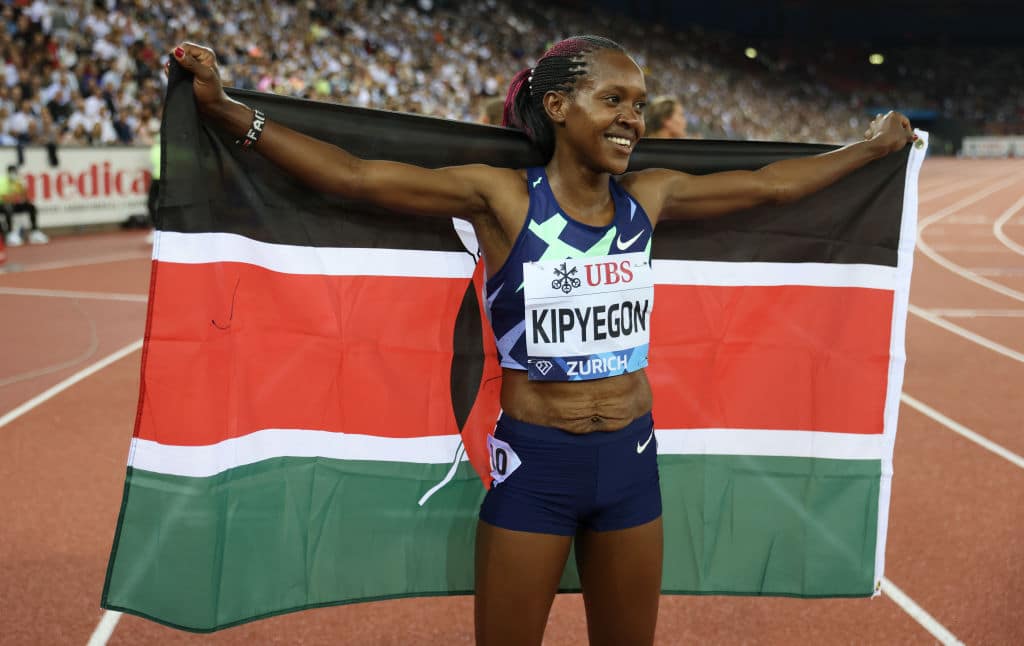 The fact that Kenyan sensation Faith Kipyegon defended her 1,500 meters Olympic title in Tokyo is no surprise given her status as one of the elite runners over that distance in the past decade.
But what had changed between her two wins was the fact that she had become a mother, and with that comes added responsibility, a change in lifestyle and less flexibility to train than she had previously enjoyed.
But an emotional Kipyegon says she gets no greater joy than competing for her daughter, who is now three years old, and was spurred on to gold again by thoughts of family.
"Running in Tokyo was great, especially running as a mother, it meant a lot to me. Of course, I dedicate my medal to my daughter Alyn," she says. "I was very well prepared, it was my second Olympic title. It was not an easy race, but every time I compete, I hope to inspire young athletes at home, and to inspire my daughter."
THE VETERAN: HELLEN OBIRI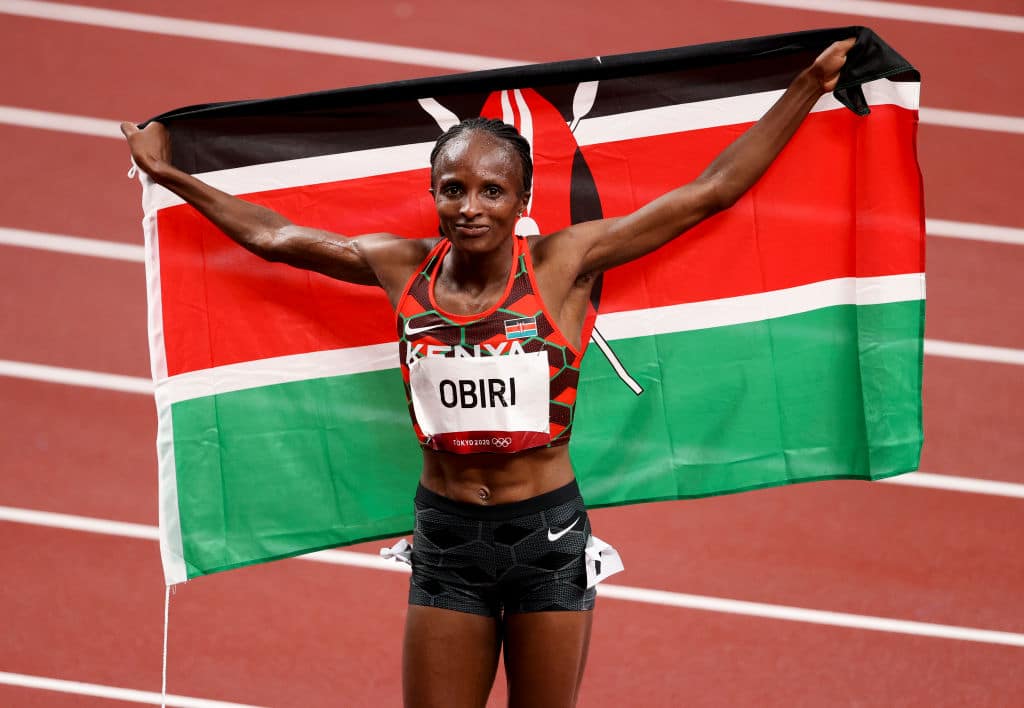 Hellen Obiri is a legend in the world of 3,000 and 5,000 meters running, but the one thing that has eluded the Kenyan in her illustrious career is an Olympic gold medal.
That continues to be the case after she picked up a second 5,000 silver medal in Tokyo, and she says she will call it a day over those distances and from 2022 focus on the half-marathon and 10,000.
It is the end of an era, but also the sign of an athlete who can adapt their capabilities to seek out new challenges.
"The young ones are coming and they are very strong. That means I always have to be focussed and give my best,"
Obiri says. "But next year I am moving to another phase of my life. "I think to run 11 years on the track is a great achievement for me, I learned so much. It has not been easy, but now I said to myself I want to try another thing in my life. I will miss the track of course, and the other athletes, but I feel like it is time to let the young ones shine."