The scene is not picture-perfect yet, but ace photographers are slowly capturing the creative market in Ghana.
WHEN THE iconic Ghanaian photographer Emmanuel Bobbie, known widely by the moniker 'Bob Pixel', tragically passed away in February this year, the news sent shockwaves through the creative industry in Ghana. Bobbie had become a hero to a battery of young and upcoming Ghanaian photographers steadily following in his footsteps to build their own brands and enterprises, hoping to make it in the sector, a move exacerbated by the growing youth unemployment in the West African country.
Bobbie was one of the pioneers and enablers of this transformation with his work celebrated both in Ghana and the world. His death reportedly attributed to Covid-19, turns the spotlight on the creative economy in Ghana. Whilst the pandemic has seen a renaissance of all things digital, it has also applied to the photography industry that now seems to be rapidly attracting a retinue of talented young men and women finding their feet in the once not-so-lucrative and unattractive sector.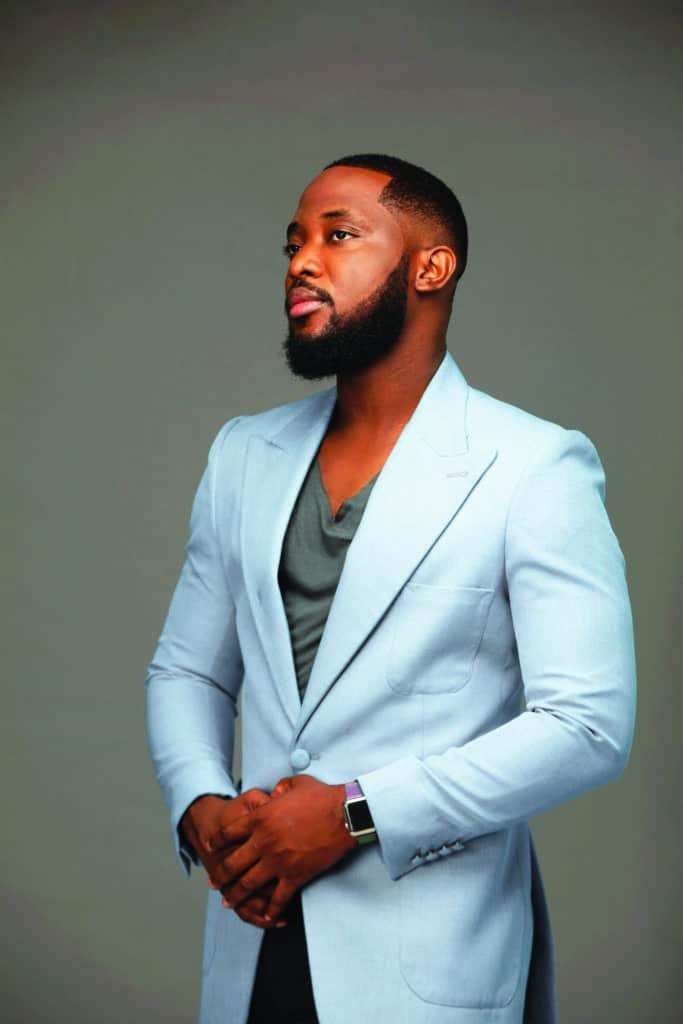 It becomes very difficult for a startup because unlike developed countries, where you get funding and co-funding, in Ghana, that did not exist and the systems are not right to enable you to set up. – Gilbert Asante
One such beneficiary of this growth is Gilbert Asante, who has been making an impression on social media and the corporate world with his photography.
Spotting a gap in the market for quality images when he began his career many years ago as a web designer, many of Asante's photos have gone viral and been trend-setting in Ghana.
Some of the biggest celebrities and corporate brands have queued up to the doorsteps of Laceup Media, the bespoke production house offering services covering every sphere of advertising, from graphic design to billboards, videography and commercials.
Asante moonlights as a creative director for the company as well as being his own photography brand.
"When I started, photography wasn't a big thing as it is now. So, I would design a website with my team for a restaurant and the images [will be] terrible so it [would end] up making the website [look] very tacky. So that is what pushed me to invest in a camera. I just needed some decent photos.
"At that time, there were no top photographers. So, I said 'why don't I take a camera and take a picture and add this to the website'. So, after that, things became curious in terms of 'how do I make these pictures look like what I see in international publications'," says Asante.
His inspiration to delve deeper into the world of conceptual photography came about after a brief visit to the art centres of Japan. When he returned to Ghana, Asante knew he had found his calling. A self-taught photographer, he is now a name in the industry for his glamorous fashion shoots and out-of-the-box creative direction. But his success has been no walk in the park.
"The biggest issue I have is not based on photography but based on setting up a business in Ghana generally and that really cuts across all the sectors. It becomes very difficult for a startup because unlike developed countries, where you get funding and co-funding, in Ghana, that did not exist and the systems are not right to enable you to set up," says Asante.
While he was busy contending with these institutional issues, Elorm Ayayee pursued a career as a multilingual translator elsewhere. Fluent in French and Spanish, today, the founder of Elorm Ayayee Portraiture, a legacy portrait photography business in Ghana, was desperately searching for a career where she could make the most impact in the lives of people.
"I was at a point in my career that I wasn't making a contribution and I had worked myself into a system and at the core, I was against that. I don't like being in a box or a cog in the wheel," recalls Ayayee.
Being a creative at heart, Ayayee went into publishing and worked as a ghostwriter for clients amongst many other things.
"Photography was never on the horizon and never something I had considered… I came back to Ghana and was working with a company that did medical and surgical systems and I got married and had kids and then I realized that I had to make the call and I couldn't have it all. I had to decide between my career and who I wanted to be as a family woman."
She made the tough decision to quit her career.
"At that point, I had not been idle or jobless for over 20 years. I was always on the go and handling multiple things. I suddenly found myself with nothing to do. So, I took a trip to see my mum. One day, she had a program she had to go to and needed a photo of herself. It was the weekend and no one could do it and so she gave me my dad's camera and I took a photo of her and until today, she says it is one of the best photos of her life."
And just like that, Ayayee got hooked on photography. The Elorm Ayayee brand has been able to emerge as one of the top photography outlets in Ghana. Her popularity grew with time due to her ability to take captivating images of women, especially older women.
"I immediately hooked on to what I thought my personal contribution would be. And that was birthed [by] seeing how my mother's photo of herself impacted her and the other people and I said 'this is my motivating factor'; seeing the way a woman sees herself when she looks at a photograph was amazing."
Both Ayayee and Asante are living proof of how lucrative the photography industry can be. But there is still a long way to go for upcoming talent.
"A lot of people don't see the business aspect of photography. There is so much big business from it and a lot of people don't understand that and that is why they see photography as some job that is not going to give you so much security," says Asante.
For Ayayee, she knew the key to winning was to zone in on a specific demographic.
"I was very clear about what I wanted to do. My niche was established when I started. I started out photographing women and I only took images of women above 50. And that kept me busy because I was offering a service that at the time didn't really exist. I was very resolute about what type of images I wanted and my target audience," says Ayayee.
For Asante, on the other hand, the lack of any institutional investment meant he had to find other means to launch his business.
"Laceup was started with about $4,000 which was money my partner and I put in at that time to purchase a few things. This was money I had saved from my previous work as a web designer. And my partner fielded the other half of it. It wasn't that much in the beginning and we decided to build on that and make a lot of sacrifices in terms of the income coming in and how we could put it back in the business and make the company bigger. That is what helped us grow to the level we are now," says Asante.
Both Ayayee and Asante charge anywhere from $1,000 upwards depending on the packages they offer.
"I didn't start to be priced affordably because I was a mother of three and I had a limited amount of time. I felt like I had a very unparalleled skill-set which I translated into the cost I wished to receive for my work," says Ayayee.
The biggest hurdle in the photography business, according to Asante, is access to quality equipment.
"All the equipment we use is imported. Every single one of them; even the backdrop paper we use for photography and that is difficult. We don't even have servicing companies here so if cameras or equipment break down, you have to send it back to the UK and that was one of the biggest challenges we had in the beginning."
These are just some of the early-stage lessons they can impart to younger aspirants in the country. Zion Market Research estimated the global demand for digital photography at around $77.6 billion in 2015, projected to reach $110.8 billion by this year, and with so many young starry-eyed hopefuls still looking to make ends meet in Ghana, at least they have emerging role models who have looked through a more creative lens and proven that clicks can convert to cash.