Elizabeth Isiorho is ramping up her modelling business to provide more young people international opportunities and put African beauty on the map.
COVID-19 MAY HAVE SHAKEN the very foundation of global fashion, but the one thing that has stayed is the focus on Africa as the world's resource hub for the creative industry, with its surging youth dividend and gifted talent pool.
Nigerian entrepreneur and former beauty queen Elizabeth Isiorho knows this only too well, as she takes her business to the next stage, now launching Future Face Africa, which she hopes will be a pan-African talent search to discover more African faces to showcase to the rest of the world.
Her modeling agency, Beth Model Management Africa, has been at the forefront of this quest, since 2004, to provide a platform for African models abroad.
"Models will be given a chance to win a two-year international modeling contract with a top modeling agency, offering hopefuls not just a launchpad but a career on the world stage," she says in an interview with FORBES AFRICA over Zoom from London in May.
Isiorho herself had her breakthrough in the industry with the international agency, Elite Model Management. But first, a look back at how it all began. Growing up, Isiorho was influenced by her mother, a veteran in the Nigerian entertainment industry and die-hard fashion lover who always told her daughter she resembled supermodel Naomi Campbell.
Who knew then that Isiorho would become friends with Campbell several years later and follow in her role model's footsteps? While African fashion and beauty is now celebrated abroad, this was not the case when Isiorho first started. Modelling had several negative perceptions in Africa that she needed to break.
Born in London and relocating to the United Kingdom (UK) Isiorho studied Business and Information Technology at the London Guildhall University. With a passion for the modelling industry instilled in her from an early age, she began her career doing a few shows in London until a serendipitous encounter with a friend put her firmly on her destined path.
"A friend of mine showed me some magazines that had Miss Nigeria UK and she said I should go for it. I was extremely shy but I went for the 10-day boot camp and on the ninth day, I said 'this is not for me, I'm not walking that stage in a bikini' and I said to my mum 'I am not doing it anymore'. My mum said she had bought her ticket to London to come and surprise me on stage so I should stick it out. I did and I won the competition, to my surprise," recalls Isiorho.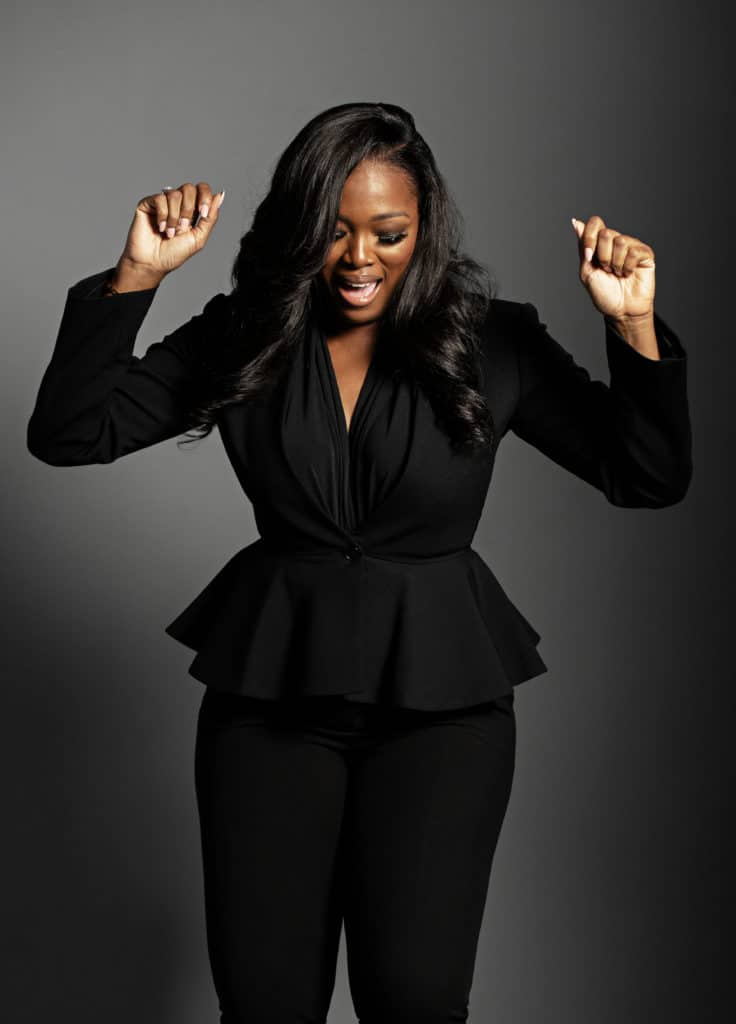 After winning the pageant, Isiorho returned to Nigeria in 2003 to continue to build her career in the modeling industry. And that is where she noticed a glaring gap in the market.
"Because I won Miss Nigeria UK, I was very popular when I came back to Nigeria and I said to myself 'let me get a proper agency to manage me'. But there was none back then. I did my research and I went to companies and one company told me to just drop my CD. So, there was no modeling agency in Nigeria. I tried going to the big agencies in London that work with me today but I didn't get far."
Instead of giving up, she decided to set up her own agency instead and Beth Model Management Africa was born. Over the years, Isiorho has grown the brand from only 10 models to over 200 with 48 of them placed worldwide across various agencies, making Beth one of the largest modelling agencies in Africa.
Not one to give up, she used grit and tenacity to pioneer the model management model in Africa.
"When I started, I thought it would be easy but the Nigerian market was very difficult. I am talking about 2004 when parents are thinking a certain way and parents don't want their kids to model. I found a few faces and the issue I had was trying to convince the parents that it was not about prostitution. That was the negative stereotype because they felt they exposed their bodies etc.
"The other issue was trying to sign contracts with models when we find the right faces. People were scared to sign in Nigeria whereas in London, people were excited to sign with an agency," says Isiorho.
Due to the lack of demand for African models at the time, Isiorho decided to start a model convention. Her thinking was simple. If the international fashion industry would not accept African models, she would bring them to Africa to see the untapped potential for themselves.
"So, I sent them emails and out of 11 agencies, nine of them replied to say they were coming and one of the agencies, which was Elite Models, said 'we have a model search and would like you to be a part of it'."
Founded in 1983, Elite Model Look is a prestigious international modeling contest credited with discovering supermodels such as Cindy Crawford, Gisele Bundchen, Lara Stone and Alessandra Ambrosia. This was the big break Isiorho needed for her agency. In 2007, she exclusively secured the rights to organize the Elite Model Look Nigeria/Africa contest.
"That was my biggest breakthrough because as an agency, for you to partner with one of the biggest modeling agencies in the world is a big deal and we worked together for 13 years. We discovered many stars like Mayowa Nicholas, Davidson Obennebo, Chika Emmanuella, Victor Ndigwe, Tobi Momoh, who are all on global campaigns," says Isiorho.
Over the years, Isiorho has placed indigenous African beauty in global campaigns such as Victoria's Secret and New York Fashion Week to name a few.
Her resilience has not gone unnoticed amongst her peers. "I have worked with Beth Models since the company's inception and I'm filled with pride. The investment Elizabeth has made in the modeling industry across Africa is beyond glamorizing fashion; it's the wider role the agency plays in changing stereotypes about working with Africans, giving African creatives a voice and ensuring African youth are empowered socio-economically," says Omoyemi Akerele, the founder of Lagos Fashion Week.
Isiorho's relationship with Elite continues to flourish even as she charts her own path.
"Beth Models is a trusted collaborator of Elite Model Management, having organized Elite Model Look contest in Nigeria for over 10 years… In recent years, Beth Models expanded the search to Ethiopia, Ghana, Kenya and Rwanda and used their experienced scouting skills to find fresh new talent with the potential for international modeling careers," says Vick Mihaci,
President, Elite Management Worldwide. With the cross-over of Africa's rich talent repository, through incoming interest as well as the efforts of cultural emissaries such as Isiorho, it's not long before the continent becomes the true face of the future.