TOPLINE The plight of Black players on the England national team who were hit with a torrent of racist abuse after the team's loss at the 2020 Euro final last Sunday has taken center stage on Instagram this week, with a particular focus on 23-year-old Marcus Rashford, who has opened up in-depth about his personal experience since the game. 
KEY FACTS
Data from social media tracking firm Newship shows the 12 posts with the most comments on Instagram since Sunday all concerned at least one of the three Black players on England's team—Rashford, Bukayo Saka, and Jadon Sancho—who have all been attacked for missing penalties during the final shootouts against Italy.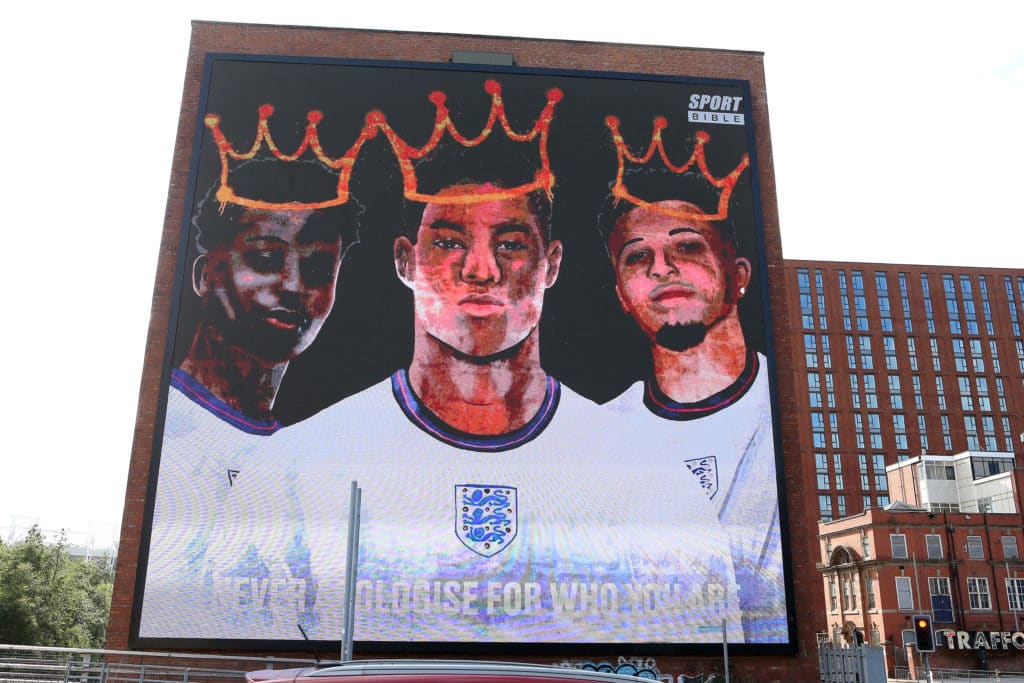 These posts, earning up to 4.6 million likes and hundreds of thousands of comments, ranged from reporting on the attacks by major British news outlets like BBC News and Sky Sports to more personal posts about the players. 
The vast majority centered around Rashford, a Manchester United striker who has published multiple top-trending posts since England's loss, including an in-depth reaction the day after the game which drew the most comments (230,000) of anything published on Instagram this week. 
In the popular July 12 post, lauded in the comments by a number of other high-profile soccer stars, Rashford apologized to fans for missing the penalty, but said he will "never" apologize "for who I am and where I came from." 
He also highlighted the response to the defacing of a mural of his face in his hometown of Withington, Manchester, saying it brought him to the verge of tears to see fans cleaning up the vandalism.
CRUCIAL QUOTE 
"I've grown into a sport where I expect to read things about myself, whether it be the colour of my skin, where I grew up, or, most recently where I decide to spend my time off the pitch," Rashford wrote. "I can take critique of my performance all day long, my penalty was not good enough. It should have gone in but I will never [apologize] for who I am or where I came from."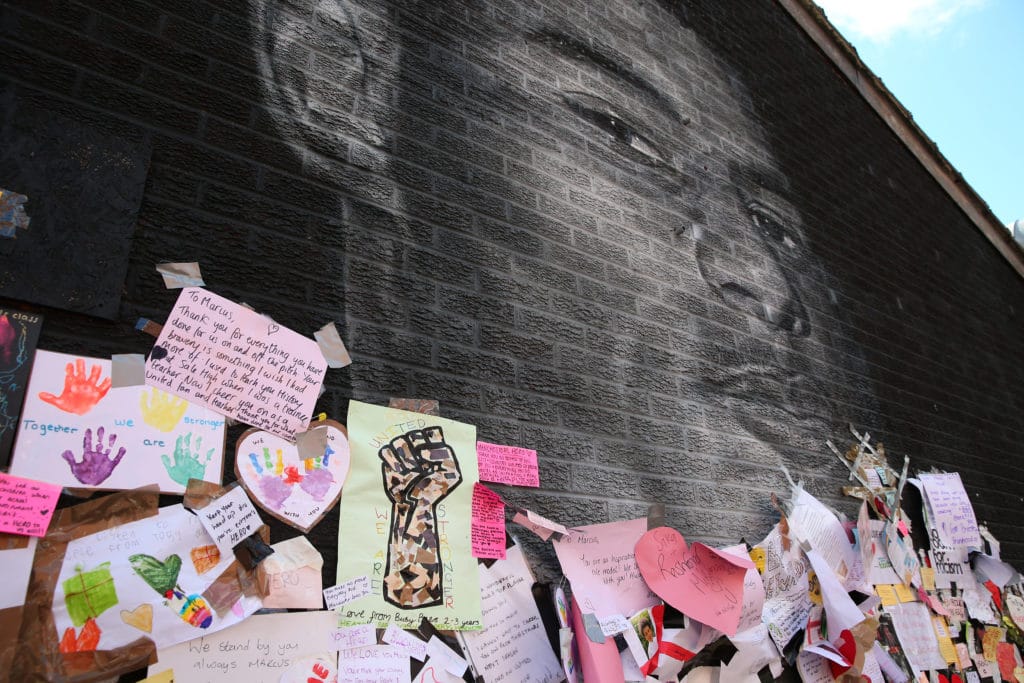 TANGENT
Though neither gained as much engagement as Rashford's, both Saka and Sancho, who are 19 and 21 years old, respectively, also posted statements on social media reflecting on the game. "There are no words to tell you how disappointed I was with the result of my penalty," wrote Saka to over 2.5 milion likes and supportive comments from fellow Arsenal players Ben White, Joe Willock and more. Meanwhile, Sancho deemed missing the penalty "by far the worst feeling I've felt in my career." 
KEY BACKGROUND 
The loss at last week's match—which marked the first time England has reached a major final since winning the World Cup in 1966—immediately sparked a torrent of racist attacks against the young trio on social media. The abuse was quickly condemned by England's Football Association, U.K. Prime Minister Boris Johnson and even Prince William, and arrests have since been made in relation to the offensive comments. The targeted players have pushed for meaningful action from social media companies to prevent the online hate from resurfacing. 
By Jemima McEvoy, Forbes Staff