We asked some of the top CMOs – all women from a cross-section of industries – for their sterling views.
The corner office is not just the prized preserve of the CEO. A new band of C-suite executives has emerged in the last two years of the pandemic with growing significance as any big company's core arsenal to entrench 'the new normal'. CIOs, CTOs and CMOs are the new rock stars changing the lexicon of business.
Marketing trends especially have seen drastic shifts over the last two years to find new ways to pandemic-proof businesses. According to Forbes, Chief Marketing Officers were tasked with much more than navigating their own companies out of the Covid-19 crisis. In these turbulent times, now more than ever, businesses are relying more on marketers and their new ways of retaining and increasing customers.
And what's more heartening?
Women are front-runners in this area. In Forbes' 2021 list of World's Most Influential CMOs, the honorees included 28 women and 22 men. In Africa, we did our own compilation of female CMOs shifting the narrative and asked them about their success and strategies for 2022.
Alison Badenhorst, Chief Marketing Officer, Rand Merchant Bank 
"Content and finding multi-dimensional ways of connecting with audiences have changed over time."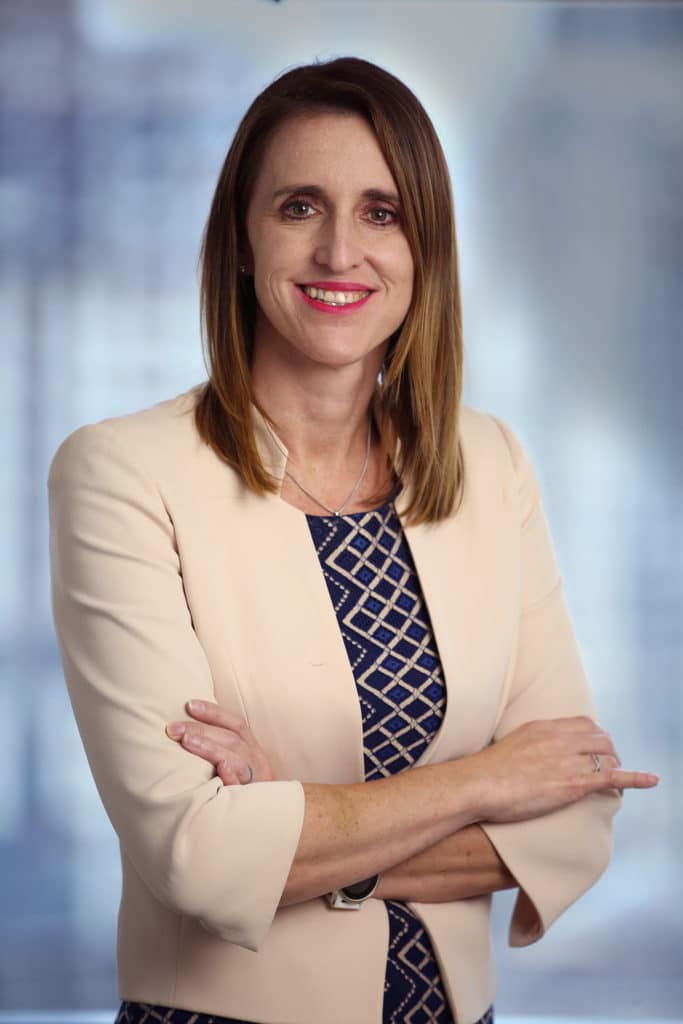 The CMO at Rand Merchant Bank (RMB), Alison Badenhorst, always knew she was a creative soul with a yen for marketing, even while at university.
From Deutsche Bank in London to Standard Bank in South Africa and now RMB, Badenhorst says that though she started in sales, her intention was always to go into marketing.
She says that marketing sits at a very interesting intersection between business, audience, technology and enablement. Essentially, marketers are "very fortunate to have a very holistic view of what's happening" as they are involved both externally and internally.
"It allows us to hold up the mirror to business, sometimes in terms of some of the research and the insights we can bring, and then off the back end of that, provide relevant solutions."
She agrees that the pandemic accelerated the development and adoption of technology.
"I think while it's always been there, the technology and data are definitely transforming our industry and how we market and how we connect with our audiences. Content and finding multi-dimensional ways of connecting with audiences have changed over time.
 "And being able to tailor much more personalized content and experiences, whether it's in the format of a podcast, or whether it's through a virtual event, I think that data and then bringing that intersection of the various touchpoints together that are going to be meaningful and value-adding to our clients, is going to be really important."
Candice Fangueiro, Head of Content, Showmax Africa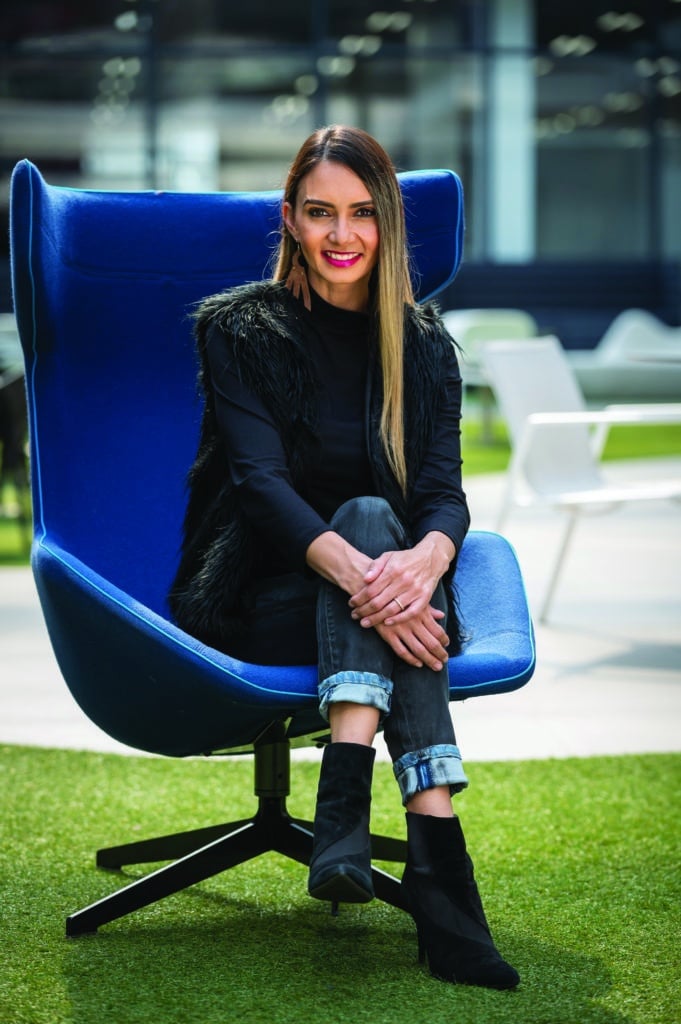 Remember the time you loved a movie, and you got your favorite DVD or VHS tape from places like Look & Listen or Musica, or even rented it out from Mr Video? Candice Fangueiro started her career as a marketing assistant for such companies and is now the Head of Content at one of Africa's biggest online streaming platforms, Showmax Africa.
"I thoroughly enjoyed working in the home entertainment space. I was also very fortunate to work with 20th Century Fox in Sweden at their studios, when they needed someone," Fangueiro tells FORBES AFRICA. "I went over for three months and learned a lot from the Nordic team, and how they do things in the home entertainment space. I then came back to South Africa and realized that DVDs are on the decline."
Fangueiro was hired at Showmax to bring international content, but the big buzzword when she began was "originals" – all the rage also with competing platforms such as Netflix and Amazon Prime Video. And with Disney Plus finding its way to South Africa mid this year, the need for original content has never been greater.
"That was when we kicked off with Tali's Wedding Diary as our first Showmax original. And it was a great success, a great marketing campaign coupled with a really fun take on a new series, and that kind of launched us. And off the back of that success, we knew this is the way we needed to go. And we needed to focus on our content creation, as opposed to just acquisition."
Since then, Showmax has launched a number of originals such as the telenovela series, The Wife, reality shows such as The Real Housewives of Durban, Temptation Island South Africa, Life With Kelly Khumalo and docuseries such as Devilsdorp.
"I think now more than ever, you know, Africa's on that global stage, and if anything, we've seen that there's such a hunger and a demand for African content."
Since Covid-19, Fangueiro has noted this need also because the concept of "time is precious" has become a key factor in consumer lives, and marketers and content creators need to consistently churn out "content worth their time".
"I think, for me as a content creator, this is something we've had even before the pandemic and that's looking at 'is my content worth your data'?" Fangueiro says. "People are going to pick what they want to do and choose to do with their time. You hop on to social media, and people are giving their time to social media, they are now engaging with content via short-form rather than long-form; Instagram reels, TikTok videos, YouTube shorts; there's just so much content that is out there.
"And so we need to be very careful in identifying what we want to do and what we want to produce to make sure that when people choose what they want to do with their time, they're choosing to come to our platform."
Daniele Joubert, Eater Growth Lead at Uber Eats and Co-chair Women @ Uber SSA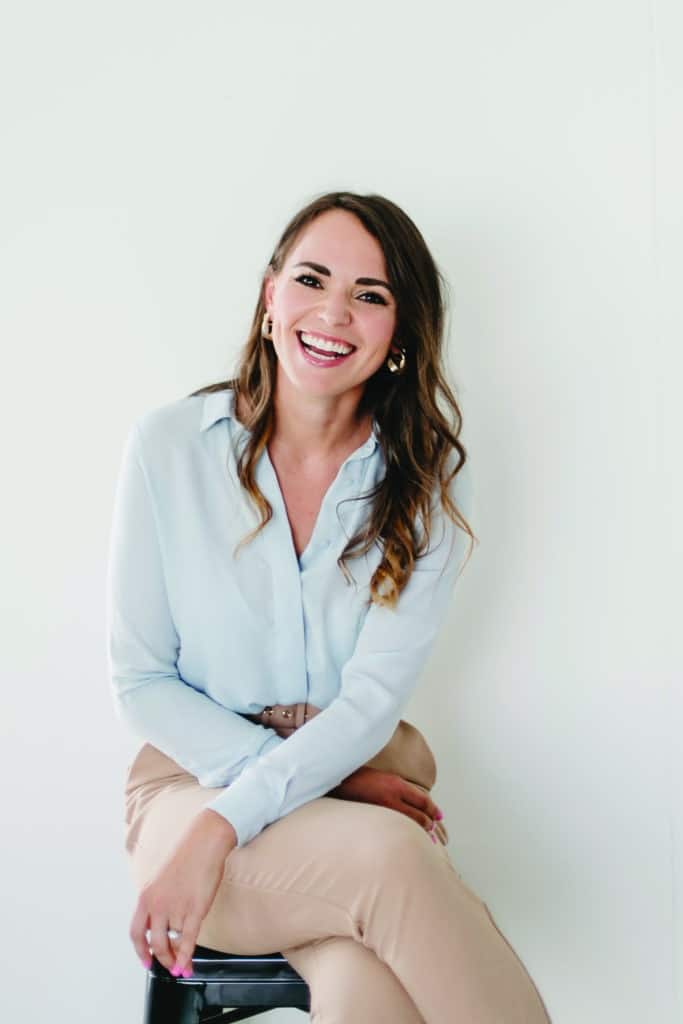 New age marketing requires new age thinking. From studying Industrial Engineering at Stellenbosch University in South Africa to becoming part of a team that was created only in 2020 specializing in performance marketing in client experience on Uber Eats, Daniele Joubert has come a long way. Uber Eats is an online food ordering and delivery application launched by e-hailing company, Uber, in 2014. What's the experience like?
Q. Please describe the work you and your team do at Uber Eats?
My team and I look after everything from a campaign perspective that happens on the app, anything Customer Relationship Management (CRM) that we send out locally – working with regional teams on what they send out, and with global teams on what they look at. So, everything from consumer engagement through owned channels. And the second thing that we actually look at is non-owned channels. So, any marketing that could be like flyering (distributing flyers). Or we also have currently had umbrellas on stands at Camps Bay in Cape Town. So if you lie on the beach, it touches on awareness and consideration. But a very key focus is how do we really measure the top-line business impact of that, and we also look after partnerships.
Q. Do you think people in the marketing space, such as yourself, whose core focus is to drive traffic back into business are the new frontiers of business?
I want to say yes. But I also realize that we can't do it ourselves. Like we can't do it alone. I think one of the things that I've just realized is that you need the forest and the trees. Yes, we can say we're the new frontier, but you need to have all sides of a company collaboratively working together. Because if I don't have a product, and if I don't have a product team that delivers the best freakin' product in the world, I can stand on my ears; I can shout and that's the biggest thing with coming from experience. In the past, I actually think it was easier to have a brand perception market, like who you are, clients are locked into you because it's hard to move. These days, consumers are picky, and they can move very quickly.
Lindi Davids, Marketing Director, Viu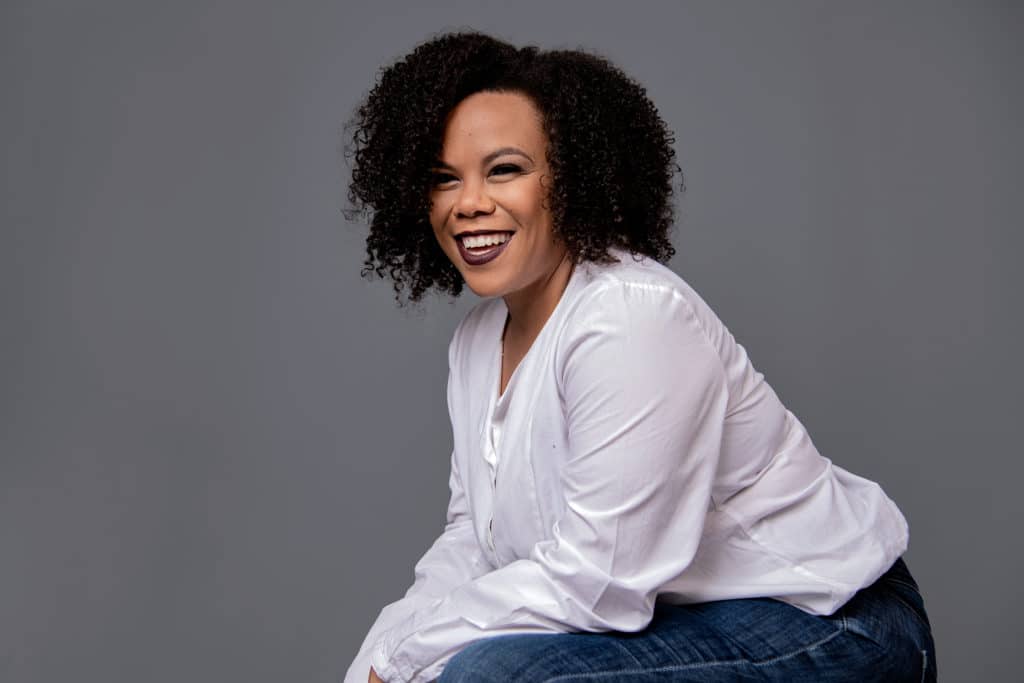 "I ran smaller influencer campaigns at various places that have worked."
Davids' parents did not want to pay for her to get a degree in filmmaking.
"I was like 'fine, I'll do what I need to do'. And I did politics. And then told myself that I was going to become a documentary filmmaker; you know that usual dream that you have when you are 18 or 19 years old."
Through internships at big production companies or channels like CNN and Disney Channel, Davids somehow found herself surrounded by "marketing gurus". So when you mix someone who has a love for television production and marketing together, you get Lindi Davids, now the Marketing Director at Viu, a Hong Kong-based over-the-top (OTT) video streaming provider.
Responsible for Viu South Africa's overall marketing and communications strategy, as a marketing novice, Davids has seen a big change in the way marketing is being done now; from on-the-ground activations to primarily activating campaigns or products in the digital space. But what has not changed is the way marketers should have access to information.
"Intel is extremely important, as you know especially in Africa, it's the one thing that I have learned," Davids tells FORBES AFRICA. "You can have as many digital specs as you like, but if a person can't feel the brand, does not see it at the spaza shop, or when they go down the road, if they don't see it at a taxi rank, if they don't have word of mouth, you can throw a banner at them as many times as you like, and you can stalk them online. But if they do not trust your brand, they're not going to click on the banner, or they may, but they're not going to put their credit card details into the basic payment information portal."
Part of this is also relying on influencers, but not only the likes of big names such as Bonang Matheba or Mihlali Ndamase (although they do play a massive part in driving traffic), Davids believes that micro-influencers play just as important a role in connecting the product to the consumer.
"The proof is in the pudding. I've definitely seen it. I ran smaller influencer campaigns at various places that have worked." Davids explains. "It's great to have that word of mouth rather than big influencers telling you they are going to be somewhere but I have not seen that really in a big way converted in the numbers that I need.
"Where I'm really seeing a difference is the person that you really follow. The person that you really trust on your Instagram feed or your YouTube feed. It's those people you can rely on."
Tish Haridass, Content Marketing Manager, Yoco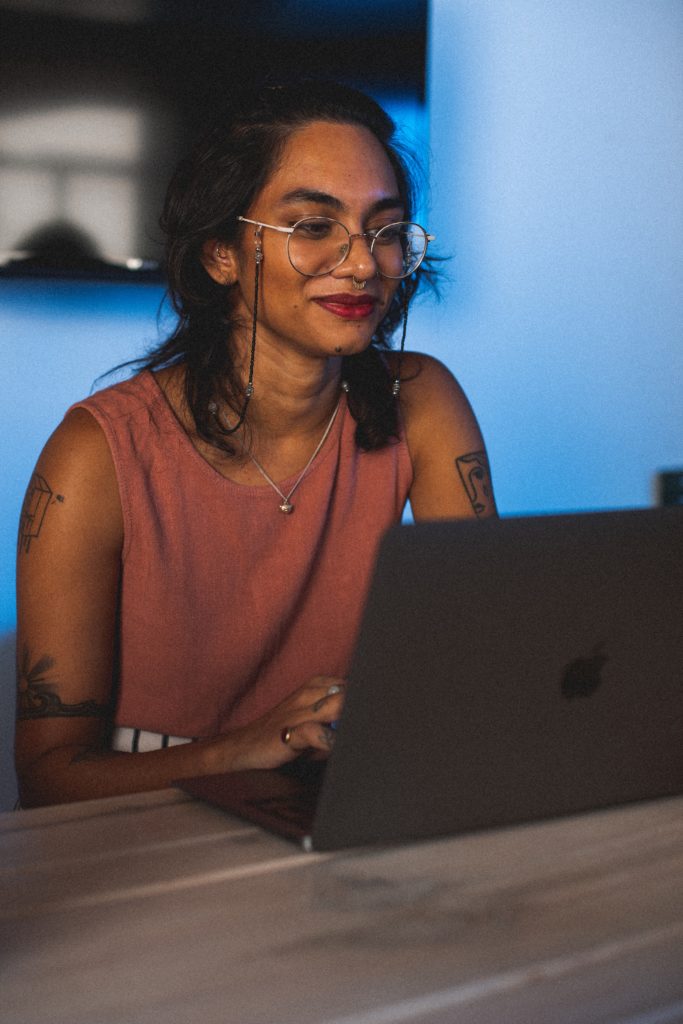 After graduating from Rhodes University in the Eastern Cape province of South Africa, Haridass started off as a copywriter before having to oversee the production of brand content across platforms at Yoco. Yoco is an African technology company that specializes in selling card machines and in online payments. As its content marketing manager, Haridass facilitates the ongoing evolution of Yoco's content strategy and works closely with channel owners and area marketing managers (social media, events, collaborations) to grow the Yoco presence in the small business industry.
Q. How did you find bringing the world of digital marketing into the fintech space?
I guess what had been interesting about coming up through agencies or coming up through consulting and freelancing, over the eight years before I got to Yoco, is that I had worked for every imaginable possible client. In one day, I would go from writing about beer to writing about how-to-become-a-pilot. Literally, there's this expansive list of clients. But one of the great things about Yoco at the time is we were still quite a small company, this is the beginning of 2020. And, because sort of everyone in our workforce was new to fintech, it's very difficult to hire people in this industry and make it a requirement that they understand the industry. So, it felt like everybody was in the same boat and kind of learning as we went. And so to that end, it made the process so much easier.
Q. With the rise of digital, especially, it has helped build this content creation and marketing sphere that we live in now. But coupled with Covid-19, what are some of the marketing trends for 2022?
I think one of the things that we're really taking on board internally is we have to be honest about where South Africa is in terms of access, in terms of the content that people can actually receive and engage with. I think marketing teams, especially those of us that work in the city and that work for bigger companies, can start to produce things for an audience that is technologically quite far ahead, actually, of where the majority of South Africa is. So, it's all very well for me to say 32-second video clips, TikTok style, is going to be the trend of 2022. But internally, we stopped for a moment and have [realized] our target market is actually outside of the urban areas and are possibly not using the smartphones that we think that they're using. They may not have access to the internet the way that we imagine they do. And we need to build trends that are aligned to them rather than look at trends that are aligned to content and platforms. We have taken a back-to-the-basics approach by looking at some of the things that have performed the best for us over the last two years of pandemic living; that have been really what I would have considered being the basics of content. So, that's where we are prioritizing our focus, specifically to reach people who are largely just not addressed by other marketing companies.