Compiled by: Nafisa Akabor 
Jura Z10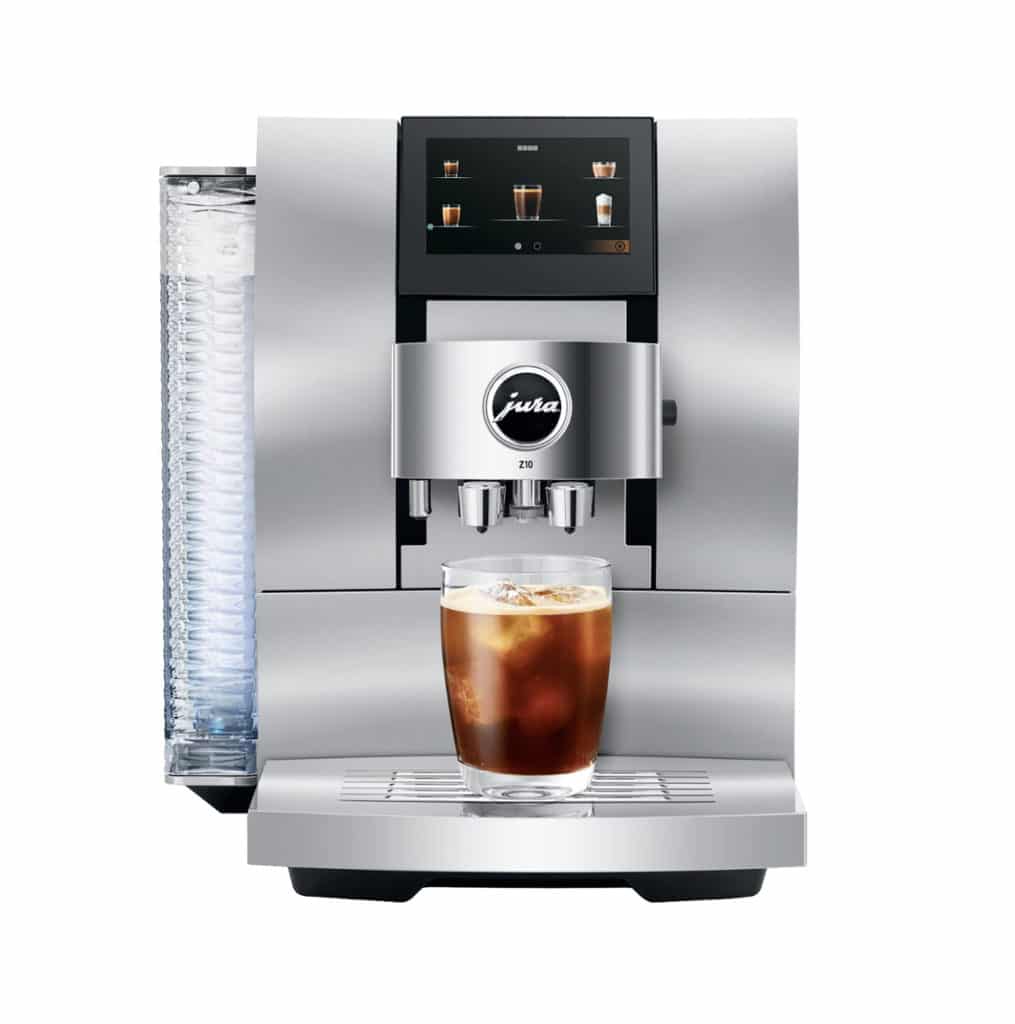 The Jura Z10 coffee machine is a must for any smart home. This top-of-the-range model makes a slew of specialty drinks at the touch of a button, or using a smartphone app. Expect espressos, flat whites, cortados and macchiatos on tap, but additionally, specialty cold brews for all-year round. It features Jura's unique 3D brewing and artificial intelligence technologies, a cold extraction process, and a product recognition grinder that is precise to a fraction of a second. The Z10 has a 2.4L water tank capacity, offers 20 servings from its coffee grinder, and a 15-bar pump pressure. The Jura Operating Experience (J.O.E) app is available on the Play Store and App Store. Price: $3,799. 
Asus Zenbook 17 Fold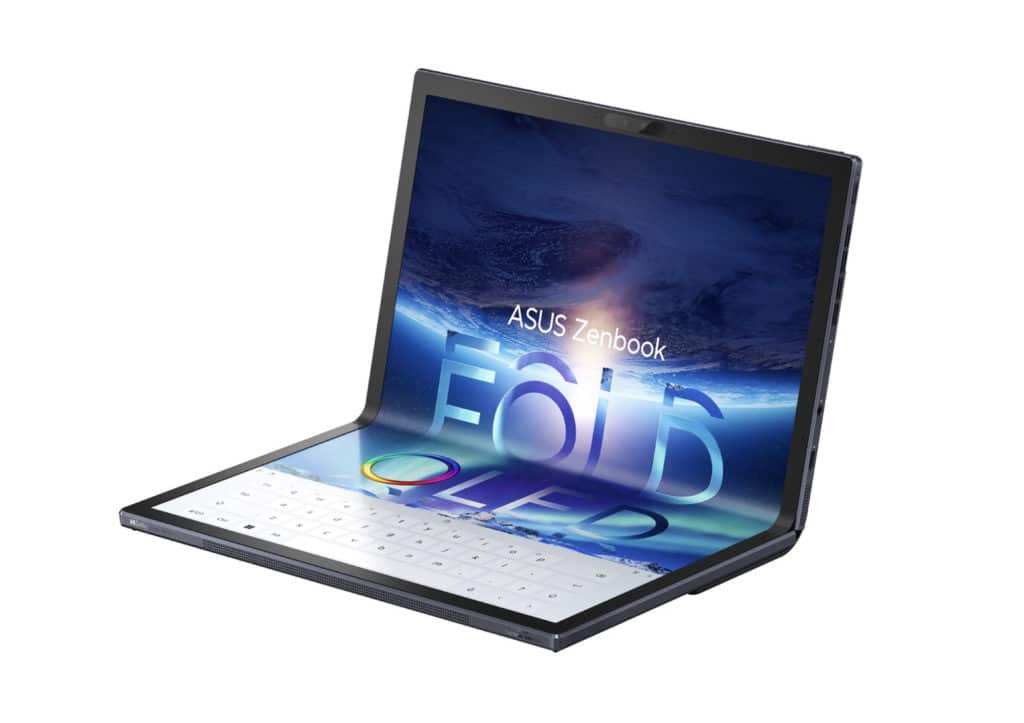 Given the success of foldable smartphones, folding screen laptops were inevitable. Asus has come out with the world's first foldable 17.3-inch OLED laptop with a stepless 180° hinge that weighs 1.5kgs. It folds halfway with a keyboard attachment to transform into a 12.5-inch laptop. The six modes that it can be used are as an on-screen keyboard, PC, laptop, tablet, book, and extend mode. It comes with a Bluetooth ErgoSense keyboard with touchpad, a carry case, and a 65W fast charger. The Zenbook Fold has everything you'd want to Work From Anywhere: Intel Iris Xe graphics, a 2.5K display, Harmon Kardon speakers, a webcam with noise reduction, 16GB of RAM and a whopping 1TB of storage. This is one laptop you want to take on holiday. Price: $3,500. 
LV Tambour Horizon Light Up Connected Watch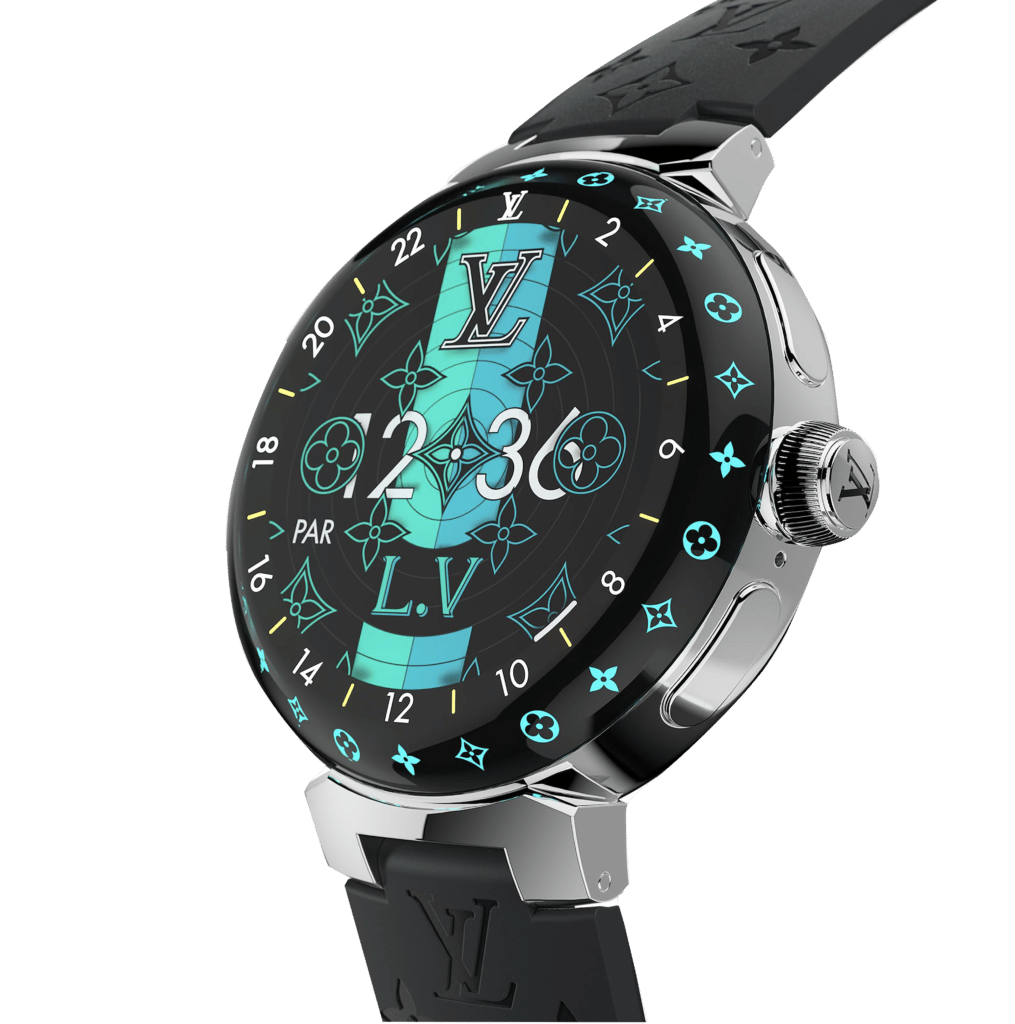 The Tambour Horizon Light Up connected watch by Louis Vuitton draws design inspiration from the original Tambour watch. It has a 1.2-inch AMOLED display with 390×390 resolution in 44mm size. It features 24 LED lights that animate the face like a dancing kaleidoscope, which lights up when the watch is activated. It features a custom operating system that supports swipes and gestures to control daily functions like weather, agenda, heart rate, camera, calls, music, etc. It lets you easily access travel plans, boarding passes, hotel reservations and explore LV's iconic City Guides directly from the watch. It is water-resistant up to 30m and features 1GB of RAM and 8GB of storage. The watch pairs with the LV Connect app available on the Google Play Store, Apple App Store and Huawei App Gallery. Price: $3,405. 
Oura Ring x Gucci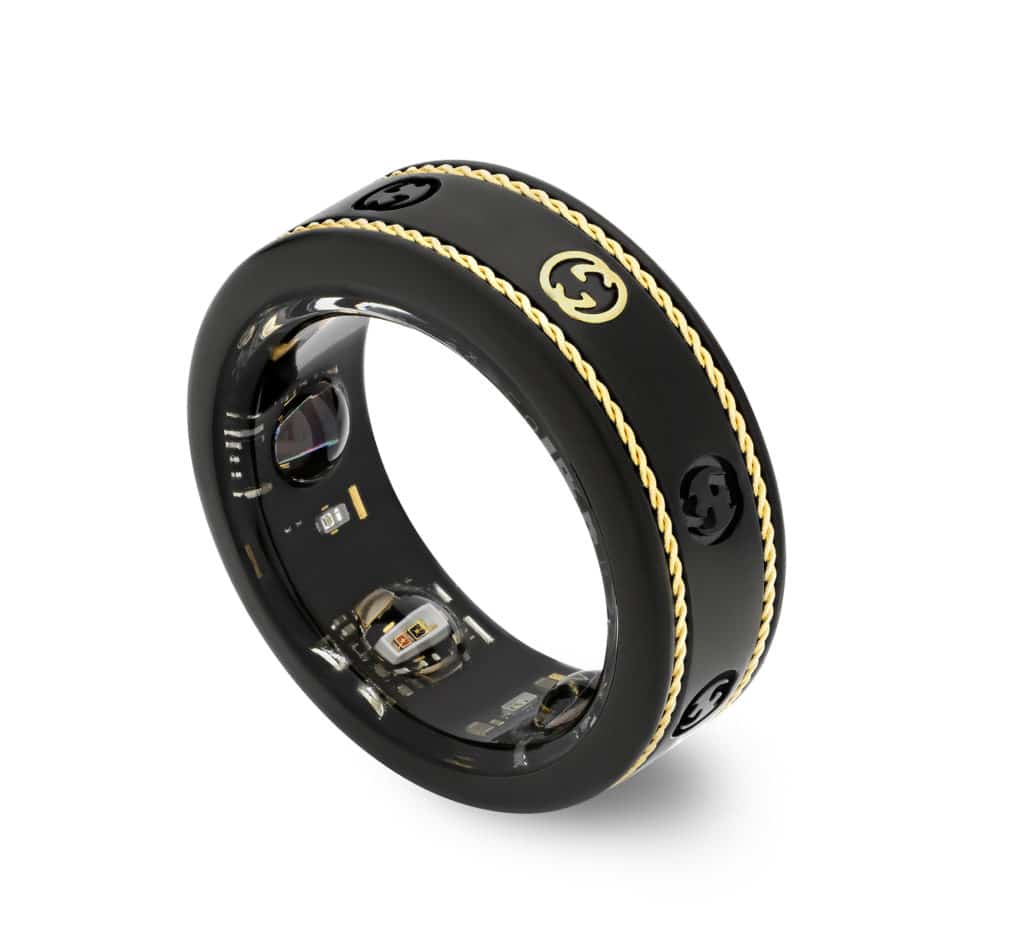 The Gucci x Oura Ring collab is the luxury tech you didn't know you wanted. The highly-rated tracker is equipped with seven sensors and meant to be worn on the index finger for most accurate readings. The Gucci version is available in black with an 18ct gold trim and logo to indicate which side it should be worn. It offers accurate sleep-tracking, heart-rate monitoring, body temperature readings, and evaluation of physical activity. If the look of a smartwatch or fitness tracker never appealed to you, a ring is a more discreet solution, though Gucci takes it to another level. This intelligent piece of jewelry takes a holistic approach to well-being, offering guided audio sessions and videos, sleep analyses and a better understanding of your body's changes due to temperature. Available in various size at Gucci. Price: $950. 
Arlo Skye The Frame Carry-On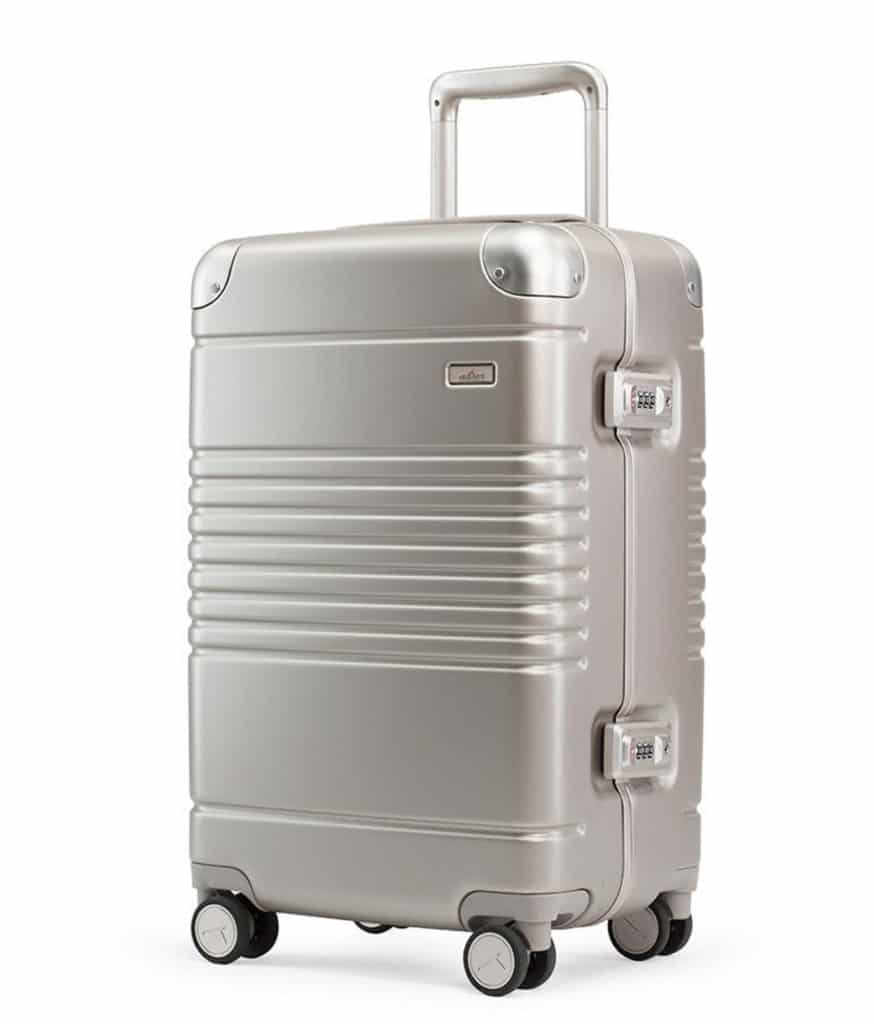 The Frame is a lightweight smart carry-on luggage that features a robust frame and corners made from aluminium and an impact-resistant polycarbonate exterior. What makes it smart is its 10,050mAh large built-in, removable battery to charge laptops, tablets, and smartphones on-the-go. It supports up to 18W fast charging speeds and has both USB-C and USB-A ports. The carry-on has an anti-microbial lining, comes with two shoe bags, one laundry bag, a cotton storage cover, and a full grain leather name tag. Instead of a zipper, it sports two integrated TSA-approved clasp locks that you can set different combination codes on. The Frame is available in navy, champagne, or black. Price: $475. 
DRx Spectralite Faceware Pro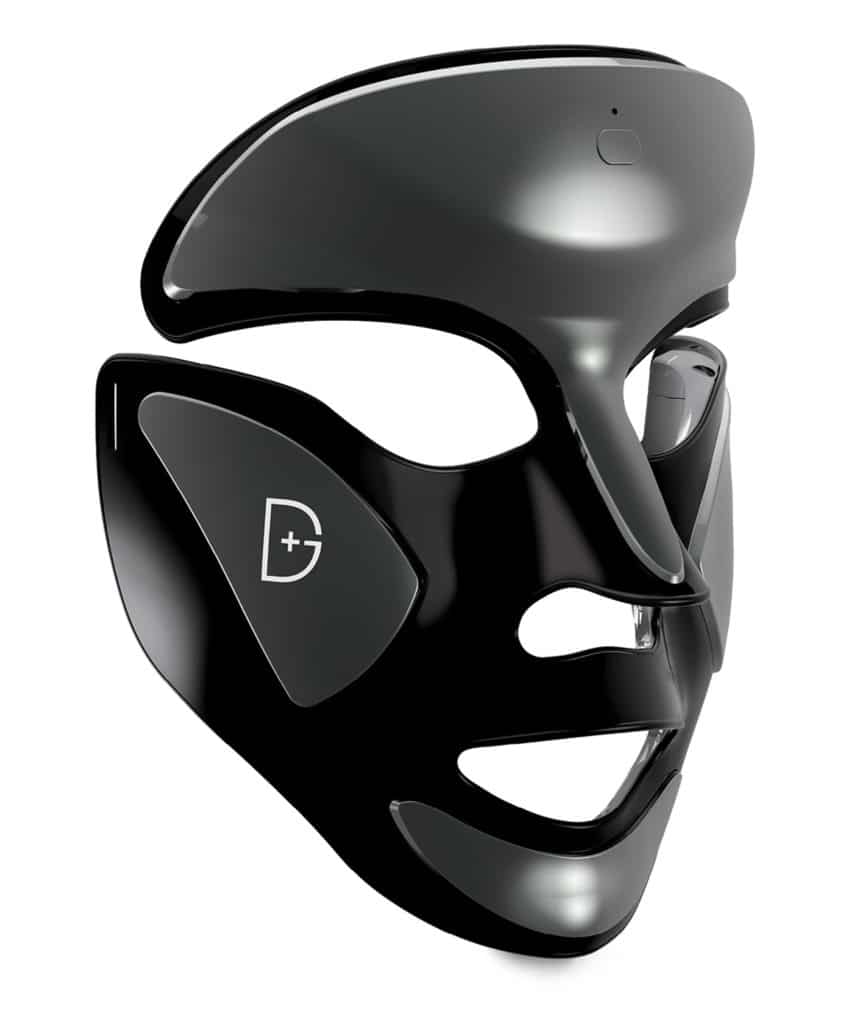 When NASA created a way for plants to grow in outer space using light therapy, it had an accidental effect – it improved the skin of the astronauts. Since then, LED face masks have grown in popularity, regarded as safe by doctors due to the lack of significant side effects. The DRx Spectralite Faceware Pro is an LED mask developed by dermatologist Dr Dennis Gross to firm the skin, smooth lines or wrinkles, reduce the appearance of sunspots, prevent flare-ups, and reduce redness and irritation. It uses a combination of 100 LEDs in red mode and 62 LEDs in blue mode with different treatment settings for a pre-programmed time of three minutes. Price: $435. 
Apple AirPods Pro 2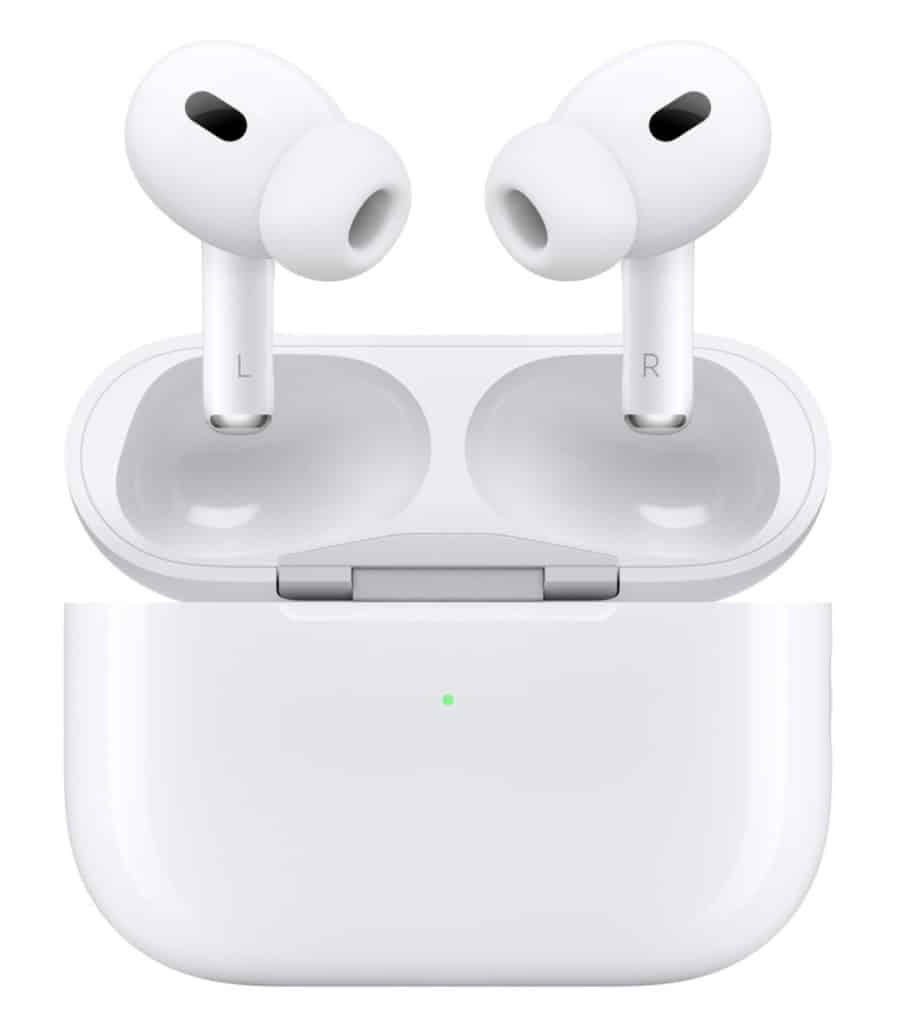 Apple knows how to keep customers happy even with minimal design changes. Despite the updated AirPods Pro 2 looking nearly identical to its predecessor, it is powered by an H2 chip that has better noise cancellation, improved sound quality, and new touch controls for volume. Thanks to its IPX4 rating, it is now sweat-resistant, too. The battery case has a built-in speaker that chimes when connected to a charger, during pairing, placed back in the case or when the battery is low. Improved battery life is six hours or up to 30 with the charging case. It appeals to a wider audience due to four ear tip sizes included. Price: $249. 
Under Armour Flow Velociti Wind 2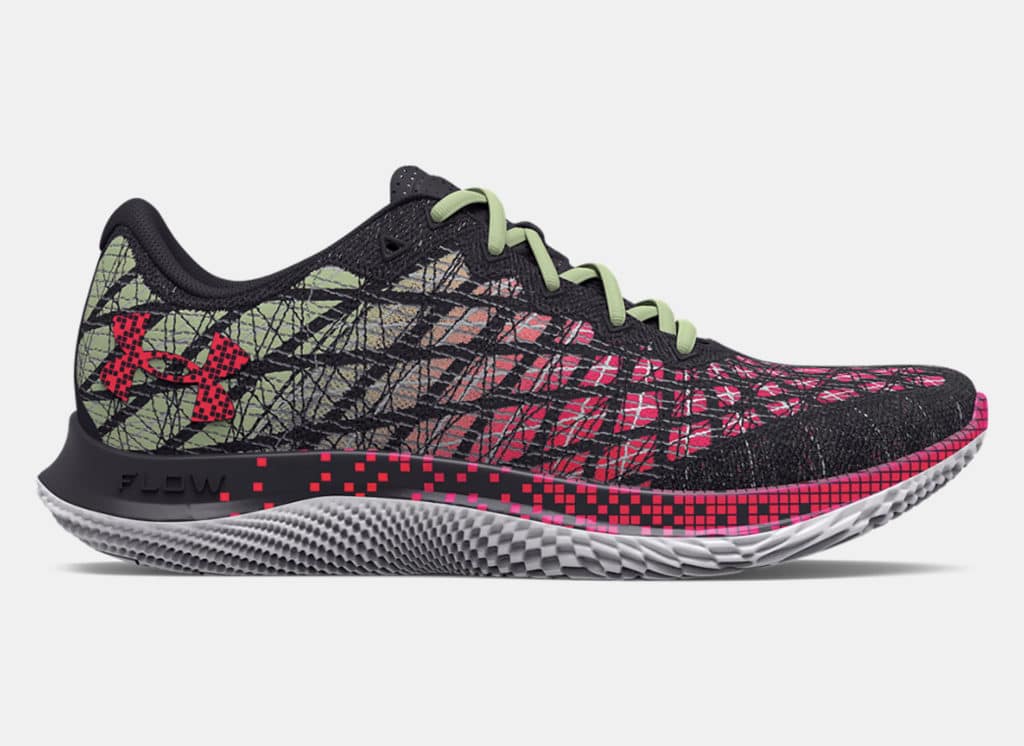 When it comes to connected sneakers, Under Armour is miles ahead of the competition. The Flow Velociti Wind 2 unisex running shoe comes in a jet grey/penta pink shade and has Bluetooth connectivity built in. The sneakers pair with the Map My Run app for Android and iOS and will track and analyse your running metrics to help make you a better runner. It includes real-time coaching to help reduce risk of injury, adaptive training plans, and comprehensive stats. Sync your sneakers, smartwatch, and headphones to stay focused while tracking and measuring your achievements over time. Price: $160.