The pre-owned luxury fashion market is gaining currency in South Africa. We dig out helpful hints for prospective buyers – and resellers – and the trend towards conscientious fashion over conspicuous consumption.
Customers are able to earn a profit when reselling due to the appreciating value of the items. Zahariev uses the example of the Hermès Birkin, costing $2,000 in 1984 rising to $13,200 in 2022.
It does not take a lot of cash to strut stylishly on the streets of South Africa, the continent's second biggest economy.
The pantsula style, inspired by the gardener uniforms worn during the Apartheid, are popular, and so also the lavish skhothane-inspired cultural style from Soweto. For the catwalk down the streets of Sandton, Africa's richest square mile and citadel of consumption, the Chanel handbag or Gucci loafers and sunglasses are always at hand.
Who can tell if they are second-hand? It's the label that counts. Which is why the pre-owned luxury brands market is big and growing in Africa.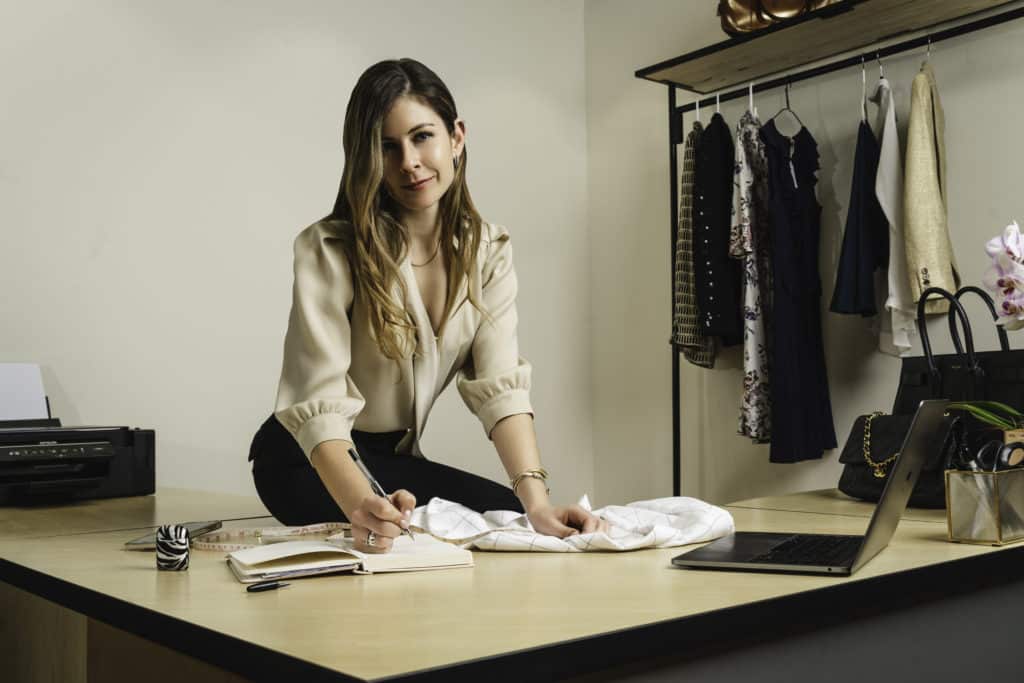 For example, global management consulting firm McKinsey expects the pre-owned luxury watch market to be worth between $29 billion to $32 billion by 2025, growing annually at 8%-10%, unlike the expected growth of 1%-3% for the market for new watches.
"It really is expected and predicted to continue to quite exponentially grow in the next few years," says Katie Pearse, founder of My Desert Rose that sells pre-owned luxury items online based in Cape Town, about the sector.
Michael Zahariev, co-founder of Luxity, a luxury reseller based in Cape Town, notes that over the last decade long-term investments in brands like Rolex have outdone real estate, gold, and even the Dow Jones Industrial Average. In a press release, he says the reasons are price stability motivated by supply and demand.
Inflation from 1955 to 2015 averaged 3.7% annually in the United States. A Chanel Medium Classic Flap Bag purchased in 1955 at $220 would be $1,967 according to this metric, reports BagHunter. Now, it is roughly $8,800 plus tax if you want to buy it brand-new.
Different items appreciate in value in differing levels, but the emergence of the pre-owned luxury market signals a shift in the simplicity of reselling high-end goods, a heightened interest, and opportunities for investors.
Size and shine: The start
The best businesses come about as solutions to problems – as is the case with Luxity, founded by Zahariev and Luke Calitz in 2016. A friend of theirs wanted to sell her pre-owned goods, but was struggling due to safety and authenticity concerns with selling online.
The pair was running a digital agency, and thought they could pivot to being a trusted entity that authenticates goods.
"That's kind of how we started, it was very small. And we started with her 20 items. So that was our initial stock, and then it just really exploded from there," says co-founder Zahariev.
They serve all genders now, but began with handbags and shoes oriented towards women, purely as an e-commerce business. Now, it is an omnichannel boutique with multiple stores, and a new store opening on December 1 on the V&A Waterfront in Cape Town.
Pearse of My Desert Rose is a fashion management graduate of the London College of Fashion. While living in the United Kingdom, Pearse found luxury clothes at the ubiquitous second-hand stores there. When she returned to South Africa, she found this form of fashion shopping almost non-existent.
Pearse originally worried that the luxury market would be a small and niche sector, without the possibility of growing a business sustainably – but was quickly proven wrong. She began My Desert Rose as a side-hustle, immediately blown away by the amount of interest it garnered.
"There's huge wealth in South Africa, if I'm honest. I keep getting surprised with how much people are happy to spend in South Africa. As soon as I realized that there was a big market for this, I just ran with it."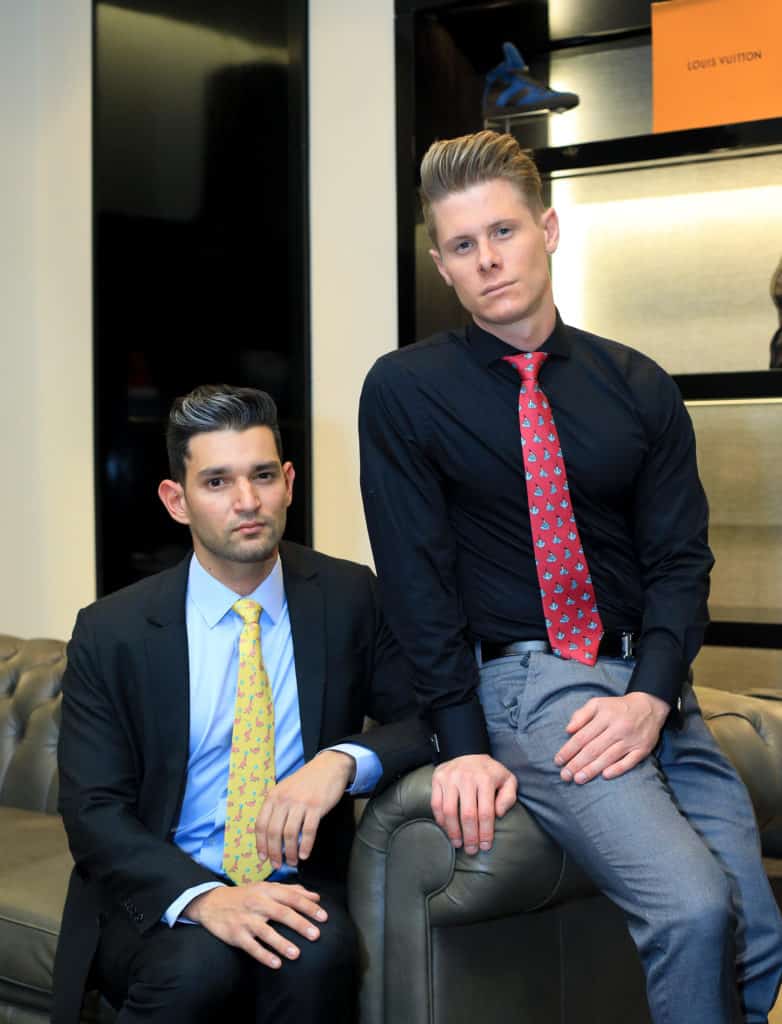 Pearse learned how to do product photography, website building, graphic design and everything else required. She has one full-time assistant, and recently hired a product photographer.
"I really believe as an owner of a business or as a manager of any sort, if you can know and understand how to do every job, then you can bring the best people in and teach the right people and expand correctly."
She believes starting small enabled her to offer what she tentatively poses as the lowest commission in South Africa, 35% or a minimum of R500 ($29) per order.
Buying in when staying at home
The lipstick index is an economic indicator created by Leonard Lauder, Chairman Emeritus of the board of fashion house Estée Lauder, describing the increased sales of cosmetics during the early 2000s recession.
Lauder asserted that increase of cosmetics sales tend to be inversely correlated to economic health. The theory is that people buy 'less' expensive items in lieu of bigger purchases in times of economic difficulty. This can be applied to Covid-19 where wealthy people didn't travel or dine out, and tended to acquire things online.
Pearse says it's difficult to buy international luxury brands in South Africa new. Brands like Louis Vuitton, Giorgio Armani, Gucci, Prada, Versace Collection, Hermès, Burberry, Dolce & Gabbana, and Cartier are found in South Africa, but only in Cape Town and Johannesburg. Covid-19 travel restrictions limited what people could do, she says.
"The cost to fly is still absolutely exorbitant, so I feel people are still not traveling as much as they would. So they're not able to go on their yearly holiday to Europe to go and buy Chanel."
She explains that when luxury items are bought second-hand in South Africa, the value is increased, because the demand increases when people cannot buy brand new.
There's been a growth in the pre-loved market, with a change in mindset and understanding of what the market actually is, Pearse explains. She had clients approach her with the sentiment that they didn't know reselling quality items was a possibility.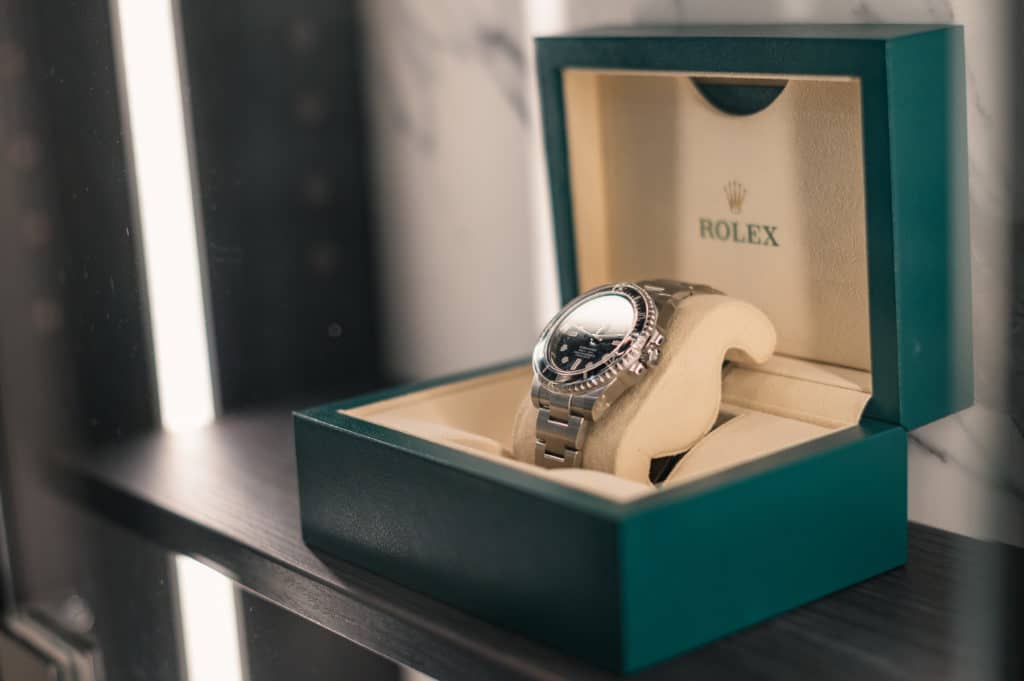 "The whole mindset shift happened because people were exposed to it during lockdown."
She says it creates a circularity, buying an item like a Chanel handbag, then reselling a year later, and buying something else – effectively rotating their closest.
"During the initial stages of the pandemic, for instance, production ground to a halt which meant that there were even fewer watches on the market, thereby increasing their allure. Now, with the Russia-Ukraine crisis affecting the prices and availability of precious metals used in the creation of these timepieces, this is pushing their value up even further. That said, investment is a long-term game so whatever is happening now shouldn't be a concern," shares Zahariev in a press release.
Zahariev aptly notes that there are changes during the stages of the pandemic. In summary he says a lot of wealthy people were not as affected as other people. With refunded holidays, unable to go to restaurants and have luxury experiences, and an excess cash flow, they began to shop online.
"So that drove a lot of them naturally to pre-owned luxury, because it was the only luxury they could get, because with regular luxury you can't really shop online," he explains.
He notes that because of the pandemic, people were also open to new ideas.
"And I think even people who wouldn't typically do luxury goods, they didn't really sway that way – they're like, 'well, this is all I can do'. So they started also going into luxury goods."
This strengthened the market, he says, and with pandemic restrictions lifted, luxury brands, along with the pre-loved sector, now continue to grow.
Trends and hidden gems
What sells the most on Luxity? Louis Vuitton, a staple luxury brand in South Africa, according to Zahariev. Gucci follows closely, with both brands making up a third of searches on their website. He says Chanel is also loved in South Africa.
"So I think part of the reason that brand holds its value really highly is because there's so much demand for it but zero supply, so people are willing to pay just to get access to it on the second-hand market."
The most notable item Luxity sold in terms of price was a Birkin bag by Hermès, sold in eight minutes for R280,000 ($16,000).
While personally Zahariev gravitates towards Gucci for its fun, millennial vibe, he has some pointers for potential investment items. Rather than go for the expensive bags above R100,000 ($5,700), he suggests pieces that are cheaper and more accessible, and in terms of value – grow much faster.
Five years ago, a Louis Vuitton favorite bought for around R10,000 ($570) will sell for double that price now. And using a payment plan, over three months, the item becomes even more accessible, Zahariev explains. When customers want to resell, they will get their money back – even after the fees charged by Luxity.
Customers are able to earn a profit when reselling due to the appreciating value of the items. Zahariev uses the example of the Hermès Birkin, costing $2,000 in 1984 rising to $13,200 in 2022.
"So I think that there are a lot of hidden gems, and the things to look out for in terms of that are bags that are very popular and possibly discontinued," Zahariev muses.
Pearse echoes Zahariev in that Louis Vuitton is a favorite. Sometimes, she'll list a trendy Louis Vuitton handbag and it'll sell in under three hours. Hermès scarves do relatively well, as well as Gucci belts and accessories, and Chanel. Dolce & Gabbana is also gaining traction, she adds.
Pearse is personally a fan of Yves Saint Laurent, and her favorite shoe brand is Monolo Blahnik. She loves it when vintage items come through, as an insight into previous trends.
"My fashion and style is quite classic. So, definitely love the unique Chanel. I was very excited when we received the Hermès Constance bag, because those are out of production."
It's rare to get your hands on one, she says, especially in South Africa. They still retain their value, regardless of their condition, because they are discontinued.
The most expensive single item My Desert Rose has sold yet is a Dolce & Gabbana bag, at R17,000 ($980). They've also had baskets of multiple goods, sold for upwards of R28,000 ($1,600).
Conspicuous consumption or circular economy?
The Theory of the Leisure Class by Thorstein Veblen critiques what he terms "conspicuous consumption" where someone buys luxuries to show off their social status, something Veblen associates with consumerism, an impediment to economic progress.
As working class people feel marginalized, Veblen says they attempt to improve their social standing by how many products they can buy, often overpriced. This is the theory of trickle-down fashion, where he argues that fashion starts with the leisure class.
Conspicuous consumption has a number of qualities, namely excessive quantity, quality, and then scarcity of the garment as well as possession of the most up-to-date clothing.
Zahariev says that the status quo cannot be changed without having the buy-in from people who buy into the status quo.
"So, this is a way to kind of bridge the gap between sustainability and consumerism, to show people that, 'hey, you can do things a bit differently, and they make you feel just as good'. And slowly people will change their behavior."
He uses the example of recycling – people didn't change overnight into splitting all their waste into different bins – and in this case, selling pre-owned luxury is just the first step. By rebranding pre-owned into something that wealthy people will actually buy, that is beginning to make a difference he says, with that one item not going into a landfill.
He adds that rebranding pre-owned luxury removes the stigma for not just the wealthy, but everyone else, so they can also buy items.
Pearse says that any business, whether it's fast or slow fashion, is going to have an environmentally detrimental effect. From the beginning, she knew the business would be branded as sustainable circular fashion; reducing environmental impacts by extending their life span and reducing their water use as a result, and stopping items from ending up in landfills.
She says companies promote the selling of pre-loved goods as environmentally beneficial, but it doesn't negate that it's a business which has environmental consequences, when everything is shipped and therefore does contribute to carbon emissions.
The first initiative for My Desert Rose is partnering with a Cape Town-based NGO, Spekboom for Climate, planting spekboom for every purchase. Many businesses plant a tree, but Pearse wanted to do something different, and start in her back garden. Spekbom has a higher rate of absorption of carbon than the average tree, and is water-wise. The NGO works with local communities, planting in underserved communities to green the areas.
Another initiative they do annually with the soup kitchen 'Ladles of Love' in Cape Town is a pop-up Street Store, where unhoused people can enjoy the dignity of 'shopping' for clean, well-kept clothes free of charge, with volunteer 'sales assistants' to help people choose. They then get a hot meal on their way out. Pearse got the idea after clients wanted to sell high-end but not luxury clothes, and rather than just donate them, she wanted to go the extra mile.
Some argue fashion trickles down from the wealthy, but in South Africa, there's a mix of imported styles and fashion established from the working class, trickling up.
Something young South Africans amply have – across price brackets – is style.