Classic cars are an investment class of their own with rising value. And there's always an emotional story attached to them, as these entrepreneurial South African auto-enthusiasts attest.
By Ross Holland
NESTLED ON A busy road in the Bryanston suburb of Sandton – Africa's richest square mile – in South Africa, is a car showroom with a difference. It's like an open vault with vintage gems.
Collectible cars are perfectly lined up in a befitting interior that is both retro and rustic, and with brick and metal and soft lighting. On the walls are automobile memorabilia and one can hear the occasional rumbling of an old car being revved up somewhere in the back. It takes a while to view and process the spectacle of beauties on display here, and the spurt of color and eye-popping metal of the American and European classics, muscle cars, sports cars and iconic names like Camaro, Mustang and Pontiac.
Kevin Derrick, the Founder of Creative Rides, is, needless to say, a car fanatic. So is the entire team, he says. "I've built up a collection of motor cars since my twenties," he begins.
"Big collectors come to us with their collections to sell on their behalf…and quite often, collectors like to remain anonymous."
Classic cars are an appreciating asset class and investment. But often, classic and collectible isn't the same thing.
"A Ford Fairmont GT that came from Australia was put together in South Africa and they made around 2,000 of them…the result is that they carry a certain amount of value…," says Derrick.
Automobile manufacturers also build cars that are special, limited edition models.
"Fiat does an Abarth, Mini does a specific Mini…now that means around the world, there may only be 30 of them, which means they become sought-after, which means they're collectibles."
Certain restorations are also difficult to do if you don't have the specific knowledge for them. "To have a Ferrari refurbished, you need to be going to an agent that is Ferrari-approved, otherwise you do a restoration that's viewed as a backyard project," says Derrick. "It wouldn't carry value, even if you're good at doing it."
Derrick reflects back on his youth and the special stories he grew up with that always involved an object on wheels, such as "the guy across the street from him who had this great car" or the Beetle someone's grandmother used to drive or even the Kombi that was used on holidays.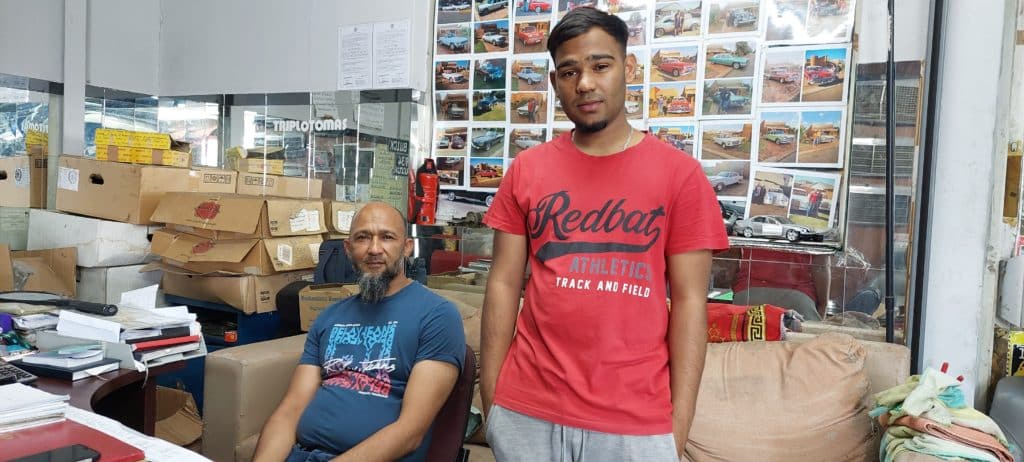 "There's always an emotional story attached to cars," he says.
It's a sentiment shared by Abdul Gani Carim and his wife, Zaheera Ebrahim Carim, who run a classic car salvage and restoration business called A&Z Classic Cars & Spares in Vereeniging, an important industrial and manufacturing hub in the south of Gauteng in South Africa.
Their space is a hub of metal and activity featuring disemboweled vehicles: car doors and windows taken apart and packed on shelves, engines and transmission components organized and arranged according to the date received and car shells parked out in the front.
Their speciality? Older models, full restorations and restomods (classic cars that have been restored, but modified with modern parts and technology).
Zaheera doubles as the receptionist and salesperson, following up on leads, and is the first point of contact for prospective clients. She has a knack for negotiating and her husband calls her "the brain of the operation".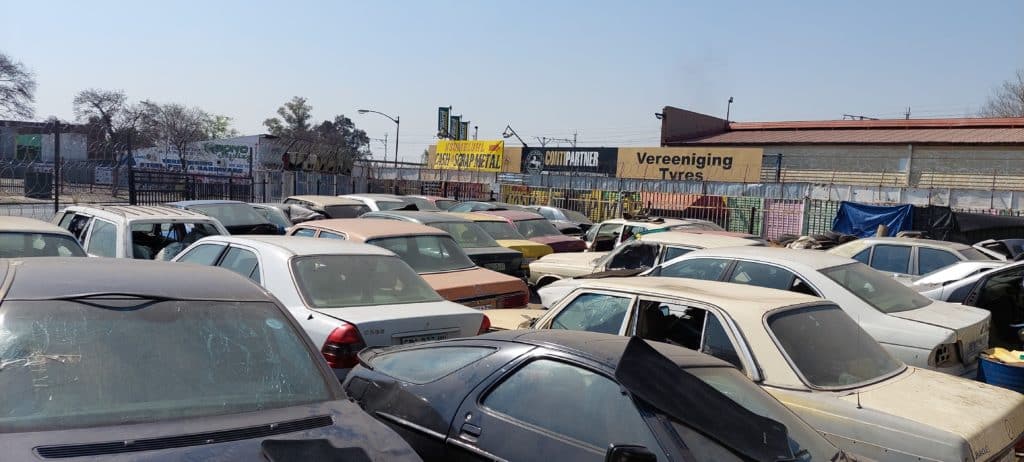 Carim describes the humble beginnings of the family business, which started with Mercedes-Benz spare parts. The couple soon realized the yard was getting smaller and decided to open a shop.
Before they knew it, they had 50 vehicles in their inventory. "Some people laugh, they can't believe we buy a complete car and see the value
is in parts and in not selling it fully," says Carim, whose hallmark is sourcing rare cars.
"Sometimes, these cars find us…people will mention on social media that they have this rare vehicle, left-hand drive, only one in South Africa and we end up going there and buying it."
A growing but rather controversial trend is electric conversions of classic cars.
Fédération Internationale des Véhicules Anciens (FIVA), the worldwide federative association of historic automobile clubs, states on its website: "Conversion of historic vehicles from their original internal combustion engines to electric power doesn't comply with the FIVA definition of a historic vehicle, nor does it support the goal of preserving historic vehicles and their related culture."
Carim says he hasn't done the electric conversion of a classic car yet but is looking forward to the opportunity and experience.
Vereeniging is known for its scrapyards and metal processing plants catering to car restoration businesses. Cars that can't be salvaged are despatched to the scrapyards where they are compacted, weighed and sent to a processing facility to be re-purposed.
"You don't get a lot for scrap, you get about R1,000 ($58)," offers the couple's eldest son Abu. Carim adds that he used to collect some of the vehicles he restored but has now lost interest; it's more about the money now and everything being available to be sold at the right price.
"I have a personal motto, I buy the car for myself but there must be another 10 guys out there in the world like me who likes these kind of cars, [then] there will always be a buyer for it."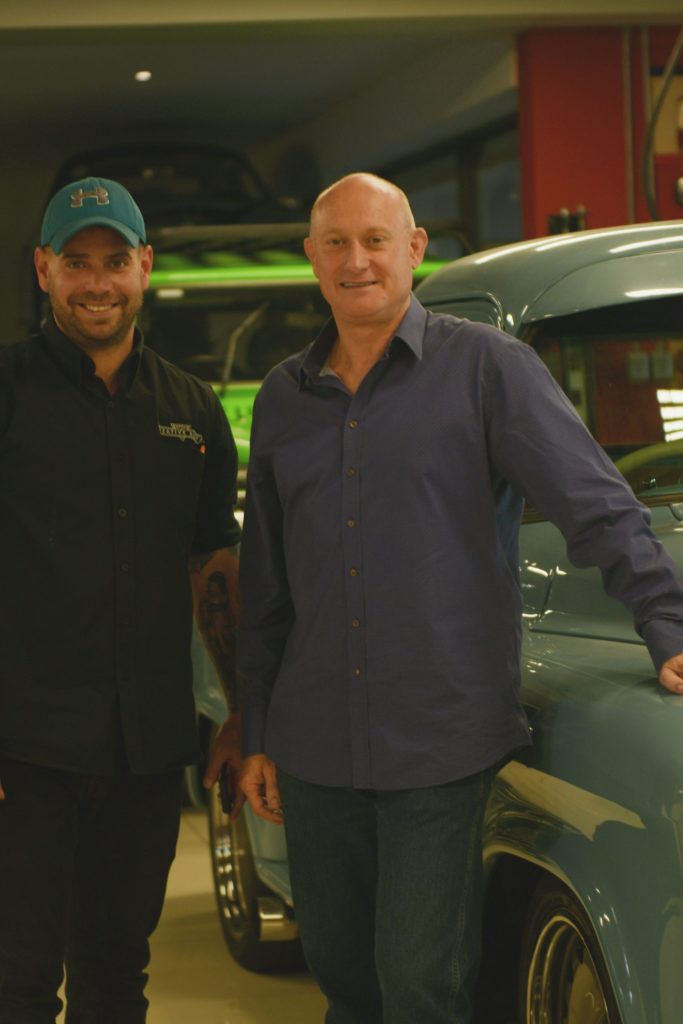 His father was a classic car dealer too and interested in the same sort of vehicles he deals with.
Now, he wants to pass on the business to his son Abu who already sees himself as quite the entrepreneur. The young man owns a 1988 Toyota Crown saloon that he acquired, repaired and modified with cash he sourced himself. He mentions that he bought his first car shell for around R3,000 ($176) and "flipped it" for around R16,000 ($938).
His parents remain hopeful about what's to come and believe the next generation will bring about change. But from one generation to another, the older the cars are, the better.