How do you forgive a man who has killed all your loved ones? Rwanda's reconciliation efforts have seen survivors and perpetrators of the 1994 genocide against the tutsi living next to each other, healing and transforming. FORBES AFRICA travels to Bugesera to capture one such moving tale.
BY TESI KAVEN
Photos by Ridhima Shukla
IT'S ONE THING TO FORGIVE a person who has committed a crime against you, and quite another to reconcile, live next to and even cultivate a strong friendship with the person, especially when he has horrifically claimed the lives of your entire family.
This scenario is not strange in Rwanda, a country once torn apart by the 1994 genocide against the Tutsi, when more than a million people lost their lives. This year, in April, Rwanda marked the 27th anniversary of the genocide, and reconciliation, though unfathomable at one point, has become a concept the country has become known for. On the outskirts of the capital city of Kigali, approximately a two-hour drive away, is a village with a rich history, one that's not easily given away by the serene and beautiful surrounds.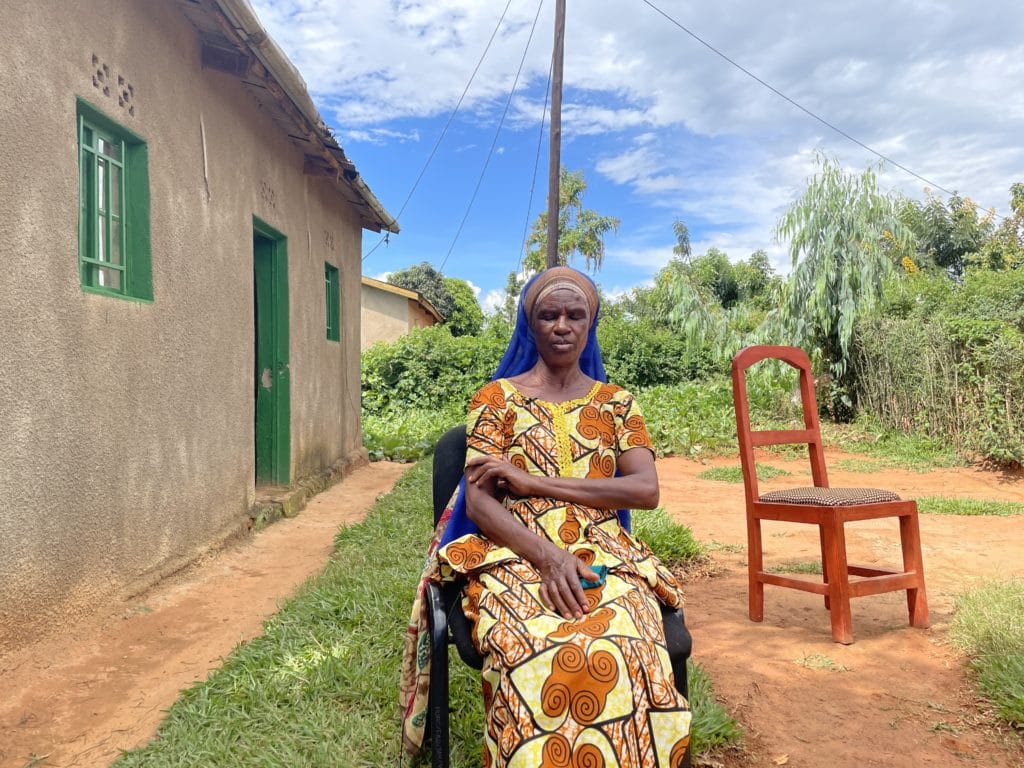 Someone we thought was a friend offered to help us, but instead, he delivered my husband and children to the killers. – Maria Izagiriza
In what almost looks like a gated community, 110 houses stand at the Rweru Reconciliation Village in Bugesera District. To foster the concept of reconciliation, perpetrators and survivors of the genocide live next to each other. In this village, we meet Maria Izagiriza and Philbert Ntezirizaza.
Targeted attacks against the Tutsi community had begun long before the 1994 genocide, resulting in mass killings and forced relocations. Among the many affected, was 63-year-old Izagiriza, who lost some of her siblings in killings in 1973 and later, her first husband.
Widowed at a young age, she later remarried and moved from her birthplace to Bugesera district, where she gave birth to four children. News of the death of the then Rwandan president, Juvénal Habyarimana, was delivered to Izagiriza by a neighbor on that fateful morning of April 7, 1994. She remembers it all as if it was yesterday.
"My neighbor informed me that the president had died the night before and went on to say that my people were responsible for his death," Izagiriza tells FORBES AFRICA. "My neighbor said my people and I would pay dearly for what we had done."
Indeed, nothing could have prepared Izagiriza, her family and millions of other Rwandans for the atrocities that took place over the next 100 days, following the death of Habyarimana. The militia descended on Izagiriza's home that morning, killing all her livestock, burning down her house and beating her husband to a pulp, leaving him for dead. The children were miraculously spared.
She managed to escape through a hole she had created in the mud wall of her kitchen. When night fell, she returned to her compound to get her husband and children.
"Though breathing, my husband was so badly wounded and bleeding from all parts of his body," she says, pausing to wipe the tears streaming down her tired face.
"The children were scared stiff but unharmed." With the help of her children, Izagiriza somehow managed to drag her injured husband to a hiding place where she felt they would all be safe. This would, however, be the last time she would see her husband and children alive.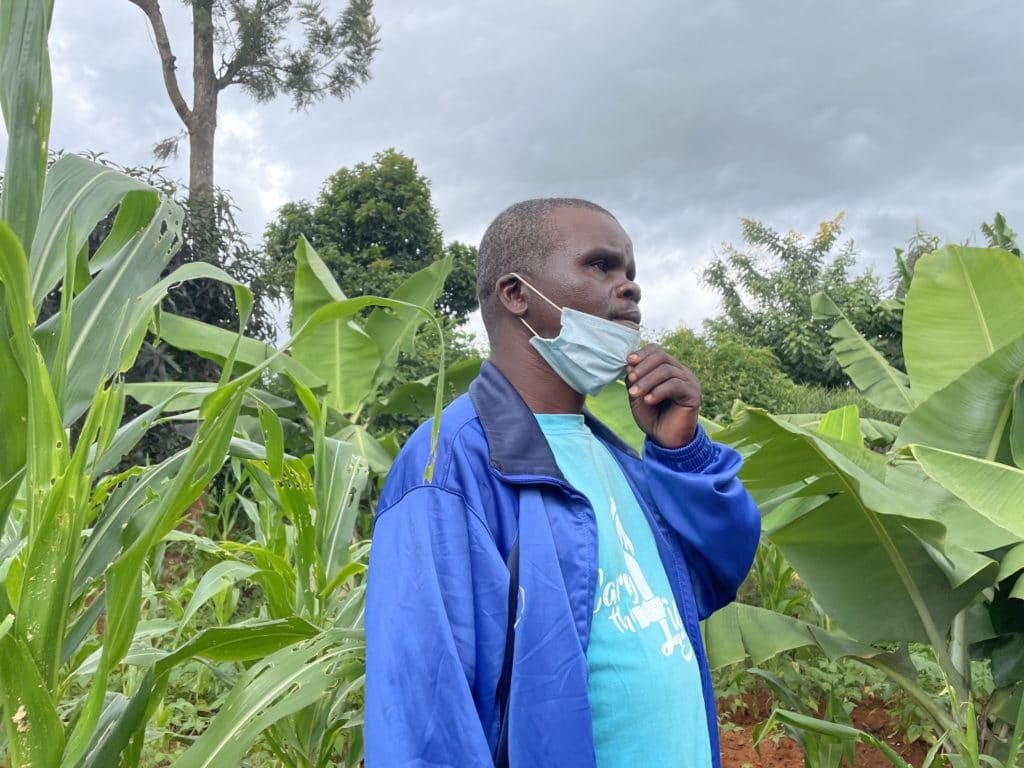 "Someone we thought was a friend offered to help us, but instead, he delivered my husband and children to the killers. Again, I managed to escape, but this time, with my four-month-old baby strapped to my back. That was the last time I saw my family alive."
Izagiriza's family was led to a barricade where a group of young, blood-thirsty men were killing people. Among them that day was Ntezirizaza. He was only 18 years old at the time. Hatred for the Tutsi people, he says, was planted in him when he was still very young.
"In 1994, I was a teenager, my body full of youthful vigor and my mind filled with a terrible ideology, fed to me since I was in elementary school," Ntezirizaza tells FORBES AFRICA. "Our mindset at that time was more lethal than the machetes we carried."
Asked what happened to Izagiriza's family, Ntezirizaza pauses, then, with a low voice and distant gaze, says: "We hacked her husband and eldest son to death and threw the remaining two children in a deep pit, alive. We knew they wouldn't survive."
A while after the genocide, Ntezirizaza was sentenced to 12 years in prison, after confessing to his crimes. It was while in prison that he met with members of Prison Fellowship Rwanda (PFR), an NGO that sought to unite and reconcile Rwandans.
"PFR helped us see how deadly the beliefs and ideologies we harbored were and the importance of seeking forgiveness from those we hurt," he says.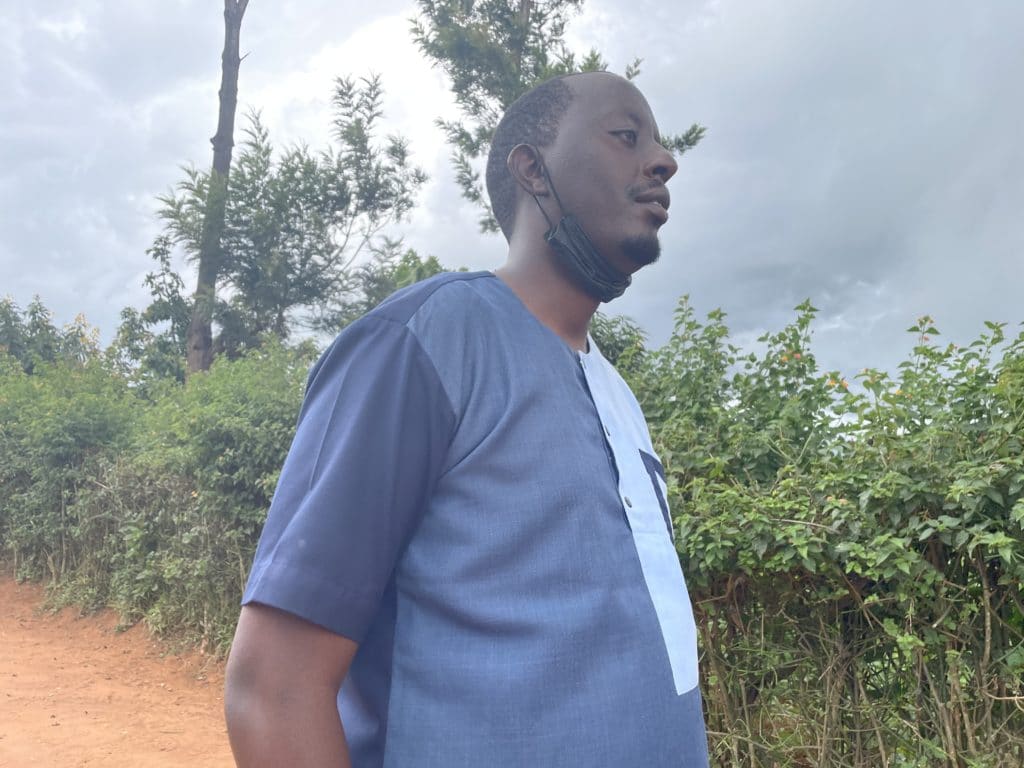 We have built nine reconciliation villages across the country, and they stand not only as a monument of Rwanda's history but also as an example to future generations that unity and reconciliation can be achieved. – David Nsoro, the communication officer at Prison Fellowship Rwanda
In 2003, six years into his sentence, Rwanda's President Paul Kagame pardoned prisoners who had admitted to their crimes. Though free, guilt kept gnawing on Ntezirizaza's conscience.
"I felt like I had been released from one prison and walked straight into another. I had no peace, no rest." Izagiriza, who had managed to escape to Burundi with her infant daughter, was now back in Rwanda, trying to pick up the pieces of what was left of her life.
News had reached her while in Burundi that her family was no more, and she battled depression and suicidal thoughts. Just like Ntezirizaza, she met members of PFR, who at the time were building the Rweru Reconciliation Village, to help settle survivors whose property was destroyed and perpetrators who were coming out of prison but with nowhere to call home. Volunteers and pastors from the NGO counseled Izagiriza, helping her to come to terms with what had happened.
"The PFR team helped me realize that forgiving and letting go was for my benefit. Mentally, they prepared me to meet and forgive Philbert," she says. "But I must admit, it wasn't easy."
As a sign of remorse for his actions, Ntezirizaza would work on Izagiriza's farm under the cover of darkness. "I would prepare the farm for planting on one night, then plant the seeds the following night and water them the night after. I wanted to do what the children or husband I killed would have done had they been alive," he says.
Eventually, the two had a sit-down session and he narrated all that befell her family and asked to be forgiven. At present, the two are genuine friends. Izagiriza asked Ntezirizaza to be her daughter's godfather at her baptism. When her daughter got married and walked down the aisle, he was there to witness it all.
The story of Izagiriza and Ntezirizaza may just be one story but it mirrors the experiences of many in the tiny East African hill country.
It is echoed by countless other survivors of the 1994 genocide against the Tutsi who have chosen the path of unity and reconciliation, however difficult it has been.
David Nsoro, the communication officer at PFR, says that seeing the survivors and perpetrators living together in harmony at the reconciliation villages is a huge milestone.
"We have built nine reconciliation villages across the country, and they stand not only as a monument of Rwanda's history but also as an example to future generations that unity and reconciliation can be achieved," Nsoro tells FORBES AFRICA. In his address to the nation on the 27th commemoration of the genocide against the Tutsi, Kagame emphasized on the transformation that had taken place not just in the country, but more in the hearts and minds of Rwandans.
Said Kagame: "The immensity of what has been achieved is almost miraculous. The results are attested to by Rwandans, and indeed indisputable. But the intangible transformation which has taken place in the hearts and minds of our people is even more important."