Move over Lagos and Cape Town. It's Durban's turn to dazzle the continent's fashion fraternity.
DURBAN, IN THE KwaZulu-Natal (KZN) province of South Africa, is known for many things – the sun, the sea and the food, but certainly not for its fashion. But that landscape seems to be changing now, and the coastal town seems to be making a splash on fashion runways.
Notwithstanding that the four-day Durban Fashion Fair is becoming an item on the country's annual social itinerary, the city's small but growing fashion industry is getting a fresh makeover. The South African Sports Confederation and Olympic Committee has also now found a team in Durban to design athletic apparel for the upcoming Tokyo Olympics (if it happens as planned).
"I think at the moment [Durban is] also [in] the fashion race and we're also getting there in terms of other parts of the country with a bigger fashion scene," says model Khwezi Ngwenya Ntombela. "The programs here are helping our designers-intraining get better and step up their game, so each crop gets better with each year. So, as the fashion changes, they change along with it and enhance their skills, which will eventually make Durban a fashion capital."
Ntombela has been modeling since 2006, and is now the owner of Mold Models, a school training young aspirants to sashay down the ramp.
"I love the idea of training, teaching and transferring my knowledge. Even when I watch a [fashion] show, I enjoy watching models who know what they are doing and are confident, and knowing that I [had] a part [to play] in that…"she gushes.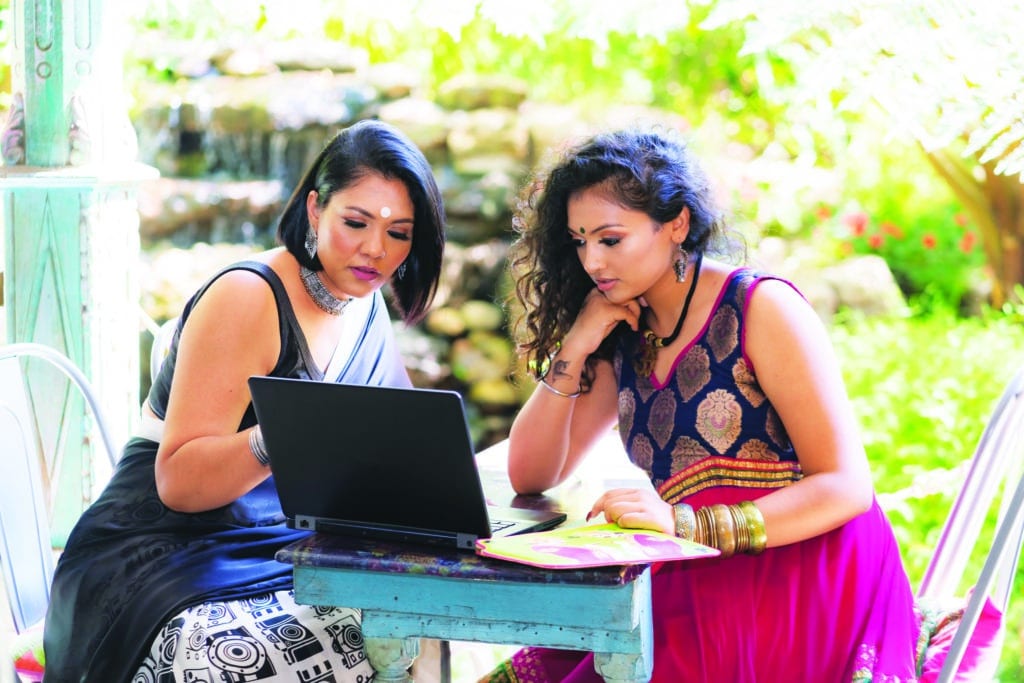 Mother and daughter, Swastika Maney and Sanyukta Singh, both designers and joint owners of House of S and S the Label in KZN, have been in the business long enough to agree. We meet them at a café in Pietermaritzburg in KZN, where they are seated, dressed in blue and red and with a pink handbag perched on the table.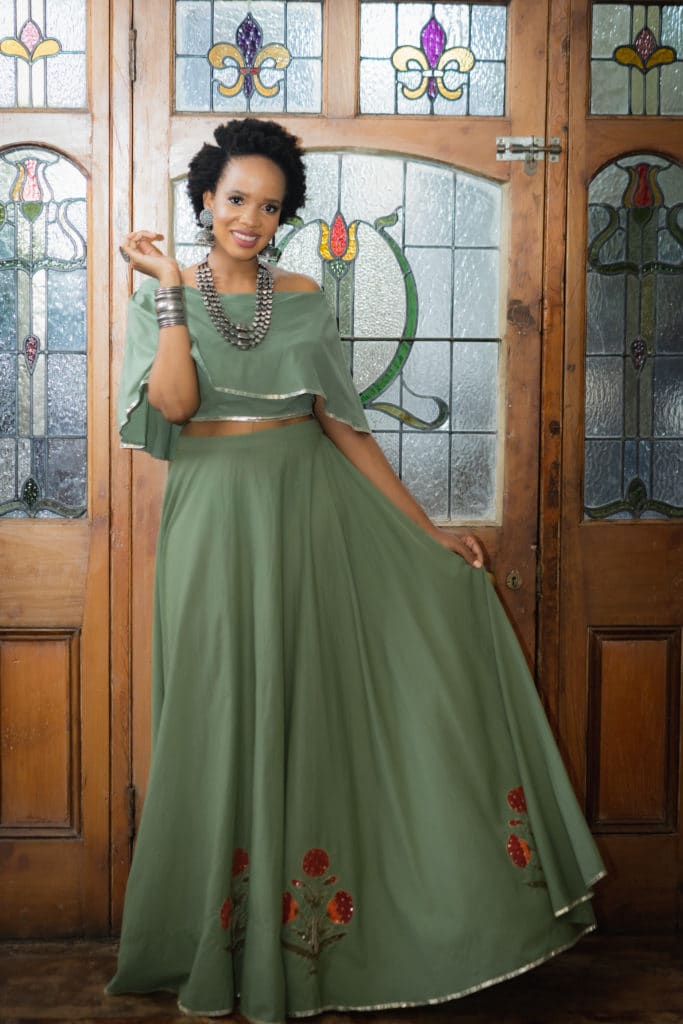 The cheerful colors belong to the world they come from – the world of design and dress-making. At their boutique, they curate and retail Indo-Western clothing with pieces imported from India, as Maney explains: "Every piece has been personally selected by me on my travels to India; the textures, colors and styles have all been chosen to make sure I am catering to the taste of all my clients."
Since its inception in 2011, the brands have grown and the duo say they have styled the likes of South African celebrities such as Shashi Naidoo and Carishma Basday.
"I initially started out with 10 pieces on a table in my living room and here we are, 10 years later, in our boutique in Durban selling to clients in-store and shipping to the rest of the world," adds Maney.
Having initially begun as House of S, and catering to a mature, more conservative demographic, the brand has since expanded its offerings. S the Label, which Singh has been working on since the age of 17, has its own youthful stamp. Prior to the pandemic, the pair had begun to export their clothes across Africa and have since resumed this with the easing of the lockdown.
Now at the cusp of launching their own designs and label, they have no intention of slowing down. No stranger to the fashion business, Durban-based Neil Ramautar has also styled celebrities and the well-heeled in the city.
"When I was younger, my biggest fear was being homeless. I did not have a good childhood and I knew I had to do something… This career happened by accident and I took it and ran with it and here we are today," says Ramautar, who rose from a "promotional spray boy" for a beauty brand to star stylist. Having done makeup for the likes of names such as Khanyi Mbau and Kajal Bagwandeen locally, he attests to also having made up international singer Miguel and Bollywood star, Bipasha Basu.
When discussing the fashion scene in Durban, he believes it is the blended culture that makes it unique. "We are happy being in our little world here. We're not really concerned about the rest of the country, but the rest of the country doesn't have anything on our culture down here, we have our own little fashion world," he reflects.
With a number of projects in the pipeline, a makeup line to his name and a waiting list that could stretch from one end of the Durban coastline to the other, Ramautar is clearly in vogue. Also a part of the Durban fashion industry is Shezaad Ally, in demand for his slick bridal shoots and fashion photography.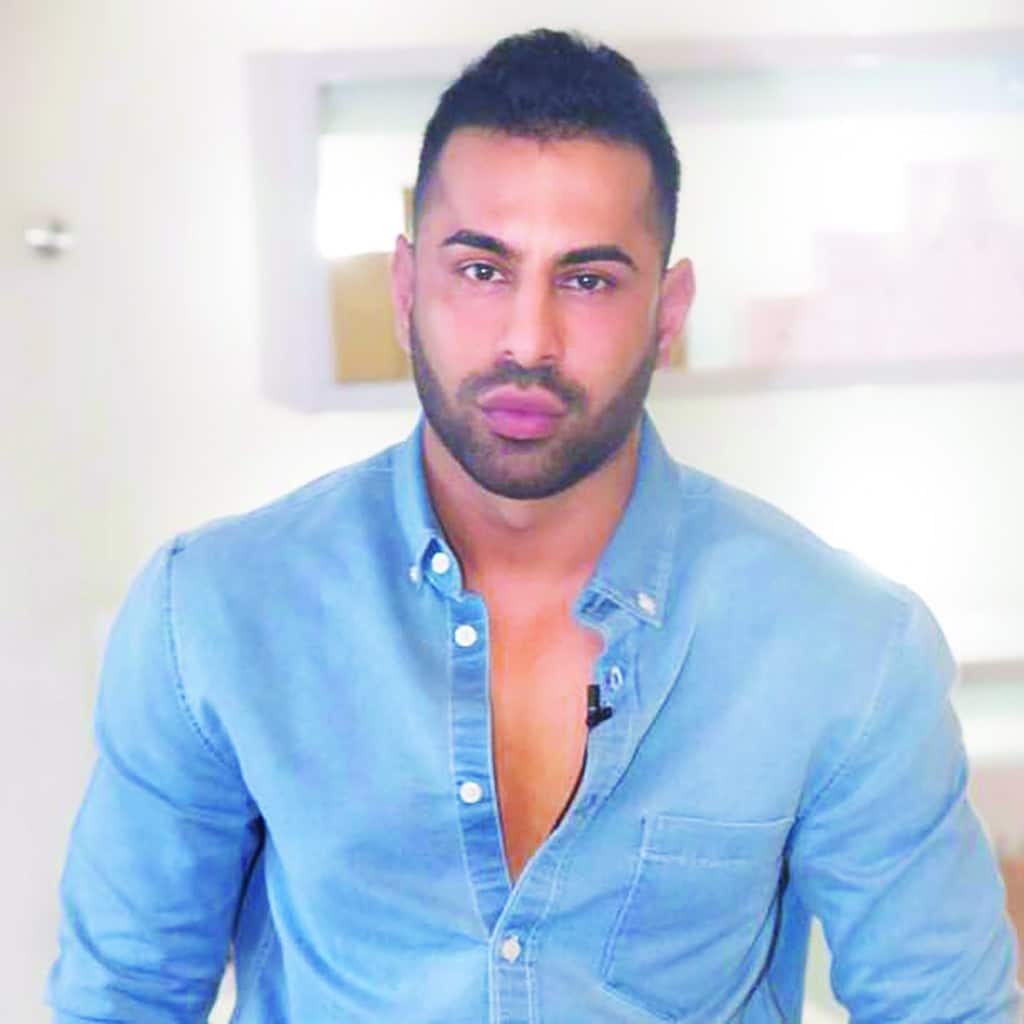 We have our own little fashion world [in Durban]. – Neil Ramautar
Having started out with photography as a hobby during a gap year from law school, six years later, his pastime has become his profession and the gap year has become a permanent mode of existence for Ally who also sees photography as a way to relieve the pressures of life. His photoshoots embody Durban's unique culture as he explains: "There are so many different cultural backgrounds in Durban. Within each culture, you will find that they all have their own unique style to them. And that's what I love. I love working on new ideas, trying new concepts within people's different styles."
The Durban Fashion Fair is a platform for upcoming designers as well, some of who are making waves in the sunny beach town. We speak to Mbali Zulu, who is part of the team that has developed athletic apparel for the Olympics and Paralympics.
Having studied fashion design at the Durban University of Technology, she previously worked for some big retailers in South Africa as a fashion buyer. Currently, she is one of the eight rising star designers to showcase at this year's Vodacom Durban July.
"My favorite so far has been being part of the Durban Fashion Fair mentorship program which opened doors to be a part of this amazing opportunity to design the opening ceremony outfits for the South African athletic team," says Zulu.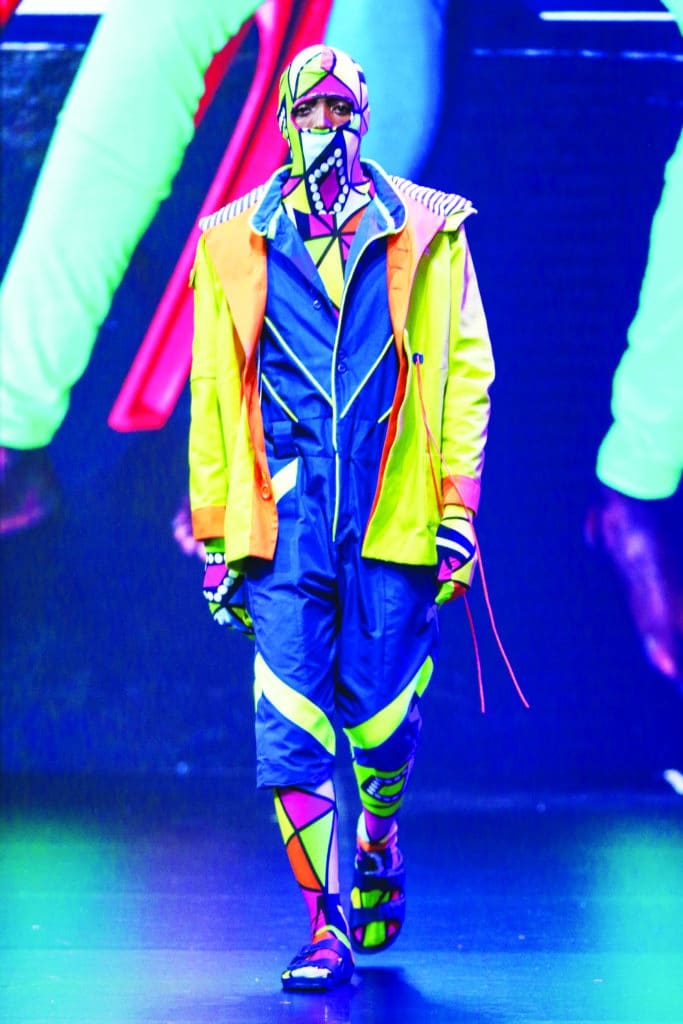 And on being inspired by Durban?
"Durban fashion has its own unique handwriting. It's inspired by the mixture of culture… My design signature is inspired by Africa and my culture mixed with a hint of Indian fusion. I love the bold colors from both cultures, the beautiful embroidery on the Indian garment and the stunning Africa beads from the Zulu traditional garment."
For the Tokyo Games, the team has designed ready to-wear outfits for the athletes.
"We designed a stunning print which represents South Africa. We used natural fabrics. We wanted the design to represent every South African… The designs were inspired by the athletes. When they briefed us, they told us about their dream from a young age to represent their country in the Olympics. Nelson Mandela also had a dream to unite South Africa through sport. The design embodies unity and the love we have for our country," says Zulu.
Ruth Unwin, who began as a graphic designer before she was drawn in by the allure and appeal of the fashion industry, is also a part of the team designing for the Olympics and Paralympics, working at Mr Price Sport and together with Gavin Maxwell, the head designer of men's apparel at the brand.
"It has been a fantastic and exciting journey for us as a team and brand…," they exude. "Durban is unique for the climate, coastal weather and sea, sun and sand. These elements served as inspiration for the warm colors, lightweight textured fabric in easy wearing silhouettes that also suggest the ease of the lifestyle we have here."
Designer Nompumelelo Mimi Mjadu also concurs: "Durban's history and the surroundings… there's so many stories to tell. Durban has developed a lot of innovative designers through the years… Durban has more undiscovered talent."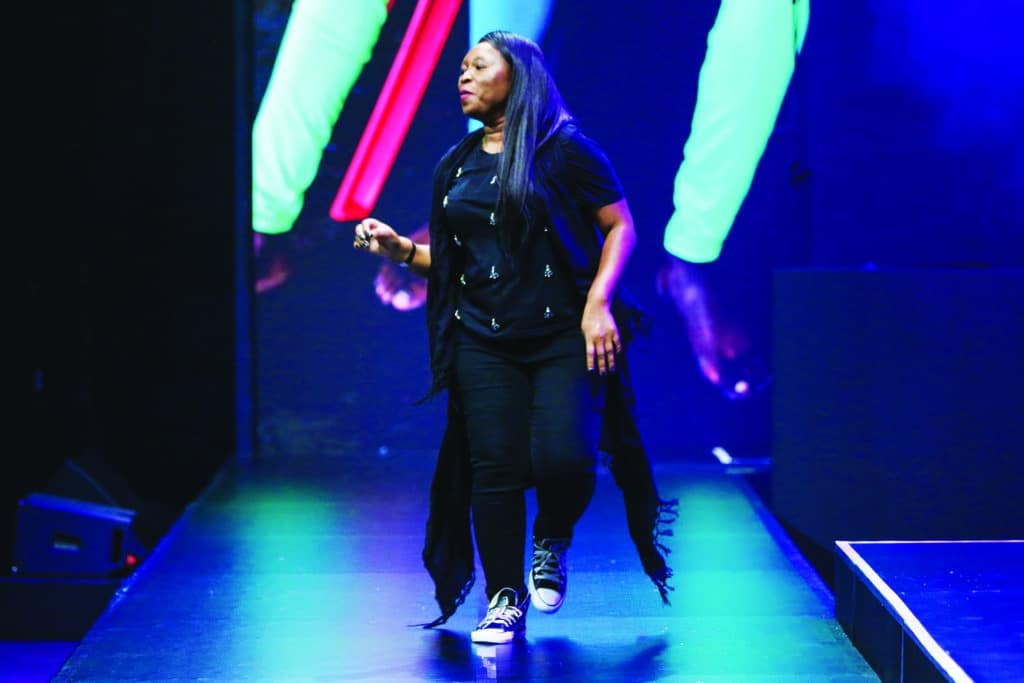 My design signature is inspired by Africa and my culture mixed with a hint of Indian fusion. I love the bold colors from both cultures, the beautiful embroidery on the Indian garment and the stunning Africa beads from the Zulu traditional garment. – Mbali Zulu
And with that, the city is also developing a new and evolving breed of fashionistas and style mavens capturing the imagination and interest of Africa's growing creative economy.