There is a spot of Thailand in a bustling Johannesburg suburb, and its owner, Chef Micky, is giving private dining a whole new meaning.
FAR, FAR FROM THE PADDY FIELDS OF HER HOMETOWN IN Surin, a verdant province in northeastern Thailand also known for its temples and elephant festivals, young Thitiporn Liu flew into Johannesburg one bright promising day in 2004, with nothing more than a business plan in her head, her year-old daughter in her arms and some homegrown spices in her suitcases.
South Africa was a decade-old democracy, just waking up to the prospect of talent jetting in from the other side of the world. But there she was, Liu, lonely in big bustling Berea, a suburb adjacent to the Johannesburg central business district (CBD), setting up a small roadside eatery with nothing but a cheap plastic chair. She laughs at the memory now, when we meet her at her five-table restaurant named Chef Micky's Thai Dining, in Birnam, next to the swanky Melrose Arch precinct in Johannesburg.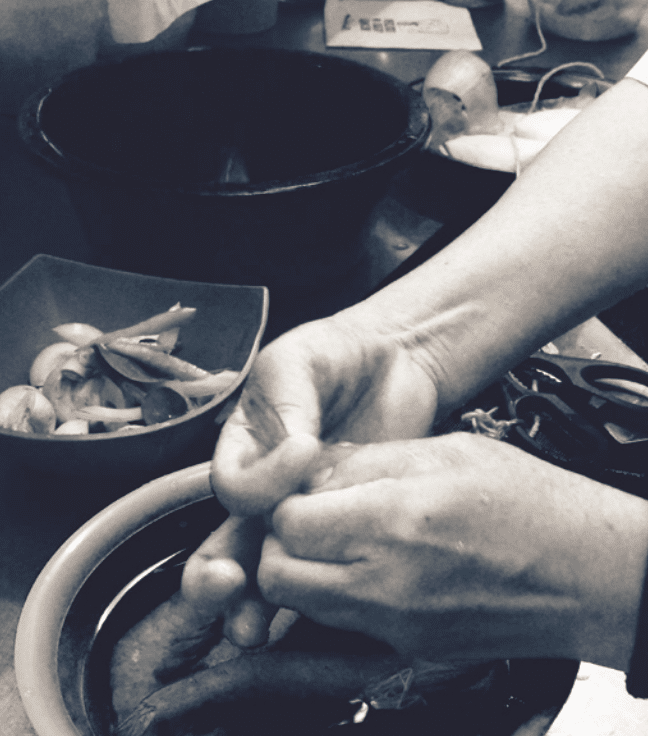 "But people wanted my food so they still came. At that time, I didn't have staff and [I was] doing everything myself," says Liu, popularly known to her loyal patrons today as 'Chef Micky'.
The moment you walk into her restaurant, you are immediately greeted by the heady scent of spices and incense, and a warm smile from Liu.
"I don't know how to not feed someone," she says. "If I can feed you, I like you."
Born in Surin, surrounded by lotus fields and rice granaries and regaled by ceremonial elephant processions, Liu grew up loving food.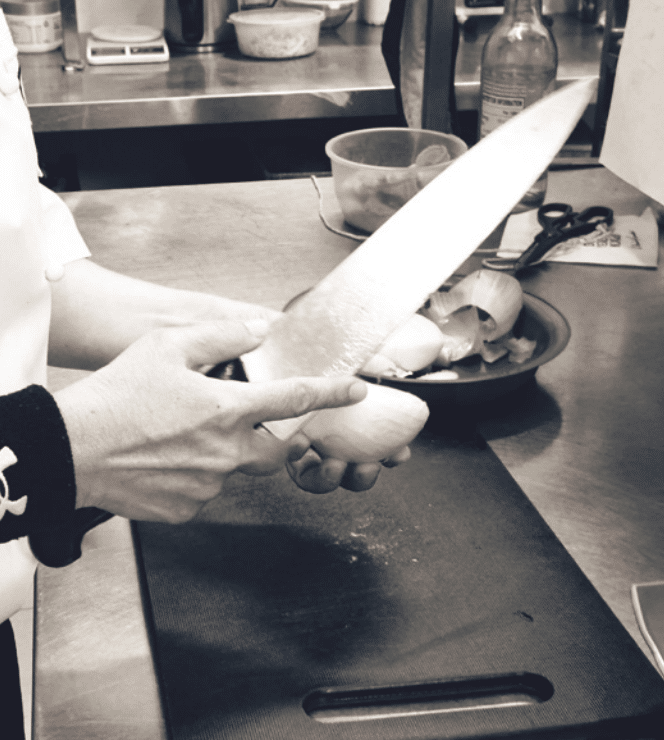 "To us, it is very normal. I would say about 70% of families in Thailand are in the cooking business."
Having lost her mother at the age of three, her father, now late, influenced and cultivated her culinary skills.
"He would always take me to the best restaurants or take me places to try new things."
Liu believes that her childhood played a prominent role in influencing her gastronomy which she showcases to her
demanding clientele today. She studied home economics in Bangkok, the commercial heart of Thailand, and her loved ones had intended that she would take over the family business, which was incidentally, a restaurant. But little did anyone know that she would go on to create one of her own on another continent.
She started with a loan.
"If I tell you how scared I was to even use the money because I didn't know how anything works…" Liu recalls about the early days in Johannesburg in 2004. "And I cooked one meal at a time… but my customers would not mind waiting. They would always say 'oh no, don't worry, we just want your food, take your time'."
From a grimy corner of the CBD to Cyrildene, also a Johannesburg suburb, she worked as a chef at the Sai Thai Restaurant. Her skills got her due attention, as she won multiple awards, including the 2008 Dine Award and 2011 RASA Rosetta Award, both of which now adorn the walls of her restaurant in Birnam.
"There was even a point when I served people in my home," she says, swiping through her phone to show you fond photographs of the private dining experiences she set up for customers in the lounge of her home.
Today, she continues to bring the soothing scent of jasmine rice, the swish of raw silk and the smell of the Surin coast to her culinary repertoire in Africa, which she has perfected over 17 years.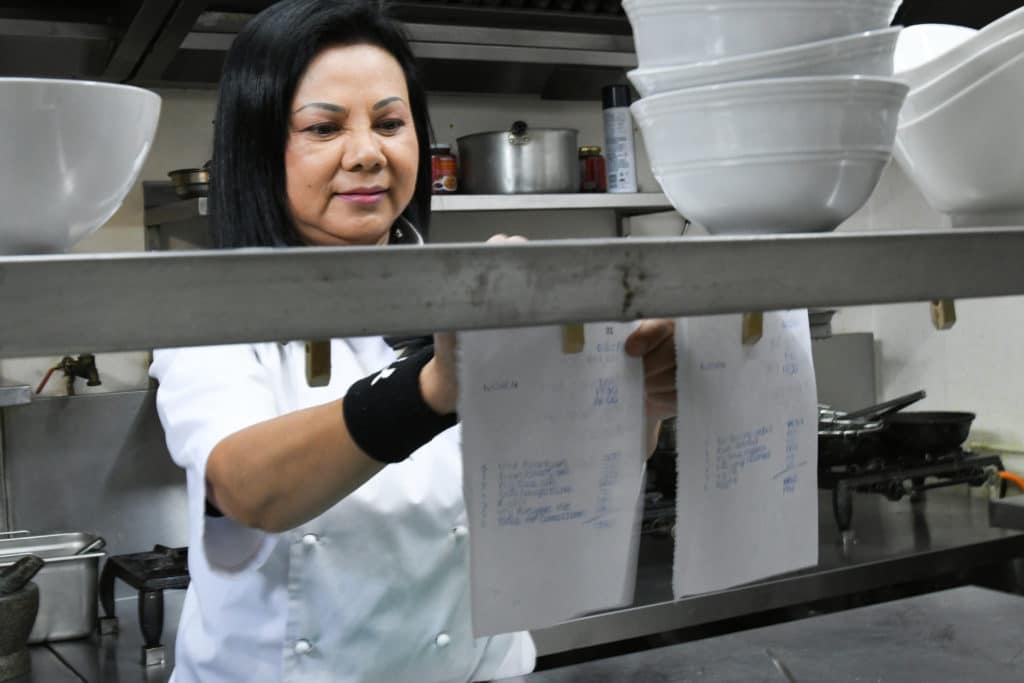 It is this personal connection that brings discerning diners from near and far to her unpretentious restaurant, even during the pandemic. There are no recipe books here; everything is "made from the heart".
"I don't cook my crab curry without thinking of my father who loved crab curry," she says. "I feel this connection with him and I think that's what makes my curry a favourite… I know my father is very proud of me."
Johannesburg boasts over a dozen different Thai restaurants, all of which serve the staple soups, stirfries and seafood. But how is Liu's menu different?
First of all, you need to place the order from the menu a day in advance, which is a unique selling proposition by itself. This is to ensure the food, especially the fish, is fresh, flavorful and authentic. In a 2019 review, EAT OUT magazine noted that although Liu's specialty fish dishes are "understandably pricier", they are "worth it".
Liu sits in her small restaurant surrounded by photographs, newspaper clippings and award certificates.
"There is more I have to put up. I just haven't had the time," she points out. She stands up to walk out to the modest garden she has created in front of the restaurant.
"It's also because I only serve fresh ingredients," she says, deftly cutting stalks of lemongrass that she grows on the muddy patch. People stop by to stare. It is a strange sight on the side of the road but their curiosity does not deter the resourceful chef.
"You can't serve Thai cuisine without fresh ingredients," she says, smiling at them.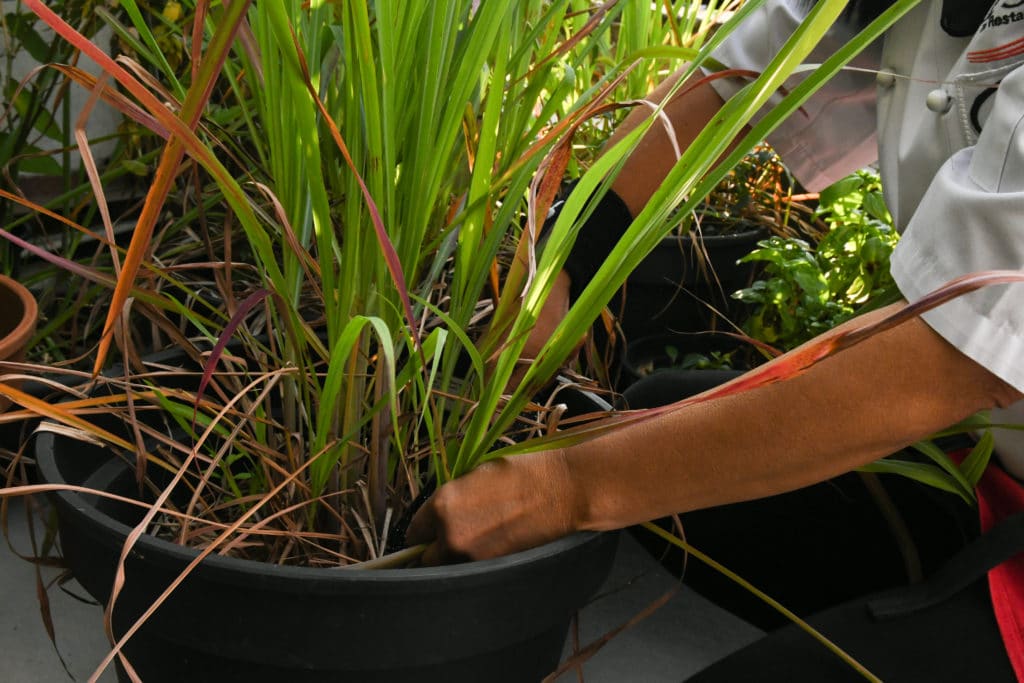 A typical day for Liu begins at 6AM, when her 18-year-old daughter goes over the orders she has received on her phone the day before.Her daughter sits in the corner of the restaurant multi-tasking, doing her school work on the one hand as well as organizing the WhatsApp orders for her mother.
Liu's staff can be seen hovering discreetly in the background, chopping vegetables, fish and meat for the dishes that Liu rustles up herself.
"I know what I want to put in my food. And remember, I cook everything from my heart," says Liu again, stirring yet another signature dish of hers, a sweet and spicy prawn soup.
A normal day ends at 10.30PM, but she admits weekends are generally busier as people order up to seven dishes per table. The most sought-after items always are her crab curry and black pepper crab.
"People like coming to me for the seafood and I like making it more because it is fresher and that's important to me."
You can smell the spices and the fragrant lemongrass as she appears from the kitchen with a hot bowl of the soup she has been stirring up. The fresh prawn floating in the sumptuous broth is pink with perfection.
During the lockdown in Johannesburg, Liu says she missed the full-time action in the kitchen but pivoted to creating pre-packed recipes of some of her dishes for her customers to make at home. 'This was fun because I got WhatsApp messages from people showing me what they cooked!
Walking out of Chef Micky's Thai Dining as the late afternoon African sun begins to dip and the din of Johannesburg's traffic starts to ebb away, you ask if she misses the tranquillity of her hometown in Thailand.
"No," she says without blinking. "And I will tell you why. I feel like I bring something different here to Africa and South Africa."