Members of this year's list of under 30s have one thing in common: A NEW COVID-INDUCED AGENDA FOR SOCIAL CHANGE. So what would a historic pandemic year throw up? ground-breaking entrepreneurs and thinkers. Our 2021 class of under 30s are just that: INFLUENTIAL CREATIVES, IMAGINATIVE BUSINESS OWNERS, INNOVATIVE TECHIES, AND GIFTED SPORTS STARS. Celebrating seven years of the FORBES AFRICA 30 UNDER 30 LIST, these achievers prove that now more than ever,  they are crucial to the AFRICAN GROWTH STORY.
THE UNDER 30 TEAM
Words: Karen Mwendera, Chanel Retief, Simone Umraw
Art Director: Lucy Nkosi
Photographer: Motlabana Monnakgotla Retouching: Newkatz Studio
Styling: Keabetswe Mafora; Outfits supplied by: Spero Villioti, Viviers Studio, Sisi the Collection, GertJohan Coetzee, Port of LNG, Amen Concepts, Europa Art
Studio: Light Station Studio, Johannesburg |
Hair & Makeup: SnehhOnline Beauty
METHODOLOGY
The Covid-19 pandemic posed a unique challenge this year when collating criteria for the nomination process. A new set of factors had to be taken into account for the challenges this year's hopefuls were faced with.
Yet, despite the adversities and setbacks, about 1,000+ applicants and nominees poured into our online portal, and we also dredged them from our 30 Under 30 alum and our own research. This was then narrowed down to the 30 finalists across the business, technology, sports and creative sectors.

The criteria employed this year was the most rigorous it has ever been. Nominees needed to provide valid evidence of their endeavors. Background checks were done to ascertain their calibre, conduct and personal track-record. With audit partner SNG Grant Thornton, we were able to assess their company financials from losses to growth margins to overall revenue and profits since incorporation.

Our criteria for the 30 Under 30 list is that only those under the age of 30 ( just before the publication of this issue) may apply. All decision-making and interviews were conducted digitally this year, as the pandemic did not enable meetings in person. In doing so, we had new appreciation for the technology that powered our research. The finalists were vetted by the editorial team and a panel of high-profile judges and subjectmatter experts (see following page). This list is only but a small indication of the inspiring young talent on the continent who will no doubt grace the pages of FORBES AFRICA in the months and years to come
CHANGE-MAKERS VERSUS Covid! That's what we were looking for when curating FORBES AFRICA's 30 Under 30 list-makers this year. After all, 2021 marks an entire year that has disrupted the world. Businesses pivoted and so did our lives as we navigated the pandemic, and realized that the old ways of doing things no longer work.
But surely, there are answers, especially on the world's youngest continent. A report, Global Employment Trends for Youth 2020: Africa, by the International Labour Organization, says that "Africa's youth unemployment rate is the lowest in the world and compared to other regions".
So, we celebrate young talent that comes to the fore in finding sustainable ways to overcome the crisis but also helping those who have been the hardest hit. From philanthropic beauty influencers to tech geeks revolutionizing renewable energy and even a chess master championing entrepreneurship, the list features a motley cast of individuals wanting to change the world when it needs it the most.
This year's list-makers – the youngest being 19 – will go down in history as the Under 30s who survived and thrived during one of the most turbulent chapters on earth. The following pages are a record of the enduring tenacity and fighting spirit of Africa's young leaders charting a nonlinear trajectory to success. (The list is in no particular order)
EXTERNAL JUDGES: THE CATEGORY EXPERTS WHOSE ROLE WAS TO SURVEY ALL THE FINALISTS OF THE 2021 30 UNDER 30 LIST, RANK THEM AND PROVIDE COMMENTARY ON EACH CANDIDATE.
BUSINESS: Nigerian businesswoman Uche Pedro, the founder, and CEO of BellaNaija, a media-tech brand known for its entertainment and lifestyle content. She has been in the business game for over 15 years, collecting numerous local and international accolades along the way including making the FORBES WOMAN AFRICA 50 Most Powerful Women list in 2020.
TECHNOLOGY: Olugbenga Agboola, the cofounder and CEO of Flutterwave, an African fintech firm building digital payments infrastructure. He has contributed to the development of fintech solutions at several tech companies and financial institutions such as PayPal, Standard Bank, among others. Flutterwave recently raised $170 million, giving it 'unicorn' status with a value of over $1 billion.
CREATIVES: Dr John Kani, a South African actor, author, director, and playwright known for his roles in Marvel movies Captain America: Civil War and Black Panther as well as The Lion King. In addition, Kani is also the Founder of the Market Theatre LaboratoryAcademy, chair of the Apartheid Museum South Africa, patron and Ambassador of the Market Theatre, and Trustee for the WWFNedbank Green Trust.
SPORTS: Tendai 'Beast' Mtawarira, a Zimbabwean-born professional rugby player who plays for Old Glory DC in Major League Rugby and previously for the South African national team and the Sharks in Super Rugby. With 117 caps, he is the most capped prop in South African history and the third most-capped Springbok of all time. He is also a 2019 Rugby World Cup winner. He owns a security company in South Africa and The Beast Foundation.
AUDIT PARTNER: FORBES AFRICA partnered again with SNG Grant Thornton to vet the business and financial statements of the candidates. This involved understanding the landscape, the profitability, growth and most of all, the scalability of each business.
TIMILEHIN BELLO, 27, NIGERIA
CEO AND FOUNDER OF MEDIA PANACHE
INDUSTRY: MEDIA AND PUBLIC RELATION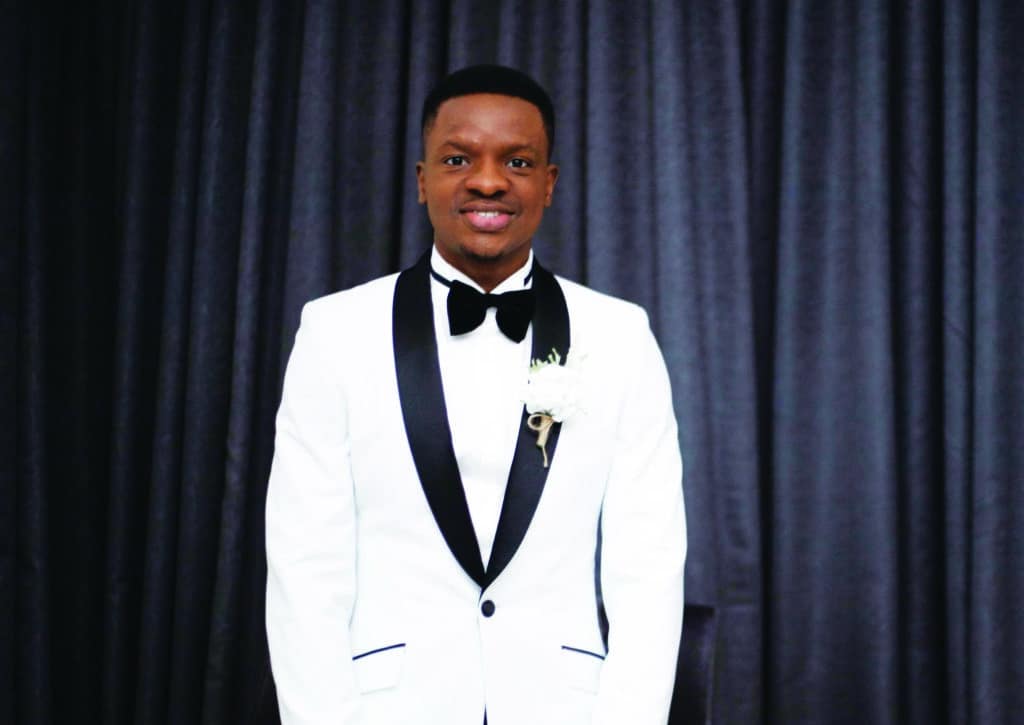 When on-air personality and comedian, Steve Onu aka YAW, took under his wings a young Timilehin Bello in 2011 while he was in his third year at Lagos State University, Bello should have known that his life would change. Forever. This would lead him in 2016 to his own public relations company, Media Panache, in Nigeria. He started small, but today, Bello is popularly known as 'Big Timi'. The risk of starting a business when Nigeria was in a period of recession is something Bello admits was difficult.
"I started writing to all my friends, introducing them to my company, and begging them to help share the gospel around," he says. "I got tired of staying at home, and I called some of my uncles to please give me N200,000 to N300,000 ($526 to $790) to rent an office space in the Ikeja area of Lagos, but none of them granted me this money because according to them, they do not see the success of this company and I do not have a business plan."
That is when Bello decided to use WhatsApp to kickstart his business by creating a group whereby he added friends who then added companies who then asked him to do campaigns for them. At one point, Bello received about a million naira ($2,632) for a campaign and his personal account was locked at this point because the bank had never seen so much money in his account before.
"That's why I always say, Media Panache started on WhatsApp with zero money," he jokes.
Media Panache is recognized in Nigeria as one of the youngest public relations agencies continuously recruiting young minds that would change the game of the industry. The oldest person working at Bello is 28.
"I started the company because I wanted to show the world something different and unique from what they have been seeing [so far], especially being executed by young minds."
CLEO JOHNSON, 29, SOUTH AFRICA
FOUNDER AND DIRECTOR, NUECLEO
INDUSTRY: HOSPITALITY MANAGEMENT
Being the youngest and only female in the boardroom is extremely difficult because I am very much overlooked most of the time but I am a little fighter so I make my way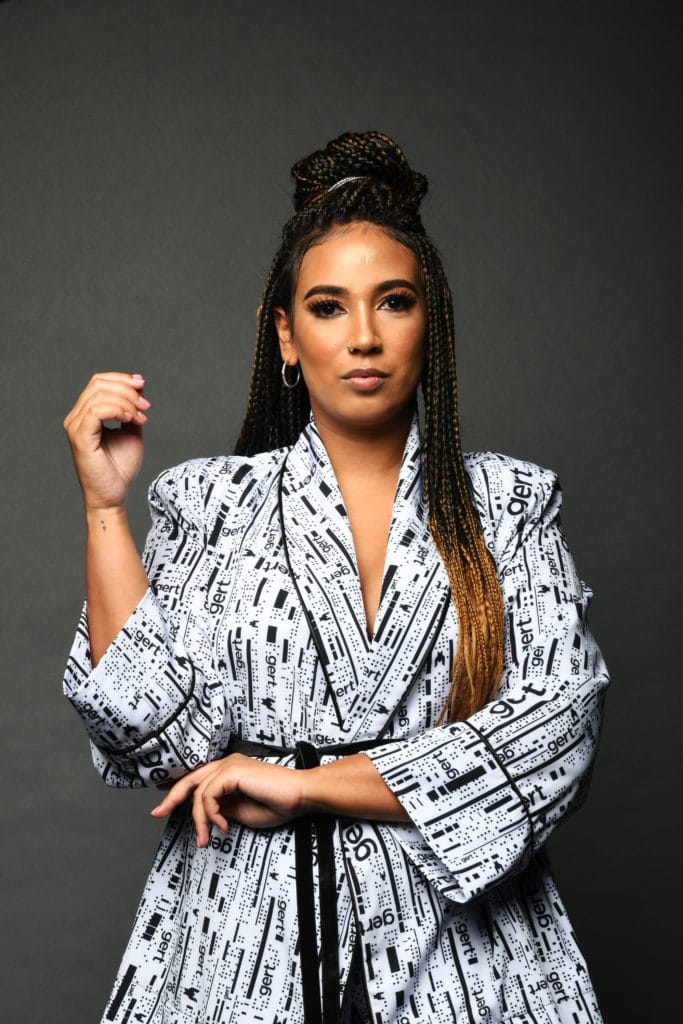 While many businesses were hit hard during Covid-19, Cleo Johnson's company had the reverse effect. Here's how. When she resigned from the Radisson Hotel Group in 2017, she had no idea what she was going to do. Her initial plan was an 'eat, pray, love' experience in India, blogging about it.
She registered a company to monetize her blog and in the three weeks that she was preparing to leave for India, she met her first client at Starbucks in Rosebank, Johannesburg, who needed someone to assist with his social media. So, she decided to stay.
Using her savings, she developed her corporate identity, and shortly after, was approached by the developer for Signature Lux hotels to get their brand off the ground and she received her first real retainer payment in April 2017. As a result, Nuecleo was born, as a hospitality marketing consultancy firm that operates solely on a digital platform with every 10% made injected into community projects.
"I initially thought that my goal should be to have a massive social media agency with floors of employees and as I started navigating this journey, I realized where my passions lie. I am grateful that I no longer have the dream of having a high-rise building, but I have found my niche which utilizes my years of expertise in the industry to not only better it but deliver out-of-the-box concepts not found in traditional establishments," she tells FORBES AFRICA.
Currently, Nuecleo is working with international clients in the US, UK, Dubai and Togo. Like any other business, the pandemic hit Nuecleo indirectly, as many of her clients were in the hospitality business, which The World Travel & Tourism Council predicts would cut 50 million jobs worldwide in travel and tourism.
This left the Cape Town-born Johnson feeling like a sitting duck.
"The time away from my normal busy schedule gave me time to strategize and come up with innovative ways to help my business and the industry as a whole and the idea to build certain platforms and software for the industry was born," she says.
She was able to secure two clients the same year; one a hotel and the other a restaurant, which is no easy feat for a small business run by a woman.
"I'm a lone consultant so [the challenges I face are] trying to persuade my clients that I am capable of doing the job and also being the youngest and only female in the boardroom is extremely difficult because I am very much overlooked most of the time but I am a little fighter so I make my way," she says breathlessly.
From the lessons learned during the pandemic, she is currently working on hospitality-related software and platforms for the continent suited to her infrastructure, that are "cost-effective and will foster a financially sustainable industry and mitigate losses as we experienced with Covid-19".
LEBOHANG MOELETSI PHADI, 26, SOUTH AFRICA
CEO, BASADI LOGISTICS
INDUSTRY: LOGISTICS, MINING AND FUEL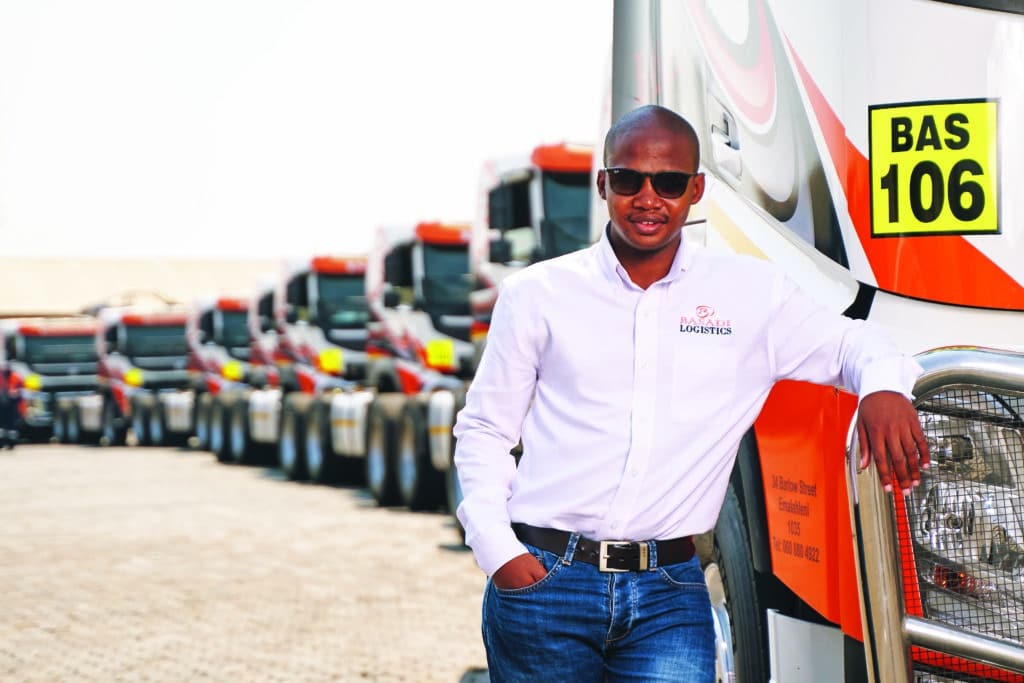 Lebohang Moeletsi Phadi was on his way to becoming an audio engineer when his life changed drastically. As a result of his mother's illness and the seriousness of her condition, Phadi made the decision to drop out of college and take over the family business. Basadi Logistics, the company, was at the time a relatively small operation and only serviced one client.
Since Phadi's takeover, it has grown in terms of both assets and manpower to cope with the huge demand coming in from the mining sector. Phadi took what he was given and grew the company from having only seven transport vehicles to 35 in a short span of time.
The same can be said of his staff who are now 37-strong. As its CEO, Phadi takes pride in the achievements of the company and where it has come; part of this is its safety record.
"I am proud that we have an untainted safety record. In the 13 years of the business' existence, we have had zero fatalities in our operations," he beams.
Treating the business the way he does his favorite game, chess, has led him to make all the right moves and the company has seen both operational growth and profitability as Basadi Logistics managed to make money and grow during a period when most companies were unsure of where they would be in 2021. Our audits reveal that his company had a growth margin of 139% last year. His ability to maneuver his way through the financial strain Covid-19 presented and do so successfully makes Phadi one of our list-makers.
SEPENICA DARKO, 29, GHANA
FOUNDER, FARMERTRIBE COMPANY
INDUSTRY: AGRIBUSINESS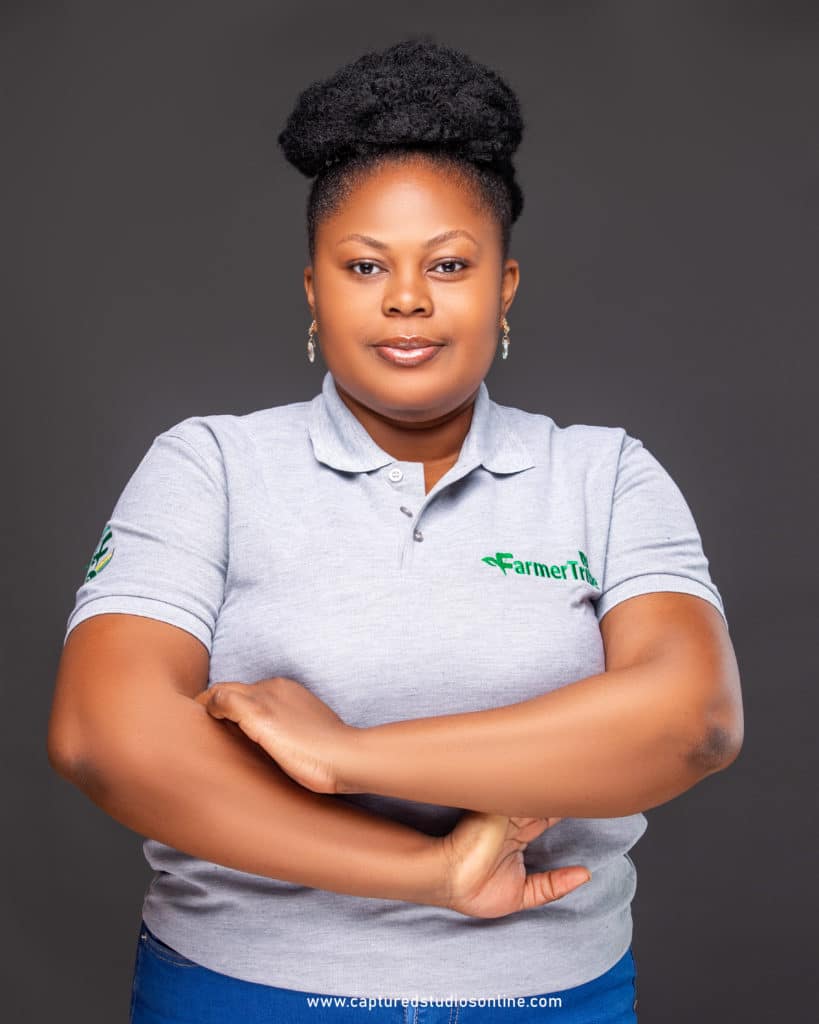 After her mother's accident during her second year at university, Sepenica Darko found herself being the sole bread-winner for herself and her mother who was now confined to a wheelchair. She sold sobolo (Ghanaian hibiscus juice), fried rice, and Indomie instant noodles to get by and after a short space of time, grew this simple business into a budding fast food takeaway company.
This was the first, and certainly not the last, of her entrepreneurial endeavors as she founded FarmerTribe, a company that focuses on the provision of seeds and grains at affordable prices as well as other agricultural products such as fertilizers and agrochemicals. Her business also helps small-holding farmers through training and assistance with production resources. Darko started her company with just $7,000; $2,000 of which was from her own pocket and the rest provided by the Tony Elumelu Foundation.
Having grown from two districts to four in north Ghana, Darko has also seen international recognition for her efforts as she received a grant from the Global Distribution Company in 2020 and became a 2020 GSBI Women-Led JumpStart Alumni. Enabling growth in her community continues to be at the heart of Darko's business strategy as she assists farmers with increasing their yield. Despite the adversities she faced, Darko is a pillar to her community and family and we look forward to what she accomplishes next.
DEBORAH MUTEMWA-TUMBO, 30,
ZAMBIA AND SOUTH AFRICA
FOUNDER AND CEO, TSUMBO SCOTT INCORPORATED
INDUSTRY: LAW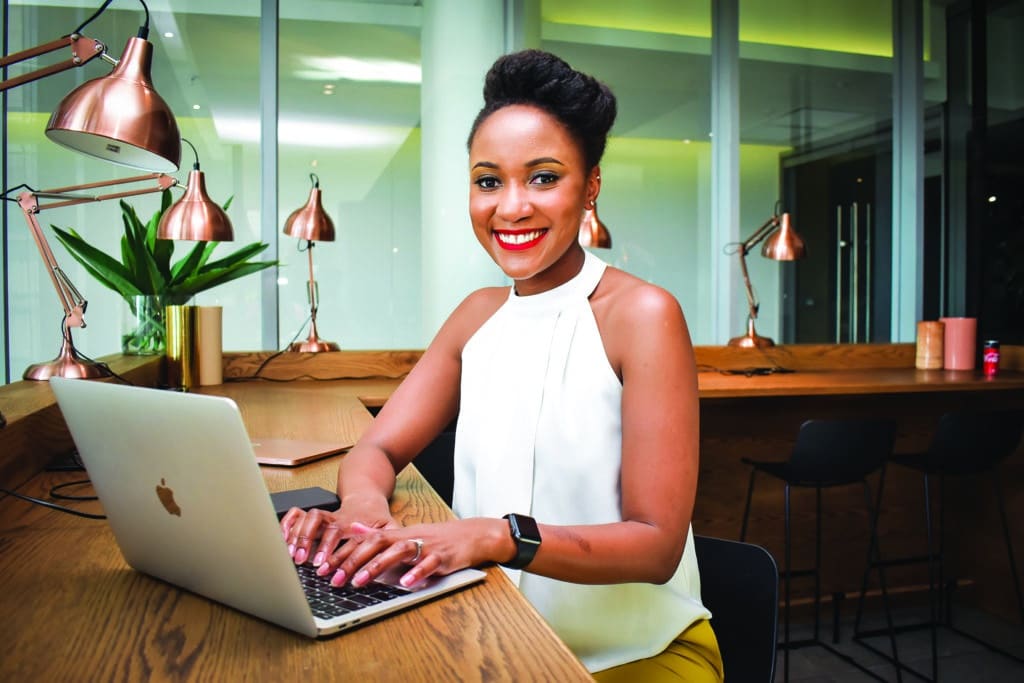 Deborah Mutemwa-Tumbo is a Zambian-born South African lawyer who gained recognition for her work that has had a transformative effect on law in South Africa. Mutemwa-Tumbo established Tsumbo Scott with her business partner, Dr Tshepiso Scott, as an all-black, young, female-owned-and-run corporate commercial law firm.
"While the fight to convince clients to trust two young black women to do the high-quality legal work that has, for centuries, been the domain of old white males, has been a difficult one, we have overcome through our consistency," she says.
They provide legal services to companies and individuals alike based in the heart of Sandton, Africa's richest square mile. Our audits show that her company's revenue has grown 138% in the past year. This self-funded business has grown against the odds. Mutemwa-Tumbo was born in a small town in Kitwe, Zambia, to a pastor and a flight attendant. When she was four, she moved to South Africa where she fell in love with the idea of justice and pursued a degree in law at the University of Johannesburg.
Shortly after her tenure at court, she and Scott started the business from Mutemwa-Tumbo's mother's dining room table in 2017. Today, she has seven full-time employees and five consultants who are able to work because of the cloud-based technologies incorporated in the business – this has been their biggest strength operating through the pandemic. Some of the firm's biggest highlights include being appointed to consult on an African Union project that saw Mutemwa-Tumbo working as a special secretariat drafting Common African Position on Assets Recovery.
This South African lawyer has worked on some of the top legal matters in the country. Through her firm, she has represented hundreds of clients, representing small businesses, large corporates, international companies, and regional bodies such as the African Union.
"We are also presently embarking on an exciting journey to develop legal tech and AI solutions, in consultation with a digital solutions company, that will help our firm reach businesses across the continent and make usually expensive and lengthy commercial legal processes faster, more affordable, and accessible," she says.
BONTLE TSHOLE, 28, SOUTH AFRICA
CEO AND FOUNDER, BAAA HEALTH
INDUSTRY: HEALTH FOOD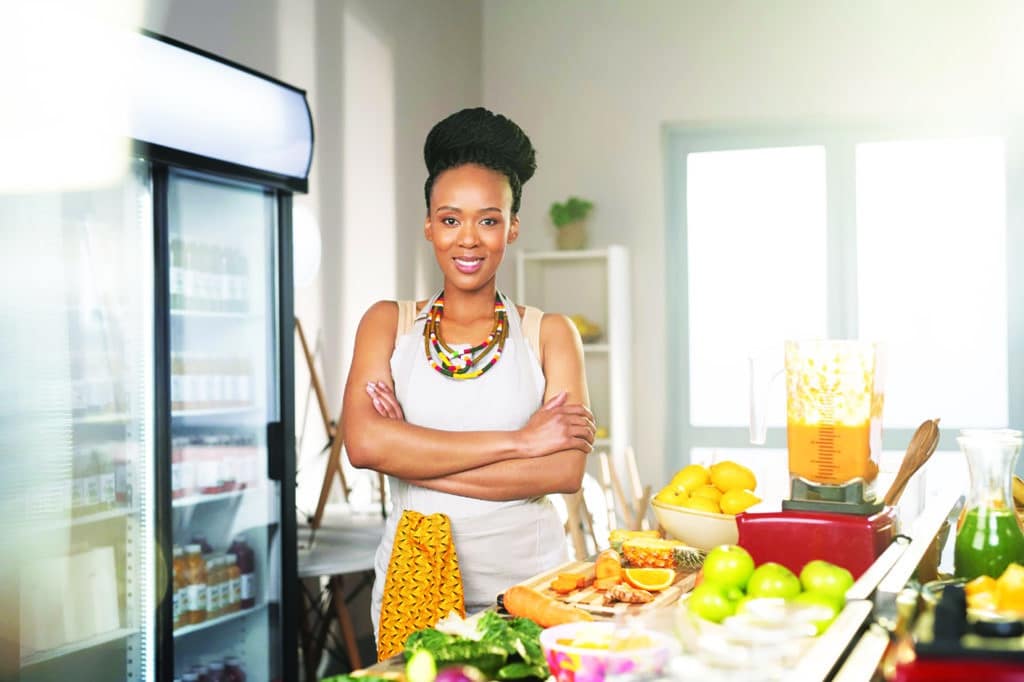 From the age of nine, Bontle Tshole knew she would become an entrepreneur when she insisted on helping her mother run the family business. Furthermore, she grew up in a home where healthy food was a priority and shaped the way she thought about food and the health benefits that accompany it.
Fast forward to 2017 when with just under $350 in savings and one final salary from her retail job, Tshole bought her first blender to start her company, BAAA Health. BAAA Health is a health bar that is, as she puts it, "changing the narrative of healthy eating" by providing healthy fast food alternatives to consumers. Currently, BAAA has products in line with the South African lifestyle market, the most popular being the juices and energy balls.
"One of the biggest highlights for BAAA was being recognized by Unilever and Sunlight to be one of their female-owned business brand ambassadors," says Tshole, who pivoted her business during the lockdown in South Africa.
BRIAN KAKEMBO, 26, UGANDA
FOUNDER AND CEO, WEYE CLEAN ENERGY CO. LTD
INDUSTRY: RENEWABLE ENERGY
Our goal is to reach an annual turnover of $1 million in the next five years.
Born and raised in Kalangala Island, in a rural village, to a father who was a poorly-paid government school teacher and a mother working as a civil servant, Brian Kakembo grew up using firewood and charcoal to cook. Understanding the effects these fuels had on the environment, Kakembo made it his mission to turn waste into wealth with only the $320 he had saved to buy his first set of manual briquette machines in 2016.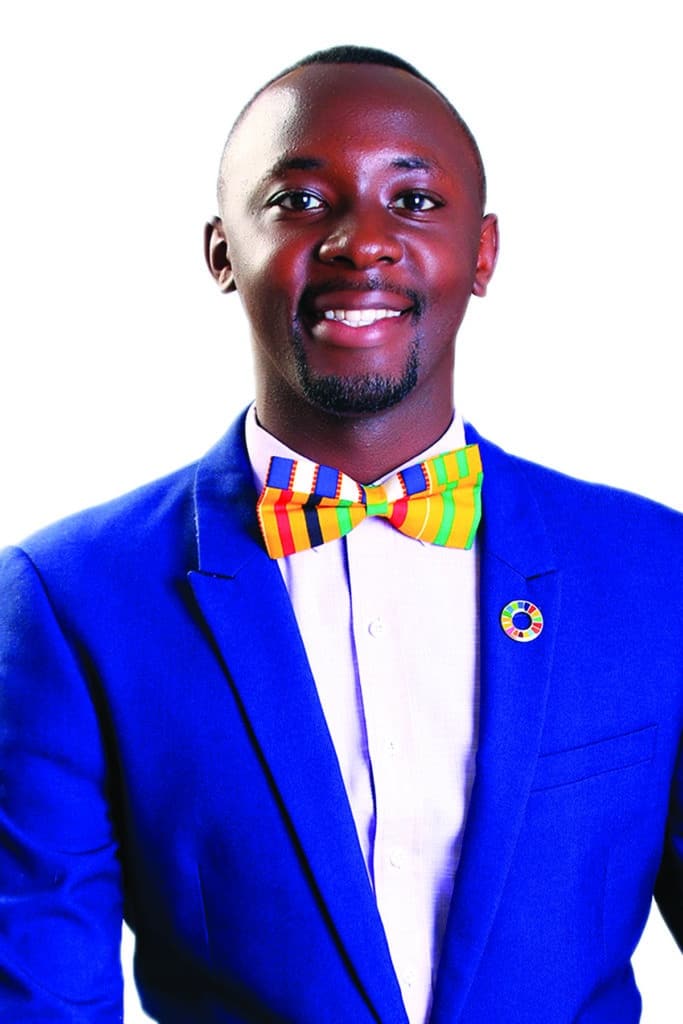 "There is a need for clean and renewable energy technologies that are both financially and environmentally sustainable," he tells FORBES AFRICA.
"The project was then registered as WEYE Clean Energy Co. Ltd in January 2018 and from then onwards, we have continuously scaled from the one unit making as low as $300 per month to making $41,000 a year," he says.
The company is a social enterprise that uses business as a tool to promote waste management practices while reducing deforestation by making charcoal briquettes from organic agriculture and municipal waste. Apart from providing clean energy, they offer training and consulting services in briquette production. WEYE Clean Energy has provided waste-to energy cooking and heating solutions to three schools, two large-scale poultry farms, one medium-scale industry, and also homes.
His waste-to-energy youth project in partnership with local NGOs and community-based organizations has trained over 700 youth and women, empowering them with skills and equipment to start and run both briquette production units and plastic waste recycling businesses. He currently employs a full-time staff of 14 and a part-time staff of four. Kakembo's social enterprise has received both local and international recognition and awards by the iF Design Foundation and Global Green Growth Institute in South Korea, to name a couple. He is currently pursuing his MBA in Energy and Sustainability awarded by UCAM (Universidad Católica San Antonio de Murcia) in Spain.
"Our goal is to reach an annual turnover of $1 million in the next five years. This is a very bold goal that we strongly believe we will achieve. We have a market that is constantly growing, demand that is currently higher than the capacity to supply, and a very capable team; what we need is the right access to capital," he says.
FELIX BYARUHANGA, 27, UGANDA
FOUNDER OF SKYLINE MEDIA & MANAGEMENT
INDUSTRY: ENTERTAINMENT AND MEDIA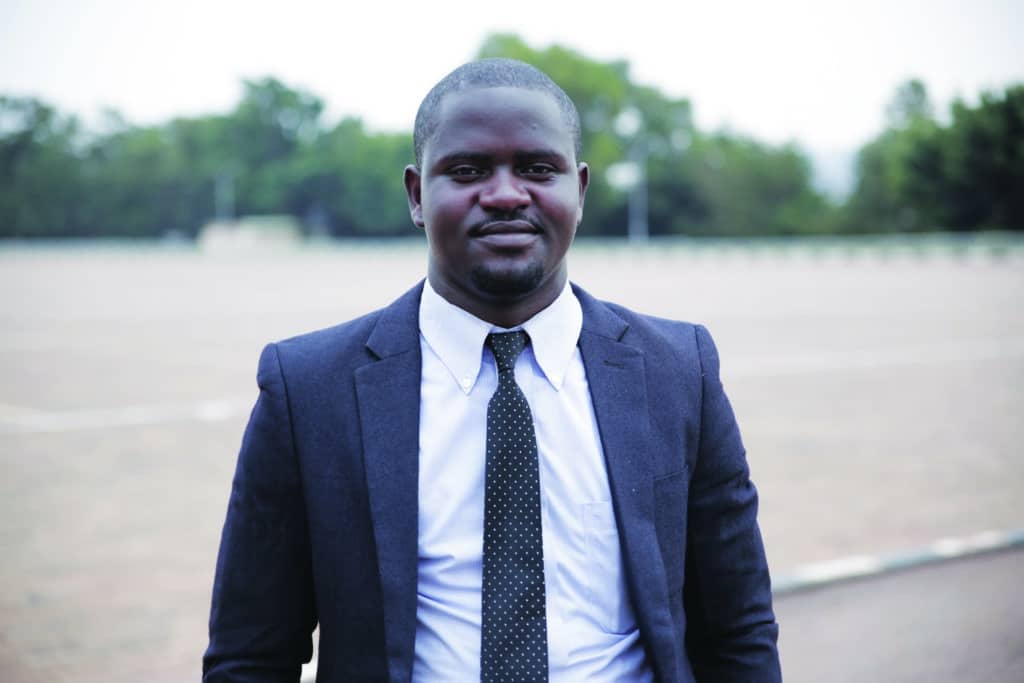 "I embarked on a journey to document the Ugandan hip-hop industry that had been neglected by the mainstream media," says Ugandan entrepreneur Felix Byaruhanga. With a background in computer science, he began The Tribe whilst bored during a lecture.
His main goal? To create a platform that showcased the diverse and outstanding hip-hop culture that exists in Uganda. In doing this, he hoped to create necessary conversation on the expansion and inclusion of Ugandan hip-hop in mainstream media.
The platform has since grown and expanded in ways that not even Byaruhanga foresaw. From being nominated twice for the Uganda Social Media Awards in 2015 and 2016 respectively, the platform, which began as a blog originally, has also developed a digital magazine and a network of podcasts. The highlight of the company's journey came when it was one of the organizers of the Ugandan Hip-Hop Awards in 2016 and have continued to be so to date. The company also assists artists in branding themselves and monetizing their talents. All of this is done with a simple motto in mind – "Before one takes out of the industry, they should add to it first".
SHAKEMORE TIMBURWA, 29, ZIMBABWE
FOUNDER, ENERGY PLUS
INDUSTRY: ENERGY AND GAS
Something needed to be done to preserve the environment.
Shakemore Wellington Timburwa is a tall man with a big dream. When he appears for the 2021 FORBES AFRICA 30 Under 30 cover shoot in Johannesburg, at first glance, his height makes him intimidating, but this Zimbabwean businessman's endearing charm and people skills immediately kick in. Willing to engage with everyone and "asking the right questions" are probably the reasons why he is where he is today.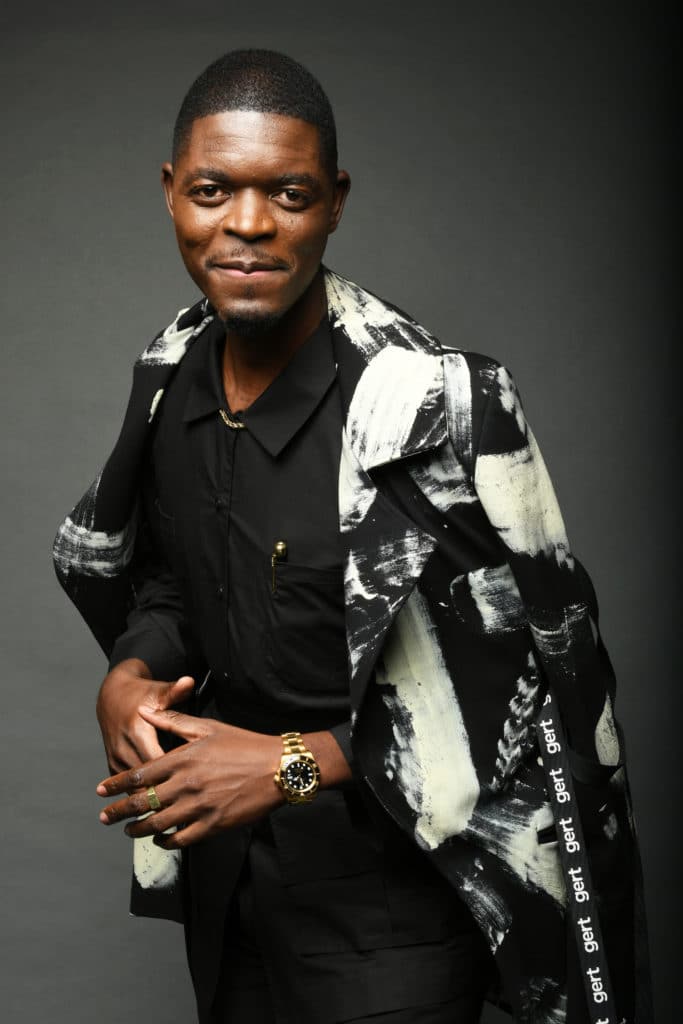 As the CEO of Energy Plus International, he hopes to alleviate the energy crisis that plagues his home country, Zimbabwe. With the aim to ensure a solar panel is installed in every room, Timburwa also has an ulterior motive to this goal, as he explains to us. He started the company with only $433, mostly in personal savings, but also including $100 from his mother.
"I would say the inspiration came from something very disturbing that I witnessed near my home village in Zimbabwe and that was the destruction of trees because of fossil fuels and with the rate that it was happening, I felt that there needed to be a change and something needed to be done to preserve the environment," explains Timburwa.
Servicing local clients and neighboring countries alike, Timburwa is earnest in his goal to ensure that renewable energy is the only form of energy for the future. As part of the 30 Under 30 list, he hopes it will create more awareness of his plight.
"Being on this list is going to create a wide range of connections which, if I am wise enough, I can turn into commerce and they will help me grow and push harder in attaining the goals and milestones that I have also set for myself."
Hoping to inspire other young Africans, he wishes everyone will get into the business of saving and preserving the planet. Last year, he was appointed to the Global Chamber Business Leaders, Young Business Leaders Program in Zimbabwe.
HERTZY KABEYA, 29, THE DEMOCRATIC REPUBLIC OF THE CONGO AND SOUTH AFRICA
FOUNDER AND CEO, THE STUDENT HUB
INDUSTRY: EDUCATION TECH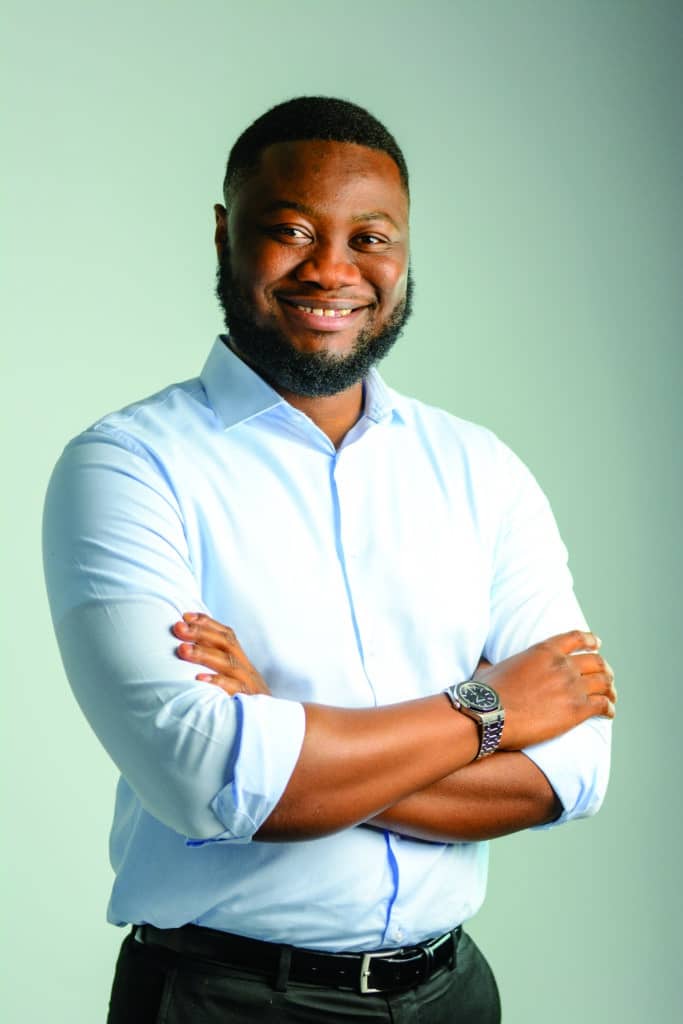 It was a wakeup call to be innovative and evolve with the market.
The story of Hertzy Kabeya is one of consistency, resilience and persistence. In 2010, the Congolese-born, based in South Africa, started buying and selling textbooks to his fellow students at university at more affordable rates; he called his company Budget Books at the Cape Peninsula University of Technology (CPUT).
At the time, he operated the company from a table in front of the campus library. Kabeya recognized the need for students to access course material and identified the shortcomings and barriers that limited those who came from challenging socio-economic backgrounds.
With time, the demand for Kabeya's services grew, which led him to partner with a similar brand called Pimp My Book in 2012 providing books at the University of Cape Town, at the Observatory and in Parow. Kabeya extended his services to Stellenbosch University, to the Free State, to Pretoria, and even Polokwane to serve students of the University of South Africa.
He took the company digital and rebranded Budget Books as The Student Hub, an education technology company that facilitates technical and vocational education and training (TVET) colleges in optimizing their curricula and migrating their courses on e-learning platforms.
"It was a wake-up call to be innovative and evolve with the market," he tells FORBES AFRICA.
The company focuses on upskilling the South African workforce by offering online TVET courses at affordable prices to enable more people, who otherwise wouldn't have access to it, to attain tertiary education. They worked well, receiving over R4 million ($284,000) in investments up until 2017 – then everything that could go wrong did.
"In 2017, The Student Hub did a 180 and developed and launched its blended learning model, which failed miserably," he says.
The Student Hub was slapped a lawsuit by a marketing company that accused it of non-payment; the judgment was later lifted and The Student Hub won due to being billed for work that was not signed off.
"[I] closed the blended learning division and was unable to pay salaries for eight months. The staff stayed amidst the challenges, even though every venture capitalist rejected the company's pleas for funding," says Kabeya.
In 2018, things began to look up. The Student Hub officially had a business model and revenue model and signed a few more distance learning partners. An angel investor, Bill Paladino, injected R5 million ($355,000) into Kabeya's vision.
By 2019, 1,400 students had signed up. By 2020, the business had evolved into a state-of-the-art learning technology platform specially designed for quintessential teaching and learning, particularly optimized for TVETs with the textbooks now digitized and available to students on the e-learning platform.
The reintroduced blended learning business model thrived in the Covid-19 lockdown, proving that Kabeya was a man ahead of his time. The same year, the Naspers foundry invested R45 million ($3.2 million) into The Student Hub saying in a statement that the online learning platform "increases access to vocational education to large numbers of students while reducing the costs of delivery of education and training".
The Student Hub specializes in business and engineering studies and currently services seven TVET colleges and operates in four of the nine provinces in South Africa; the Free State, KwaZulu-Natal, Limpopo and the Western Cape.
TEMIDAYO ONIOSUN, 26, NIGERIA
FOUNDER, SPACE IN AFRICA
INDUSTRY: SPACE TECH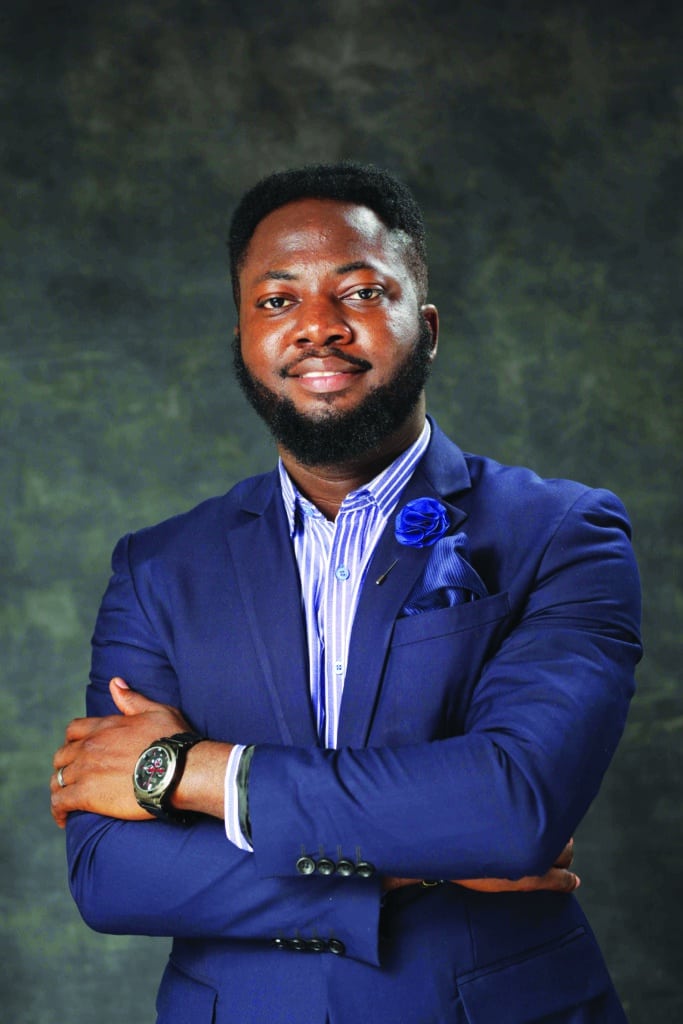 The subject of satellites does not generally come up in conversations. But for Temidayo Oniosun, his life revolves around them. Armed with a master's degree in Satellite Applications from the University of Strathclyde in Scotland and secure in his reputation as one of the leading space professionals in the field on the African continent, he launched Space in Africa.
It is the authority on news, data and market analysis for the African space and satellite industry. The company works on corporate and government contracts alike and serves a unique market in Africa. Oniosun has also grown his own network and brand as he was also the former regional coordinator for the Space Generation Advisory Council for Africa and is currently interested in the activities being coordinated by China as part of their collaboration to expand the African space and satellite industry.
The company will also be implementing projects on behalf of the African Union Commission and the European Union in the coming months. Oniosun continues to reach for the stars, literally.
HARRYKRISHNA NIADASSEN POONOOSAMY PADIACHY, 29, MAURITIUS
FOUNDER, NKH ENERGY
INDUSTRY: ENERGY AND CLEAN TECH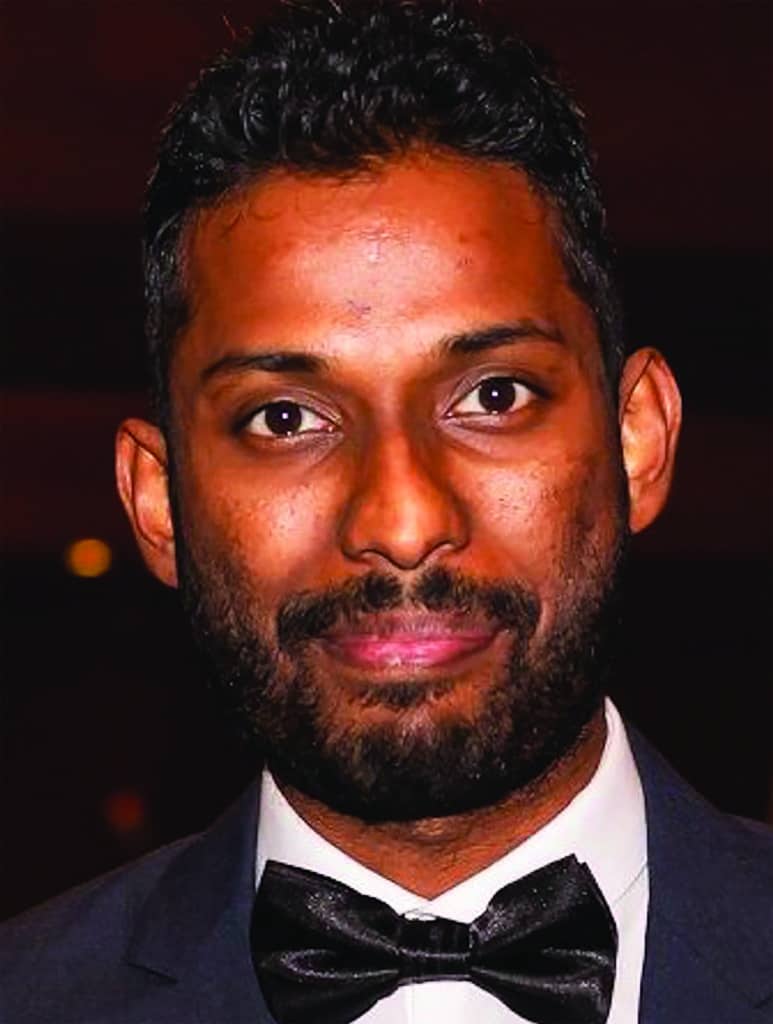 The project has been vulnerable to the heavy consequences of the Covid crisis on the Mauritian economy, an economy whose main industry is tourism.
Mauritian-born entrepreneur, Harrykrishna Niadassen Poonoosamy Padiachy, built his cleantech business, NKH Energy, as a one-man boutique consultancy firm in 2016. In addition, Padiachy also has interests in real estate as the executive director of NRP Properties, at present, developing a multistaged real estate project to the tune of around $15 million on 44 acres of land with other investors.
"The project has been vulnerable to the heavy consequences of the Covid crisis on the Mauritian economy, an economy whose main industry is tourism," Padiachy says. "Nevertheless, I successfully maintained the progress of the project through notably debt restructuring, judicious maneuvering of the low-interest-rate environment, and calculated risk-taking, thereby safeguarding about 60 direct and indirect job opportunities."
What made his application to the Under 30 list compelling was the fact that this young African is the first official representative of Mauritius to the World Energy Council, a 98-year old organization with over 3,000 member organizations in around 90 countries. Padiachy was selected in 2020 with 40 other young energy professionals

LI-CHI PAN, 29, SOUTH AFRICA
ART DIRECTOR AND DIGITAL INFLUENCER FOUNDER, LI CHI PAN STUDIOS
INDUSTRY: CREATIVE VISUAL ARTS
Elle South Africa said that her photographs are "crisp, vibrant and styled to perfection, making her Instagram one of the most beautiful feeds" to be seen. Li-Chi Pan decided to blog and build her lifestyle brand in 2013, at a time when this was still not easily recognized as a profession.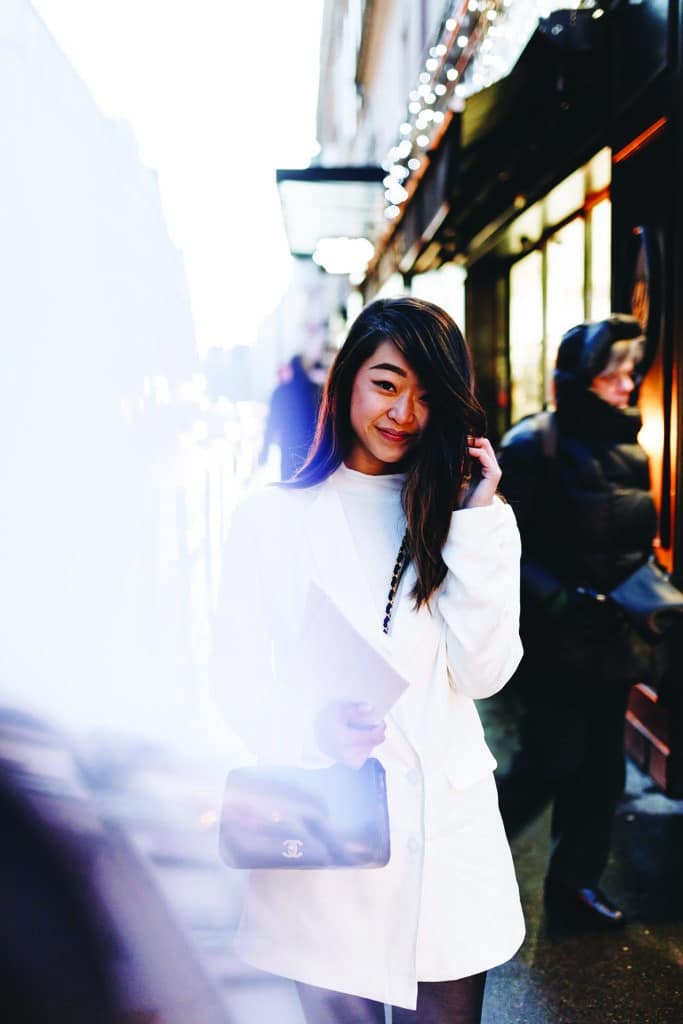 Think of some of the most luxurious brands like Audi, Dior, Hermès, Louis Vuitton, Moët & Chandon; Pan has curated content for all of them. Ben Smithurst, content director at MAXMEDIALAB and independent publishing professional, wrote that only a few photographers have the skill and instinct to leverage their unique talent in an entrepreneurial way.
"Li-Chi has managed to do all of these things in a competitive market, at an age where many creatives are still struggling to find their feet," he said.
Li Chi Pan Studios is based in the heart of Africa's economic hub, Johannesburg. Covid did take a toll on her business, especially when it came to her international clientele. However, when she decided to just focus on expanding her client base in South Africa and working with more local brands and businesses, things did take a turn for the best.
"To my surprise, business picked up again, and now it's been going extremely well… I also spent a large portion of my time during lockdown working on a new body of photographic work – it has been over a year in the making, and I'm so excited to be showcasing it exclusively at the end of June in my hometown," Pan tells FORBES AFRICA.
AMARACHI NWOSU, 26, NIGERIA
SELF-TAUGHT VISUAL ARTIST, STORY-TELLER AND CEO, MELANIN UNSCRIPTED
INDUSTRY: CREATIVE VISUAL ARTS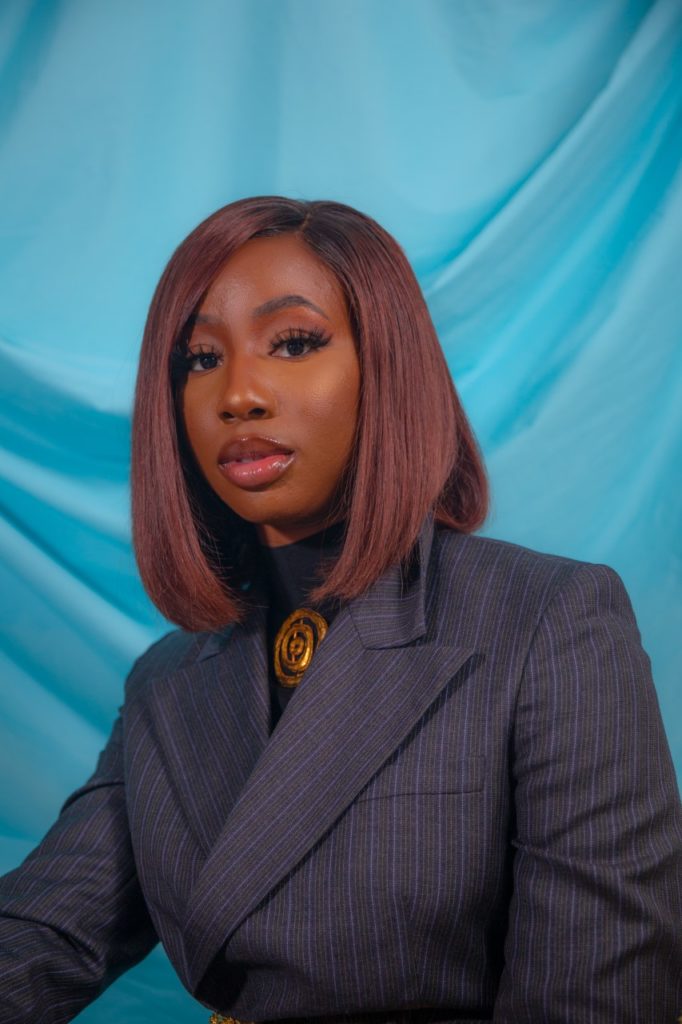 Your art should reflect your truth. Do not ignore your truth trying to uphold someone else's standards or expectations.
In the wake of Africa's renaissance in the creative space, Amarachi Nwosu is a name to remember. The young Nigerian-American is a self-taught visual artist, writer and project manager. Nwosu has worked with a number of big brands including Sony Music, Apple, Nike and Adidas, and artists such as Childish Gambino, Davido, and Mr. Eazi; she has photographed influential figures like Malala Yousafzai and Naomi Campbell.
On Instagram, she calls herself 'Amara Worldwide'. Because of her upbringing, one could consider her a cultural chameleon. She was raised in Washington DC, lived in Nigeria and Japan, and currently lives in Ghana. Nwosu was only eight years old when she realized she had a passion for poetry and writing.
By the time she turned 14, she received her first DSLR camera and started a fashion blog with a friend called Timeless Aesthetic.
"After a year of this project and collaborating with high fashion brands, going to New York and London Fashion weeks, I realized that my dreams were bigger than promoting consumerism. I wanted to tell unscripted, reallife stories of people around the world. I knew if I was going to bring that vision to fruition, I would have to take the risk and start telling those stories myself," she tells FORBES AFRICA.
This led Nwosu to found her own company in 2015 called Melanin Unscripted, a creative platform and agency aimed to dismantle stereotypes and blur the cultural lines by exposing complex identities around the world. At the time, Nwosu struggled financially as she lived in a single-parent household in the United States.
"While my mother worked tirelessly to provide for me and my three siblings, I knew I would have to find financial resources and save up – which was not new to me as I had my own job since the age of 16 and side hustles like selling sneakers and clothes," she says.
Nwosu was determined. She worked hard and was able to win six scholarships to study abroad in Japan where she continued to pursue her work documenting the experience of black creatives from Africa and the diaspora living in Tokyo. Black in Tokyo, her documentary was produced with no budget but on its debut, it was featured in over 50 publications and has garnered over 1.5 million views on YouTube. Since then, Nwosu has continued her mission to highlight and empower black African creatives through story-telling.
"Your art should reflect your truth. Do not ignore your truth trying to uphold someone else's standards or expectations," she says. During the pandemic, her company was able to raise over $11,000 in Covid-19 relief for over 500 families affected by the pandemic through their community impact platform called Rise in Light. She has since been featured by CNN, Afropunk, OkayAfrica, Vogue Arabia and Bloomberg.
"As the CEO of Melanin Unscripted leading a team of over seven people, my goal is to make [Melanin Unscripted] the biggest media powerhouse in Africa by producing both unscripted and scripted series around the world that bridge Africa, the diaspora and communities of color together," she says.
MASTER KG, 25, SOUTH AFRICA
MUSIC ARTIST AND PRODUCER
INDUSTRY: HOUSE MUSIC
"Alexa play Jeruselema by Master KG".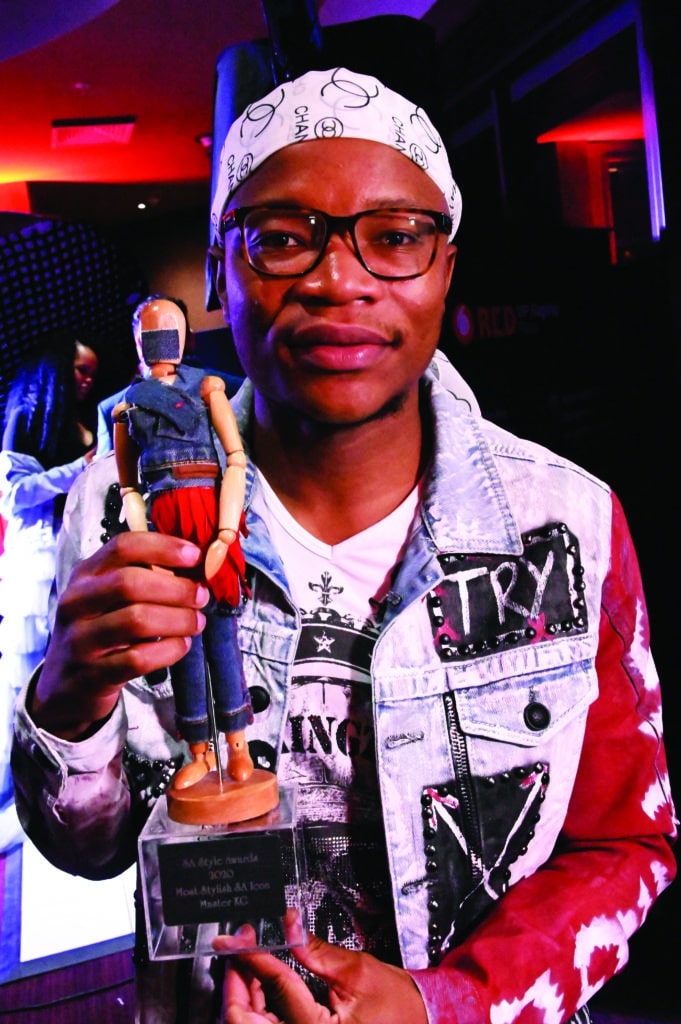 If you do not know 'the Jerusalema challenge' by now, then you have clearly missed the song of the pandemic. Staying at home during the lockdown was made more tolerable as people uploaded TikTok videos of themselves with family, friends or colleagues wearing masks and dancing to Master KG's Jeruselema, a gospel-influenced house song featuring singer Nomcebo Zikode.
The song went viral in South Africa and garnered international recognition from stars such as Portuguese footballer Cristiano Ronaldo and singer Janet Jackson. "I remember telling my friends weeks ago that my wish is to see Ronaldo playing Jerusalema and today, he posted it,"
Master KG, whose original name is Kgaogelo Moagi, tweeted last September. The lockdown success did not end there; in May this year, he celebrated his global hit going triple platinum in Switzerland. It's also triple platinum in Italy. The song alone is one of the most-streamed songs on Spotify with over 220,000 listens on the streaming platform. For the Limpopo-born talent who began his music career barely five years ago, there's no telling where the global hit-maker will be in the next few years.
MIHLALI NDAMASE, 24, SOUTH AFRICA
CREATIVE AND DIGITAL INFLUENCER
INDUSTRY: BEAUTY AND LIFESTYLE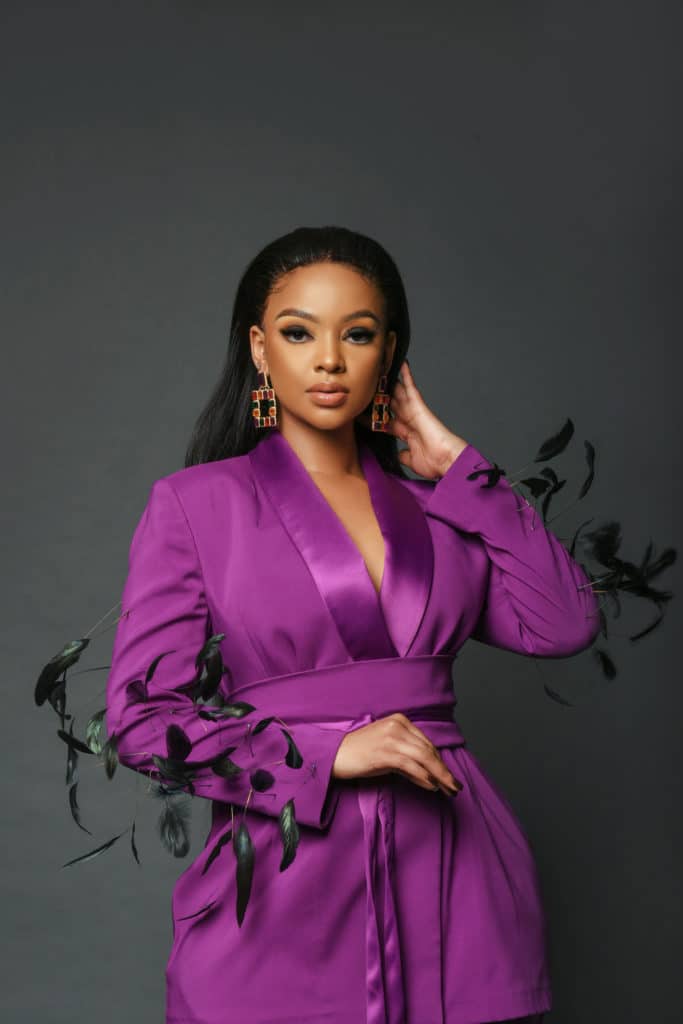 "My future plans and dreams scare me sometimes… I say this because I've already done more than I believed I could growing up in Kokstad."
These are the words of the KwaZulu-Natal-born beauty influencer who went from $500 in her purse to over 300,000 YouTube subscribers, in a world where digital followers amount to creative capital. Hailing from small-town Kokstad, Ndamase has disrupted the beauty industry with her new makeup looks and content on multiple social media platforms.
Speaking to FORBES AFRICA, the creative says that growing up, she was always surrounded by fashion and beauty as her grandmother was a designer and local tailor. At the age of 15, her yen for creating beauty content led her to start her own YouTube channel.
"I knew then that I loved makeup, when I would steal my mom's lipstick and wear them on school excursions," she says.
But it does seem like she was able to pay her mother back as she recalls the time she was able to buy her mother her dream car. The multi-award-winning creator decided to use her platform to uplift the young people of South Africa through her non-profit organization, the Siyazana Foundation.
The foundation runs sanitary pad drives, book drives, and stationery and clothing drives for various organizations in underprivileged areas. During the pandemic, it was no different. Four years into the game and her fans known as 'My Loves' have been the reason for her wanting to continue doing what she does as well as remembering her younger self as the girl from Kokstad.
"Fashion, the business of eventing and creating memories, creating makeup and dabbling more in television content – all of these are now within my reach and to say I'm grateful is an understatement!"
TENDAI KEVIN ZHOU, 29, ZIMBABWE
FOUNDER, VIP HOSTINGS
INDUSTRY: WEDDING AND EVENTS PLANNING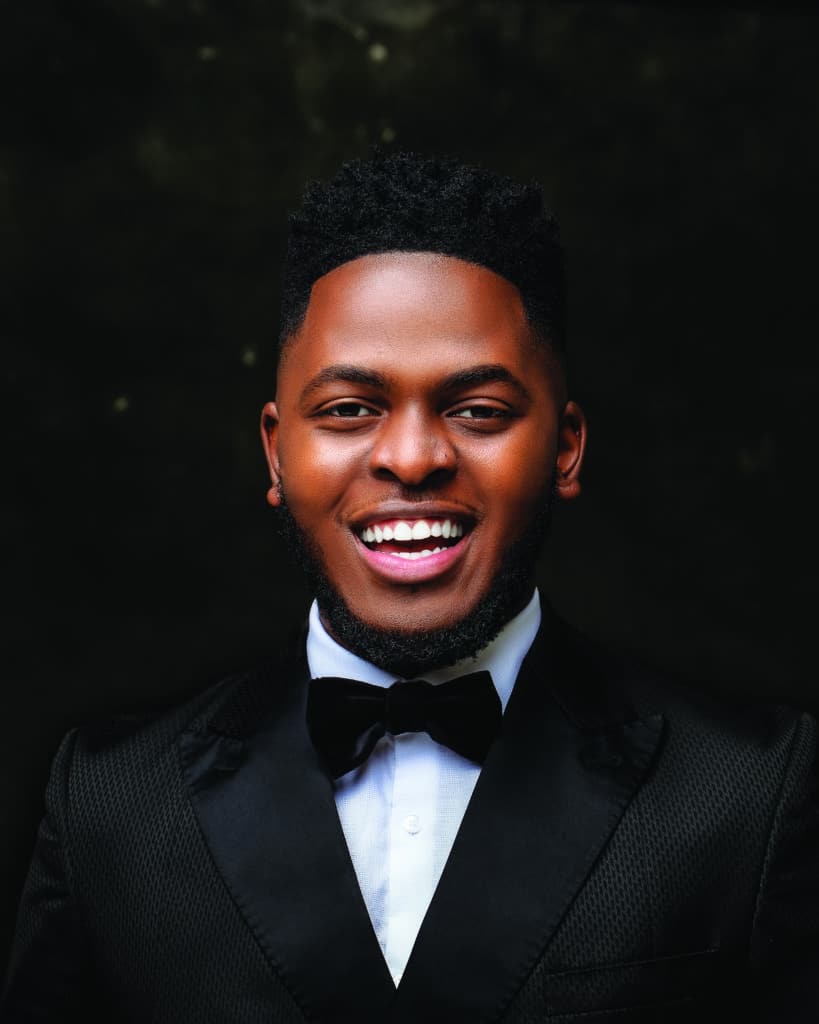 In any given year, Tendai Kevin Zhou would generally conduct and manage as many as 20 weddings and at least 10 to 15 lifestyle and corporate events in Zimbabwe.
But with Covid-19 affecting the global eventing industry, VIP Hostings was affected too and has had to diversify as a luxury flower gifting service delivering curated floral boxes to clients. "In hindsight, business in 2020 was not so bad, it could have been worse given the situation.
Weddings and events definitely downscaled in size," says Zhou. Wedding Expos calls him "the most sought-after wedding planner in Zimbabwe" with a body of work that shows that he has a knack for executing the best bridal events in the country.
Zhou, known as 'Kevin, the wedding planner', was initially to take up a career in medicine, but found himself in Harare, where, at his aunt's place, for the first time, watched a wedding on TV, and was hooked by the nuances.
"I found myself so engrossed in wedding-related TV shows as well as fashion shows," he says. Raised by his grandparents, and looking back at his childhood, he was never too far away from an elegant setting.
"My grandparents were raised during the colonial era and picked up a few British norms like setting the dinner table, picking flowers from the garden for the lounge table, and rearranging the house for spring cleaning which are all skills I learned from them at a very young age."
REMA, 21, NIGERIA
MUSICIAN
INDUSTRY: AFROPOP MUSIC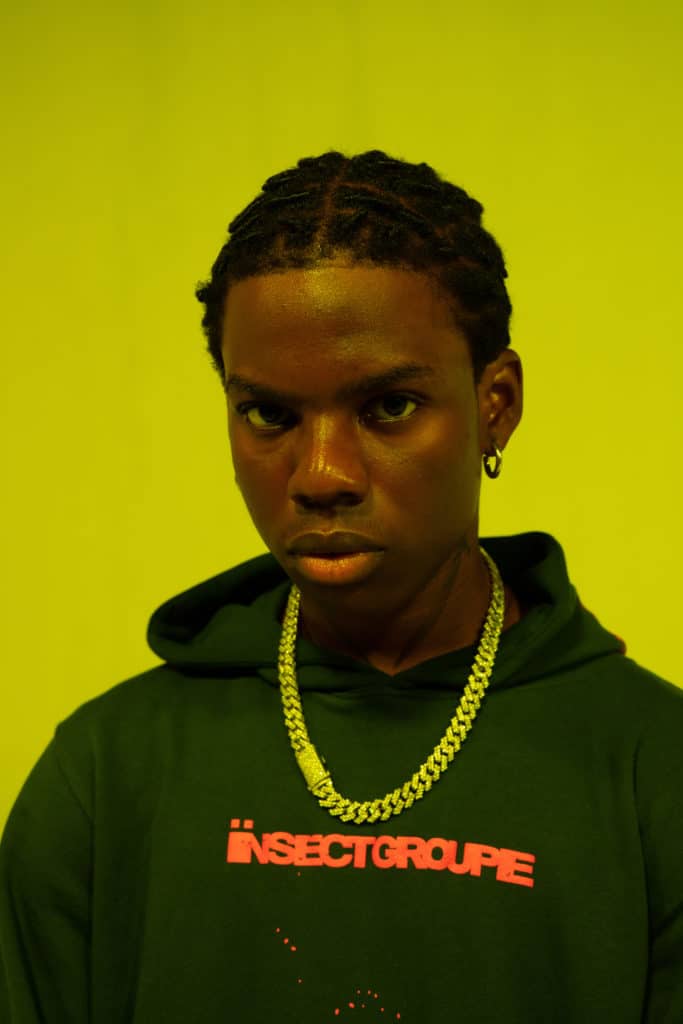 When former US President, Barack Obama, is a big fan, you know you are hitting the right notes. Nigerian artist Rema's song, Iron Man, featured on Obama's 2019 summer playlist with artists such as Drake, John Legend and Lizzo. The 21-year-old Divine Ikubor, known professionally as 'Rema', is best known for his breakout hit Dumebi.
This was arguably one of the best Afropop singles of 2019 and he released more bangers such as 2020's Ginger Me, Woman and Beamer, and 2021's Bounce. The young artist from Nigeria's Benin City is taking Afropop from Nigeria to Africa and the world, becoming one of the fastest rising new stars in the genre. It all started after his parents introduced him to artists such as Fela Kuti and 2Face. As a seven-year-old, he would write rap songs and perform covers.
According to Dazed, one day, as a teenager, he decided to knock on the door of a recording studio after hearing music blasting from inside on his way to school. Little did he know this moment of inquisition would change his life forever. A man opened the door and Rema asked how much he would need for a recording studio.
"I didn't have that amount of money, so I was about to leave and he was like, 'what do you want to do? Do you want to record?' " Rema recalls.
In the end, the man allowed Rema to record for free, and until today, Rema thanks the man who took a chance on him and his dream. Soon enough, the young artist was noticed by Nigerian recording artists, D'Prince, who introduced Rema to Don Jazzy, the head of Mavin Records, one of Africa's biggest record labels. He was signed on immediately and the rest became history. This was the much-needed break after the loss of his father and brother and struggling to make ends meet for his mother and sisters. His hard work and success paid off.
Today, Rema has worked with international artists such as Justine Skye, Skepta, FORBES AFRICA 2020 30 Under 30 list-maker DJ Cuppy and more. He has landed a US tour, a headline slot at the Boiler Room Festival in London, and Nigeria's 2019 Headie Award for 'Next Rated Superstar'.
He was nominated as Best Viewers Choice: International Act on the 2020 BET Awards alongside Burna Boy and Wizkid. "Talent is hitting a target no one else can hit; Genius is hitting a target no one else can see," Rema said in a tweet. It's clear the young boy from Benin City took a chance on his dream and that vision is taking him to the global stage.
IFAN IFEANYI MICHAEL, 29, NIGERIA
CREATIVE ARTIST AND FILMMAKER
INDUSTRY: FILM, FASHION AND ENTERTAINMENT
At the tender age of 10, Ifan Ifeanyi Michael had a vision for himself. His journey started the moment he left the formal education system behind in pursuit of an acting career. Starting with minor roles as a child actor, he is now renowned for his work across the fashion, film and music industries in Nigeria.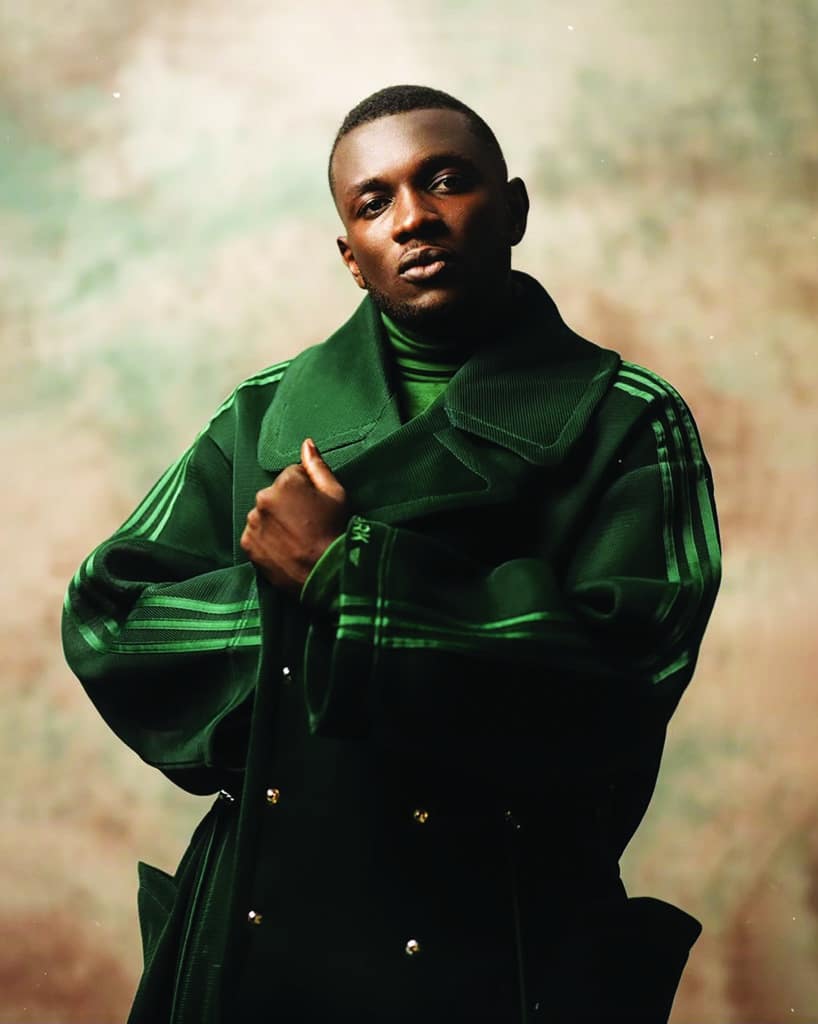 Settled in Lagos, Nigeria, Michael pursued a fashion career when he was 21, at an age when most are still deciding on their professions. Working as a fashion editor and brand consultant during this time saw him gain an interest in the fashion industry and become a stylist to the stars, both local and international.
He has styled the likes of Kelly Rowland and Omotola Jalade Ekeinde and these colossal feats saw his reputation as a stylist cemented in Nigeria. Despite his raving success within the fashion industry, Michael did not forget his love for film. Hoping to revolutionize the narrative of Nollywood, Michael began his career as a film producer. His perseverance and love for film came through with Lotanna, a film shot in Nigeria and bearing his name as a producer.
A movie focusing on the debt a son has inherited from his father, it included the likes of Liz Benson and Chris Attoh with Okagbue as the lead. In 2019 he made his debut as a director, producing the film Foreigner's God, set in Nigeria's colonial past. Since this mammoth achievement, he hasn't remained still, and Covid-19 has not slowed down his ambitions.
He has since produced and directed a number of commercials and music videos and in 2020, debuted a short film for the release of singer Patoranking's album unveiling. Recently, he was featured in GQ's Young, Gifted and Black interview talking about being black, telling stories about blackness, feminism and the LGBTQ community. He was also named Ynaija's 100 Most Influential Nigerians, in 2019 and 2020. Not hard to see why.
WALE LAWAL, 29, NIGERIA
FOUNDER AND EDITOR-IN-CHIEF, THE REPUBLIC
INDUSTRY: MEDIA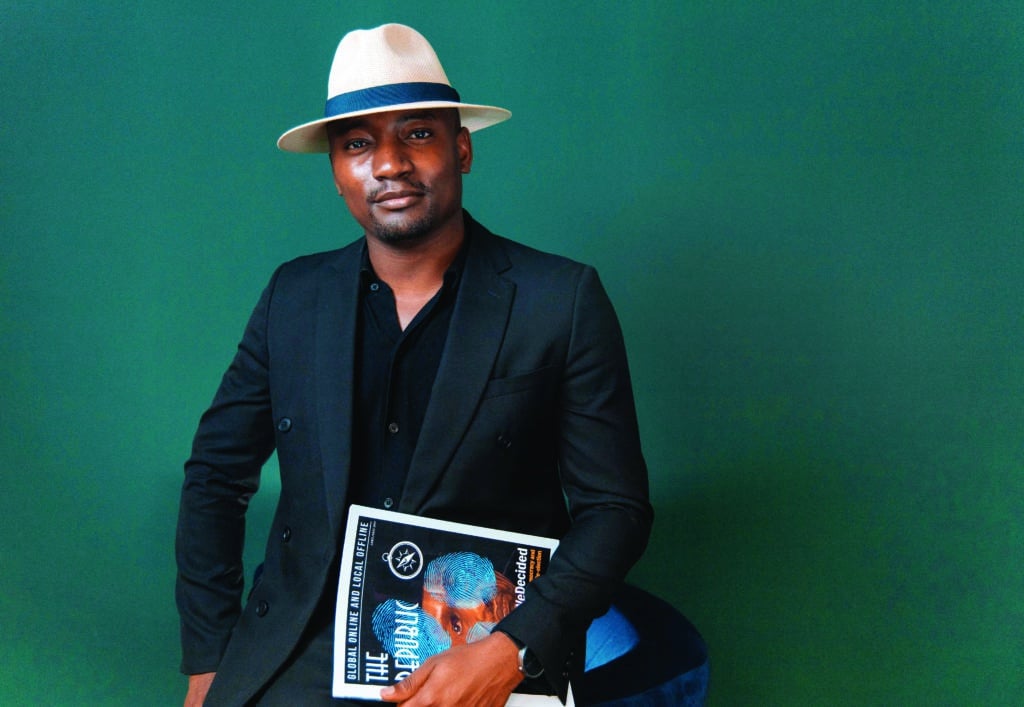 The defining moment for Wale Lawal came on October 8 2020 when he received a message on Slack regarding the youth-led protests against police brutality in Nigeria known to the world as #EndSARS.
"As an African who has spent his entire adult life devoted to the singular cause of improving what the world knows about Africans, that afternoon, I encountered my most challenging dilemma yet: 'do we cover the protest and risk a crackdown from the government'?" says the Editor-in-Chief of The Republic, a Nigerian publication.
Since 2016, Lawal built the publication on his own keeping in mind the risks he was taking in Nigeria's challenging business and political landscape.
"Running a political publication in Nigeria is risky, journalists are known to disappear, every day is a challenge, and there are days I ask myself why I keep going. But I started The Republic because I needed it," he says.
"We don't deserve The Republic. I'll keep saying this. If any facet of Nigerian leadership (and followership) even as much as glanced at one issue of this journal in good faith, I wonder how many ideas for radical change the citizenry might have engaged with by now," quotes Nigerian novelist Suyi Davies Okungbowa on the publication's website.
A recognized expert on Nigerian and African affairs, over the past year, Lawal has made significant contributions to African media and youth representation through the publication. Most notably, it was influential in shaping the local and international coverage of the #EndSARS protests. This year, Al Jazeera recognized Lawal's publication as leading a new generation of independent media in Nigeria.
"I did not know that I would become one of the protest's leading voices or that The Republic's #EndSARS coverage would become my proudest achievement yet," Lawal says.
REINHARD MAHALIE, 28, NAMIBIA
FASHION STYLIST FOUNDER, RM FASHION STYLING
INDUSTRY: FASHION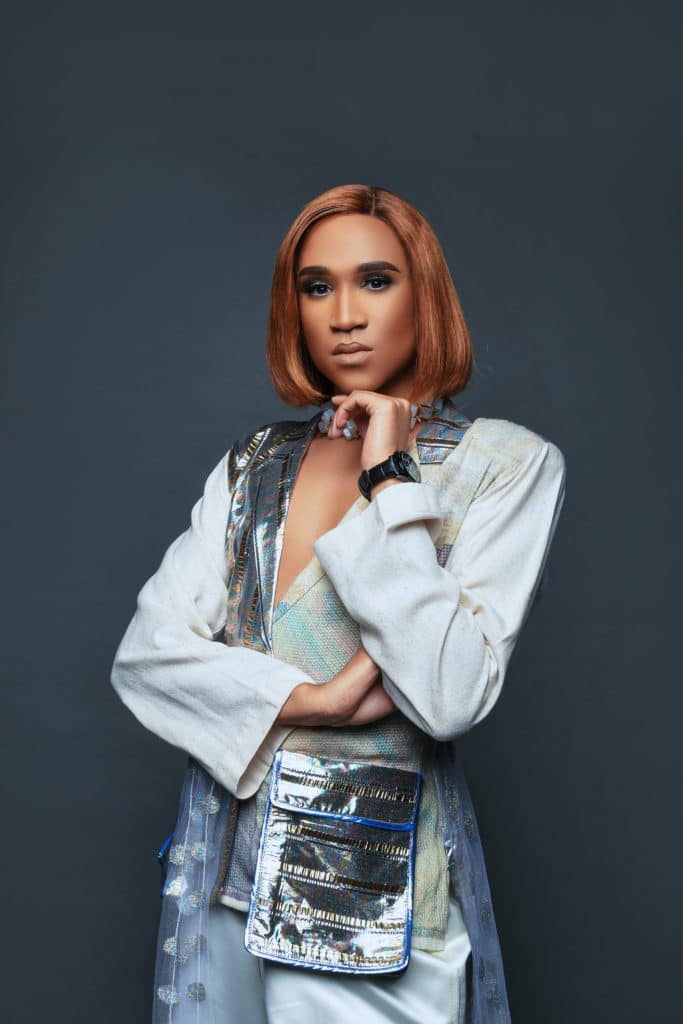 From a young age, Namibianborn Reinhard Mahalie knew he would be successful. Hailing from Keetmanshoop, a dusty town in southern Namibia, Mahalie was always spontaneous, outspoken, confident and inquisitive. The award-winning stylist launched the RM Fashion Styling brand in 2016.
"I always wanted to become a fashion designer, but then I realized my strength is more in fashion styling and image consulting," he tells FORBES AFRICA. Mahalie quickly became a household name in the fashion and entertainment industry and was known for his smart, elegant style. He has styled the likes of South African media personality Maps Maponyane, Namibian musician 'Gazza', Big Brother winner Dillish Mathews, Miss World Namibia Odile Gertze, amongst other media and entertainment personalities.
Mahalie also has international awards under his stylish belt, namely the Abryanz Style and Fashion Award Fashion Stylist of the Year (southern Africa) in 2016 as well as the Designer Award African Male Fashion Stylist of the Year 2020. Locally, he also won SYMLAFA Favourite Stylist of the Year in 2019.
"All this acclaim before the age of 30, in a four-year span. I have accomplished so much in such a short time," he says. As Mahalie faces the cameras on the set of the 2021 FORBES AFRICA 30 Under 30 cover shoot in Johannesburg in May, the whole room stops to stare and marvel at his confidence and swagger.
HAYZE ENGOLA, 28, MALAWI
MUSICIAN AND CREATIVE FOUNDER, KNQR INVESTMENTS
INDUSTRY: FASHION AND ENTERTAINMENT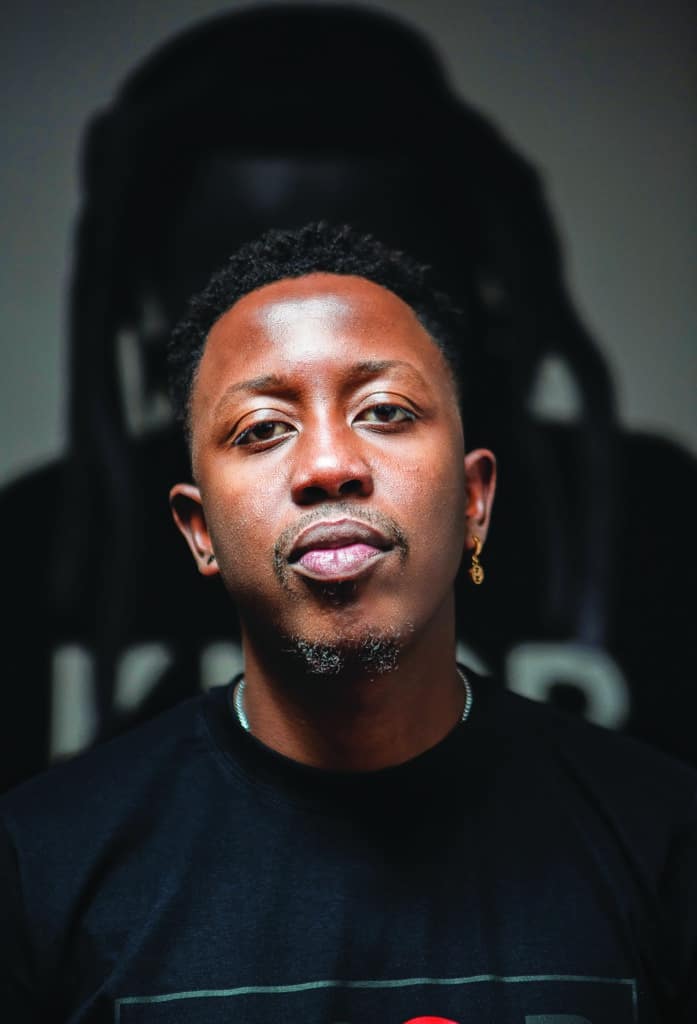 Born in Blantyre, Malawi, in a township called Chitawire, Hayze Engola always knew he was going to be "a conqueror". However, it was only in 2014 that his journey became really clear to him when the then 22-year-old heard his first single play on the radio. At the time, he was part of a group called Home Grown Africa, with his long-time friend Yankho Zulu, aka Classic.
He has since performed at the country's biggest festival, the Lake of Stars, touring with Coca-Cola in 2015 and 2016. As the two spent their youth making music together, they were heavily influenced by artists such as Jay-Z and Nas. For Engola, that inspiration wasn't only in terms of music but in how they did business too, paving the way for him to follow suit as a creative entrepreneur.
In 2017, he founded a brand called KNQR; he says the four-letter word means to overcome and take control; to conquer.
"It was then that I came up with the concept KNQR (conquer), which was going to be my version of ROCA WEAR or a SEAN JOHN, or something closer to home, AMA KIP KIP," he tells FORBES AFRICA.
KNQR is a creative house that specializes in fashion, music, marketing, content management and charity initiatives (through the KNQR foundation).
"He has fused music with fashion which has inspired a lot of young people in both sectors. His brand KNQR is quite famous among youth, his inspiration in changing the game is seen both in urban and rural," says Gift Sukali, a FORBES AFRICA 30 Under 30 list-maker from 2020.
When he first started out, Engola would sell at least 20 to 30 T-shirts from the trunk of a car after he would drop his girlfriend at work; she later quit her job to help him pursue his dream. The brand grew to become an apparel store in 2020, in the heart of Blantyre, at the height of the pandemic.
At the store's launch, he released an EP titled Welcome to the Shop; half the revenue generated from the sales of the project went towards a 'warm winter initiative' providing warm clothing for the underprivileged in Blantyre. The goal was to dress a 1,000 people, which they achieved, collaborating with the Blantyre City Council, Samaritan Trust and DAPP Malawi.
"Living in a third world country and owning a business may seem like an extreme sport at times and has more than enough of its share of challenges; challenges such as the inconsistent supply of raw materials, which in turn affects production, which affects sales," says Engola.
However, they were able to overcome this with their own product range and by establishing relationships with reliable international suppliers. Proving to be a conqueror during the pandemic, he won two awards at the first installment of the Malawi Music Hip-Hop Awards 2020 as 'Hustler of the year' and 'Verse of the year' for his single Welcome to the shop title track off his album Welcome to the shop. He plans to expand KNQR in and around Malawi and then to more African countries by 2025.
KABZA DE SMALL, 28, SOUTH AFRICA
PRODUCER AND DJ
INDUSTRY: AMAPIANO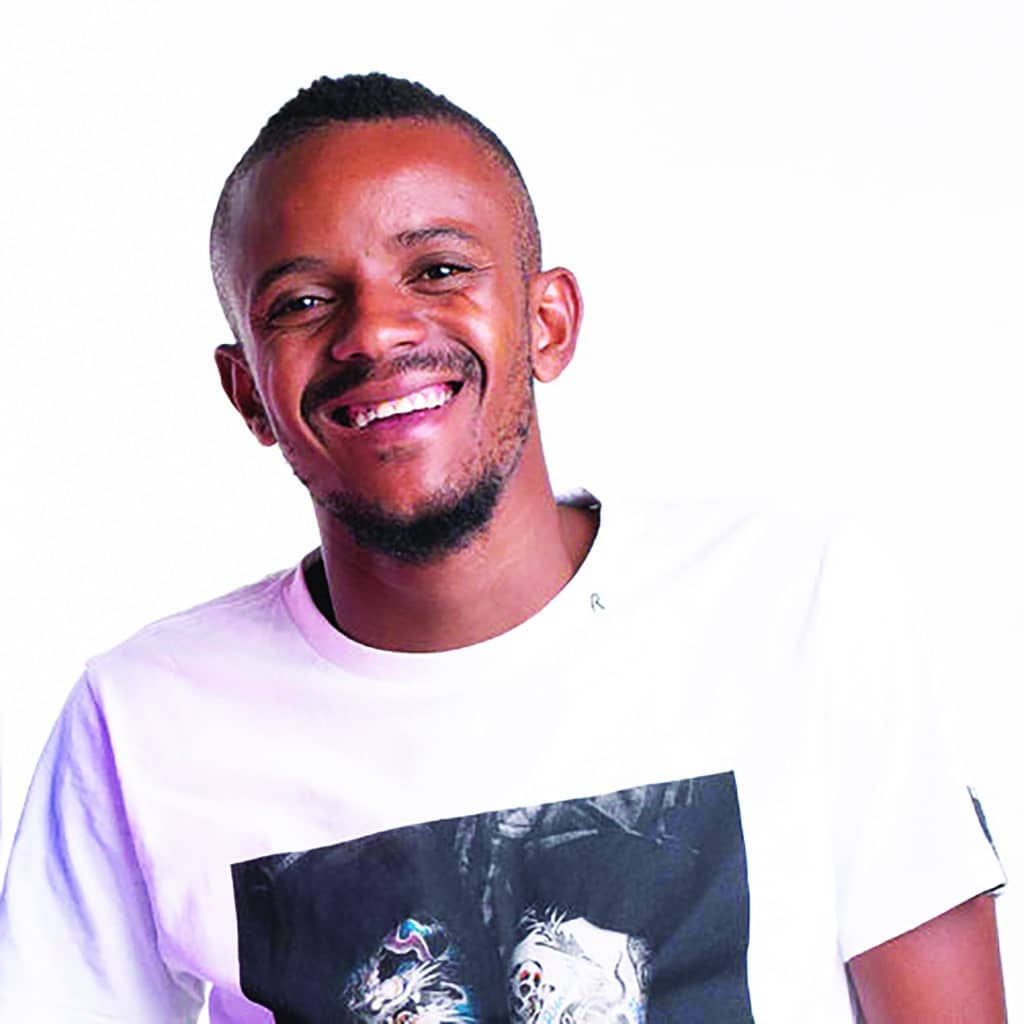 South Africa's Amapiano genre has massively expanded not just locally but globally and Kabza De Small is undoubtedly one of the DJs responsible for that, ascending to the throne as the 'King of Amapiano'. De Small, born Kabelo Motha in Mpumalanga and raised in Pretoria, began his career as a DJ in 2009. However, he only started gaining national recognition five years on, after releasing songs such as Amabele Shaya and Umshove. In 2019, Spotify named him the moststreamed South African artist on the platform.
During the Covid-19 national lockdown in South Africa, he gave fans something to take their worries away by releasing an EP titled Pretty Girls Love Amapiano 2. The same year, he released a solo studio album, I Am The King Of Amapiano, featuring South African and international artists such as Burna Boy, Tresor, Wizkid, Cassper Nyovest, DJ Maphorisa, and Samthing Soweto.
Tracks produced by De Small such as Sponono and Lorch, and the ones he features in such as Vula Vala and Woza, have easily become 'groove anthems' in every nightclub and bar in the country. His music has gone viral around the world, and Amapiano, characterized by synths, airy pads, and a wide percussive bassline, is certainly infectious. Last year, De Small bagged the 2020 DStv Mzansi Viewer's Choice Awards for Favourite DJ and Favourite Rising Star.
"Never take anyone's dreams for granted no matter how small it sounds to you," De Small said in a tweet. For someone who started his journey over a decade ago, he has shown consistency.
JULIO 'BEAST' BIANCHI, 23, SOUTH AFRICA
E-GAMER, FIFA PLAYER
TEAM: SOUTH AFRICAN NATIONAL TEAM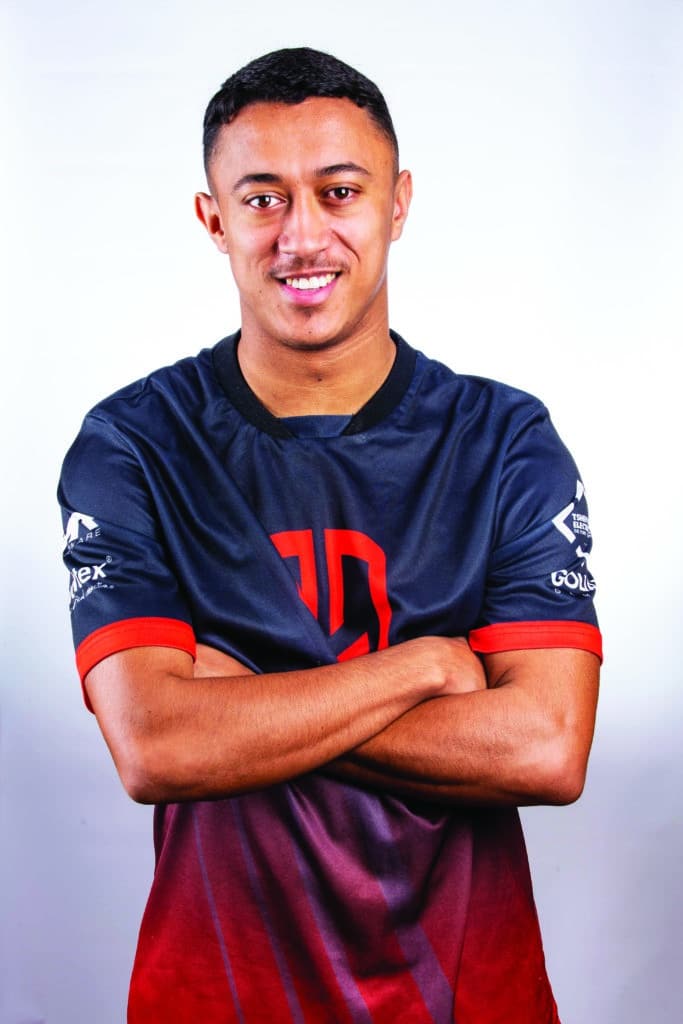 The one industry that has thrived the most during Covid-19, without question, has to be e-sports. And representing South Africa is the young competitive FIFA e-player, Julio 'Beast' Bianchi. The uplifting story of Bianchi begins in Cape Town where he grew up often seeing gang violence and tough times.
As a teenager, his entire focus was on football, and he realized that football was an opportunity for him to "grow outside of his surroundings". He played in the South African team at the provincial level (also competing overseas) and lived for school and soccer.
"However, during my downtime, I was known to pick up a gaming controller and jam FIFA." As he got older, he began to realize that his football dreams might not materialize, because he was starting to feel the strain of injuries and the impact on his education.
His PlayStation allowed him to become immersed in the world of FIFA and he started to realize he was extremely good at the game, so much so that in 2021, Bianchi made FIFA history by being in the first team from South Africa to ever qualify and compete in the official FIFA eClub World Cup.
THABO MOLOI, 19, SOUTH AFRICA
E-GAMER, FIFA PLAYER
TEAM: eBAFANA BAFANA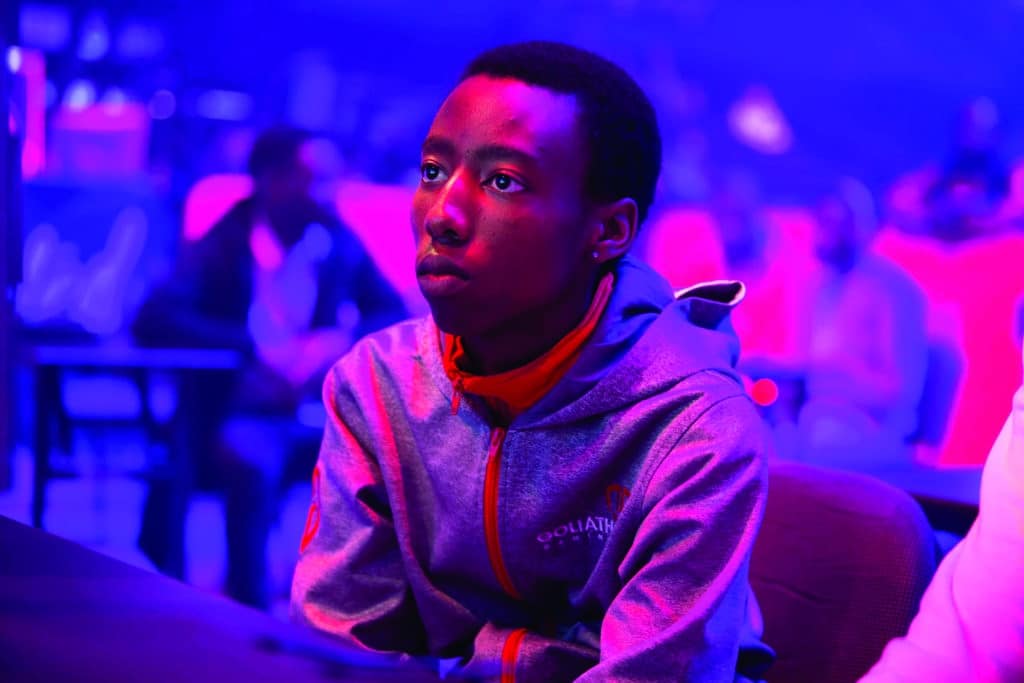 2020 was a busy year for Thabo Moloi. He became the first e-sports athlete on the African continent to be signed on by Red Bull and has become a part of Goliath Gaming, a competitive multi-gaming organization. Africa has fallen behind in joining the global e-sports arena but it is the likes of gamers such as Moloi who are slowly and resolutely working to change that narrative.
From playing the EA Sports soccer game FIFA at home on his couch in South Africa, he is now one of the members of the eBafana Bafana team who played at the FIFA eNations Stay and Play Cup. This saw him play alongside the likes of cricketer Kagiso Rabada and musician Cassper Nyovest and cemented his reputation as a player to be reckoned with in the FIFA arena.
Moloi began his professional career at the age of 16 after causing an upset at the VS Gaming FIFA Festival in 2018. Beating out 512 other players for the title, Moloi took home the prize money and the awe of the gaming community at large. Despite his success and accolades, Moloi continues to hone his craft and ready himself for the next big challenge.
LUKHANYO AM, 27, SOUTH AFRICA
RUGBY PLAYER
TEAM: SOUTH AFRICAN NATIONAL TEAM, CELL C SHARKS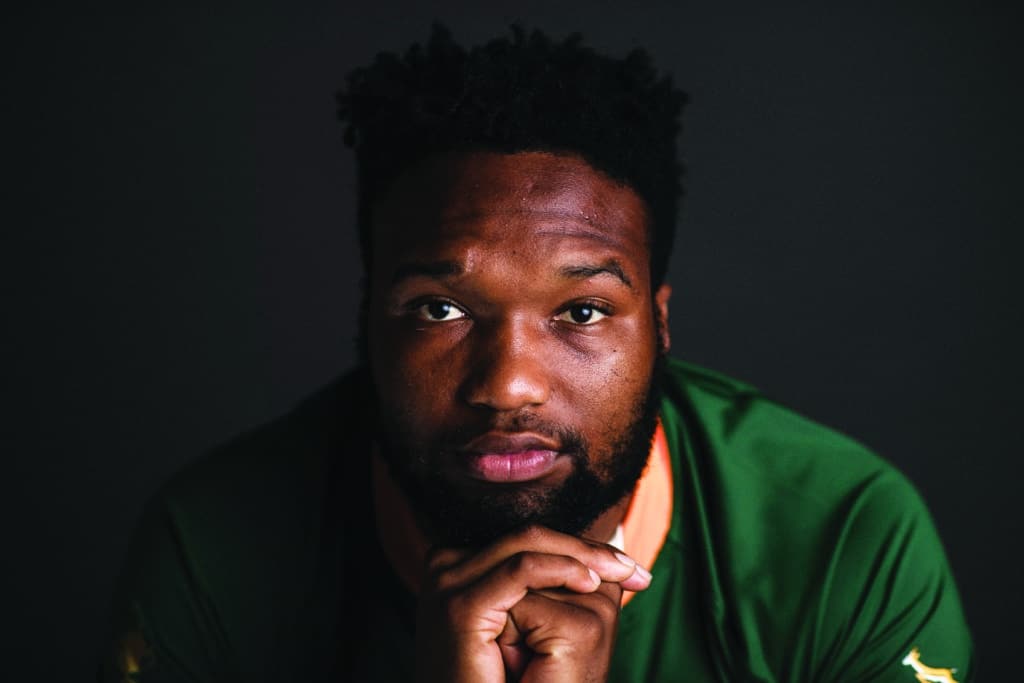 Featured in six of the seven matches played by South Africa in the Rugby World Cup in 2019, Lukhanyo Am is a force to reckon with. Playing an integral role throughout the rugby series, Am was part of the assist for South Africa's first try in a Rugby World Cup final. "My biggest highlight was making it to the World Cup squad, so when we won the [2019] World Cup, it was something else," he tells FORBES AFRICA.
Coming from the Gladiators Rugby Academy in Margate, Am has gone from strength to strength. Am played in the minor leagues before playing for the English team, Saracens, as part of an exchange program that was done in conjunction with the British High Commission.
He was also called upon to join the Southern Kings Super Rugby squad for a trial period before finding his home in KwaZuluNatal as part of the Sharks squad. Already a veteran in the field, Am has 15 Springbok test caps to call his own and has become a regular in Super Rugby games with over 58 appearances to date.
Being seen as one of the players to watch, Am continues to inspire admiration and respect in colleagues and competitors alike. "One of the best rugby players I have been privileged to play alongside at both the Sharks and the Springboks," says Tendai 'Beast' Mtawarira, this year's 30 Under 30 udge, about Am to FORBES AFRICA. "A highly intelligent and gifted young man but yet so humble and respectful. I hold him in high regard, and he will achieve even greater things in the future."
CHESLIN KOLBE, 27, SOUTH AFRICA
RUGBY PLAYER
TEAM: SOUTH AFRICAN NATIONAL TEAM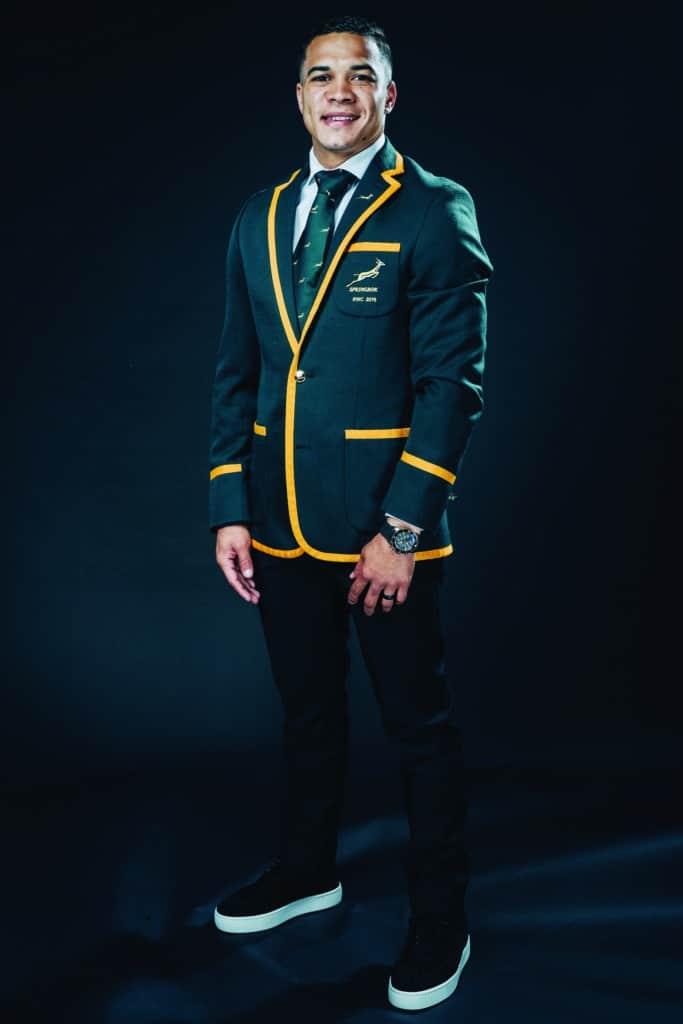 South African rugby player Cheslin Kolbe has made a name for himself locally and abroad. Before his ambitions went international, however, Kolbe made waves as part of the South African national rugby team. He started to gain recognition as a member of the South African Sevens team and won bronze at the 2016 Summer Olympics. It was this performance and a string of successful stints for South Africa's Western Cape province that gained the interest of French rugby team Toulouse where he was signed on and played for the team during their 2017-2018 season.
Being called by the South African national rugby team, however, brought Kolbe home as he joined the team playing at the 2019 Rugby World Cup. In his debut match, South Africa lost to Australia. Rallying with the team, however, saw Kolbe as an instrumental player in securing South Africa's win in the finals and saw the team crowned as the 2019 rugby world champions. Nominated for the 2019 Rugby World Player of the Year, with a bright future ahead of him, Kolbe has only just begun his journey as a legend within South African rugby.
ANTONIO DEPINA, 26, CAPE VERDE
FOUNDER, OVERSEAS BASKETBALL CONNECTION AND PRAIA LEAGUE
INDUSTRY: SPORTS TECH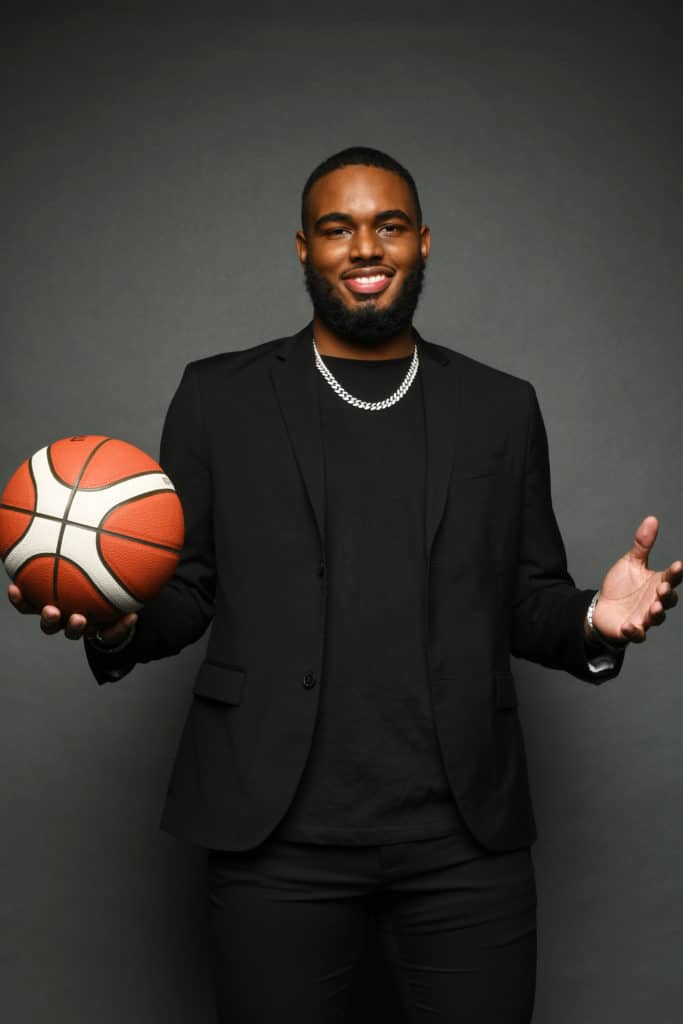 It's not often that a former professional basketball player can still have an impact beyond the court. But Antonio Depina, from Cape Verde, is an exception. From shooting hoops in Portugal and Spain as a professional, he traded the ball for a business suit, founding Overseas Basketball Connection, a mobile app for basketball players to connect with pro basketball teams worldwide without the use of an agent.
"It is a job marketplace for basketball players. Players create a profile and search the app for basketball openings worldwide and can send their profile to a team with the push of a button," he tells FORBES AFRICA. The app is a top 200 sports app on Apple and rates 4.3 out of 5 on Android. Depina comes from humble beginnings. With a Liberian mother and a Cape Verdean father, he watched his parents live through poverty which prompted them to look for a new game plan pursuing the American dream. "Growing up, I was always aware of my African heritage and embraced my African culture. I used basketball as an outlet to stay out of trouble and stay focused," he says.
With an entrepreneurial spirit even at the tender age of seven, Depina would sell his video games and old toys and by the age of 11, would sell candy bars to raise money to help pay for his travel to basketball tournaments. After receiving a scholarship to Lincoln University in Pennsylvania, he played for four years and earned his bachelor's degree in criminal justice. This led him to secure a basketball contract in Europe playing in Portugal and Spain. "During my time playing basketball, I learned a lot and noticed a few things which had been the status quo with overseas basketball recruiting, therefore, I was able to create a solution," he says.
As a result, Overseas Basketball Connection was born with the aim of helping African players, who are often exploited, through technology. Depina expresses how he feels that any moment an African player enters a European team, there are payment gap discrepancies.
"They are given the bare minimum, whereas their pay is extremely low in comparison to other players on the team. This is a never-ending cycle which is an excessively big problem. African players are undervalued and underappreciated," he says. Depina also founded Cape Verde's 1st Pro Basketball League called the Praia League, which encompasses six teams from the various islands. In the future, Depina plans to transform the league into the Cape Verdean Basketball League (CBL) with a Summer League which will model the NBA Summer League. If you're a big fan of reality shows on Netflix, then you might be familiar with Depina's face. In 2020, he starred in the Netflix show The Circle.
JAMES KANG'ARU MWANGI, 28, KENYA
FOUNDER AND CEO, EPITOME SCHOOL OF CHESS
SPORT: CHESS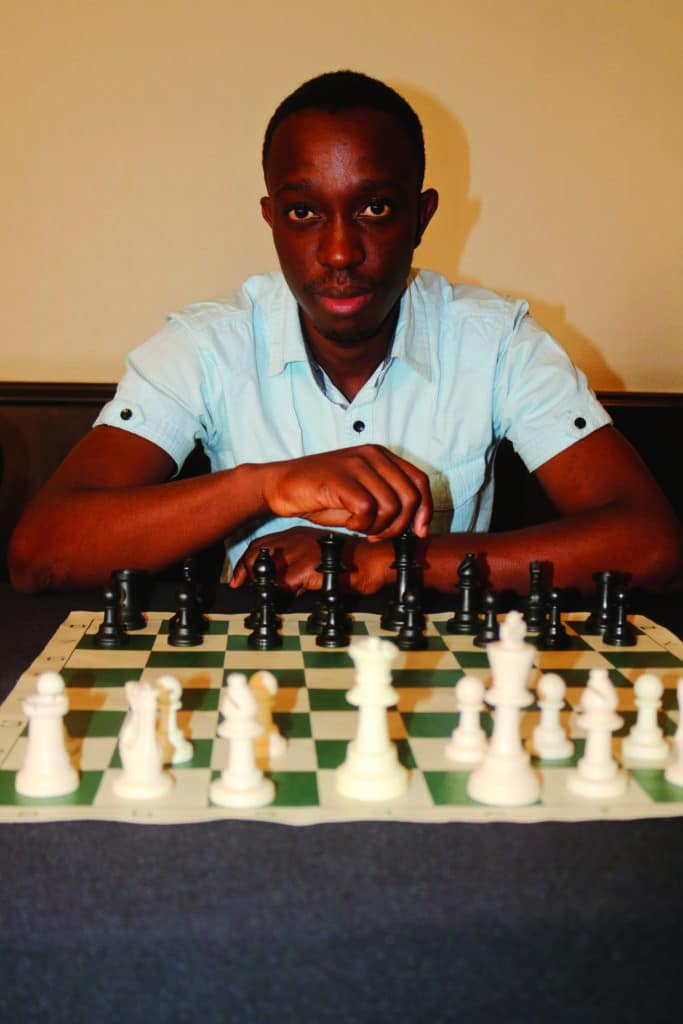 They say that life is a game of chess, and for Kenyan-born James Kang'aru Mwangi, that phrase is an understatement. At the age of 20, he started playing chess professionally and coaching juniors and locals of Ruai ward, the Mavoko area in Machakos, and the Mukuru Kwa Njenga slums. The man from humble beginnings saw chess as an outlet to change his circumstances and community. "I believe the future is brighter when the youth are empowered and my contribution is through sports. I am a chess and talent search coach; with these skills, I have been able to [bring] the benefits of chess to many youth as well as grow my individual capacity and titles in chess," he tells FORBES AFRICA.
He founded Epitome School of Chess, a sports academy growing and nurturing sports talent in East Africa and among locals in over 10 counties in Kenya and also Kampala in Uganda. Mwangi has led Kenya's junior team to win Africa Zone 4.2 Teams Chess Championship and represented Africa in the World Youth Chess Olympiad.
This grandmaster has received numerous accolades including being accredited by the World Chess Federation (FIDE) as Africa's youngest international arbiter and FIDE instructor and has been appointed to represent Africa in the World Olympiad in his capacity as International Arbiter. Mwangi also became the first Kenyan to be appointed by the Africa Chess Confederation as a Chief Arbiter in continental chess events. When he is not playing chess, Mwangi is an economist also currently pursuing an MBA. Last year, he received the top 35 Under 35 Awarding Youth Excellence in Kenya for Youth of the Year: Sports. Currently, Mwangi is working with Nairobi county and soon will work with Nakuru county to empower youth. His goal is to ensure that sports funds and activities actually reach young people.
TILKA PALJK, 24, ZAMBIA
TEAM: ZAMBIA NATIONAL TEAM
SPORT: SWIMMING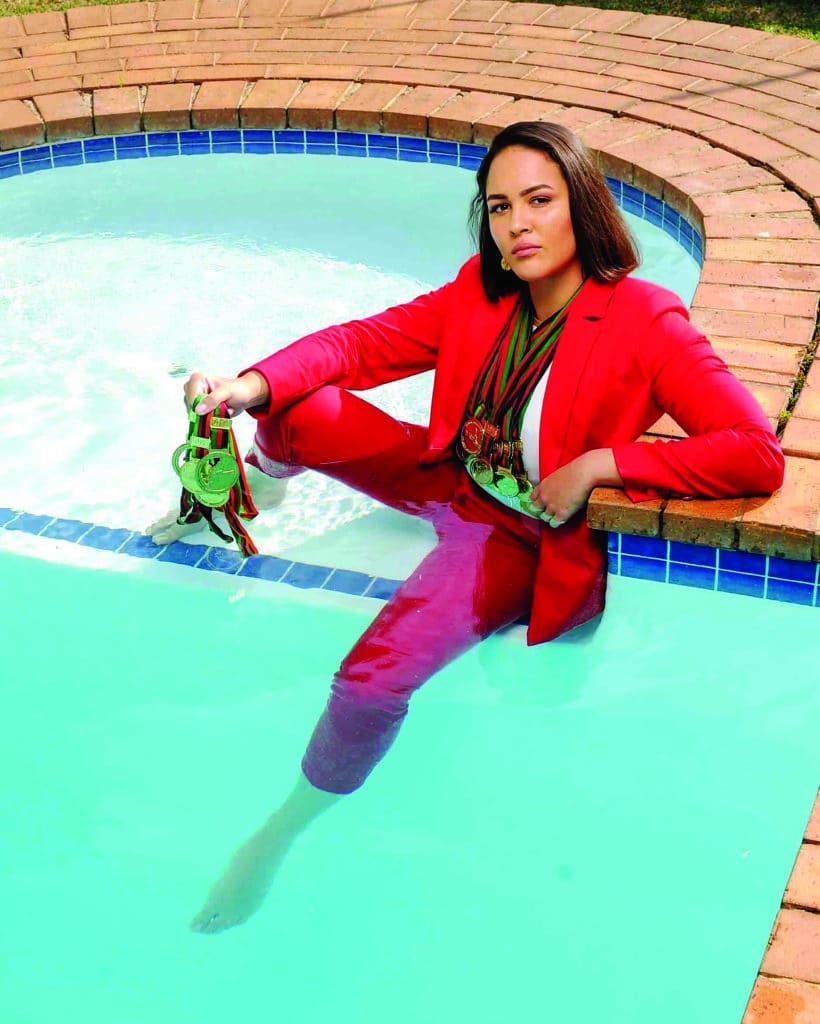 "The swimming community used to sponsor my training and traveling."
In March this year, News Diggers called Tilka Paljk an "outspoken swimmer" as she called out Zambian officials ahead of the Tokyo Olympics in July. This was on account of her coach not being able to travel with her because he is South African and not Zambian.
"It's not even a policy, the national team coach for a sport doesn't have to be Zambian, but everyone is fighting to get a spot on the Olympic team as an official because the allowance is more than what athletes get, it's really all about the money," she said.
Being a strong female voice in the sports industry is something that comes easily to Paljk. This is evident in her many accolades, including best female Zambian swimmer, the national record holder for the women's 50m, 100m, and 200m breaststroke, and Sportswoman of the Year 2018 and 2019 (to name a few).
The strength and perseverance is prevalent in the story of how she came to be successful. Raised by a single mother in Zambia, when Paljk was 10 years old, her mother became ill with cancer. Unfortunately, this led to her losing her job and the family was forced into poverty.
"We were lucky to have a few family members support us during this time. And the swimming community used to sponsor my training and traveling."
Her mother passed away when she was 17, and Paljk looked after her 12-year-old brother. "Since then, I have been making ends meet for my brother and me."
Her journey as a swimmer has been successful thus far which includes a bronze medal at the Africa Games in 2019, a silver at the African Swimming Championships 2018, and also as a semi-finalist at the Commonwealth Games in 2018. Paljk is also working with the Zambian department of education to start Montessori preschools in underprivileged communities