How do you sum up 100 years in one evening? Sounds impossible. But not for Glenfiddich, who have, in partnership with Proud Mary, launched South Africa's first 100 Club and Whiskey Vault.
In business, it's always about the 'Three Ps' – profit, people and planet. And for this experience, here's another – Proud Mary. Nestled in the heart of Rosebank's foodie district, it's a modern mid-century-inspired all-day eatery and wine bar that's both pristine and opulent.
And adding to this experience is yet another P – no, not just the personalities Jezz Tibini and Maps Maponyane who are present, but rather the private collection of Glenfiddich, nestled in an exclusive vault.
The night is young and Proud Mary treats the palate to a range of tastes with a menu curated to pair perfectly with the world's most-awarded single malt Scotch whiskey.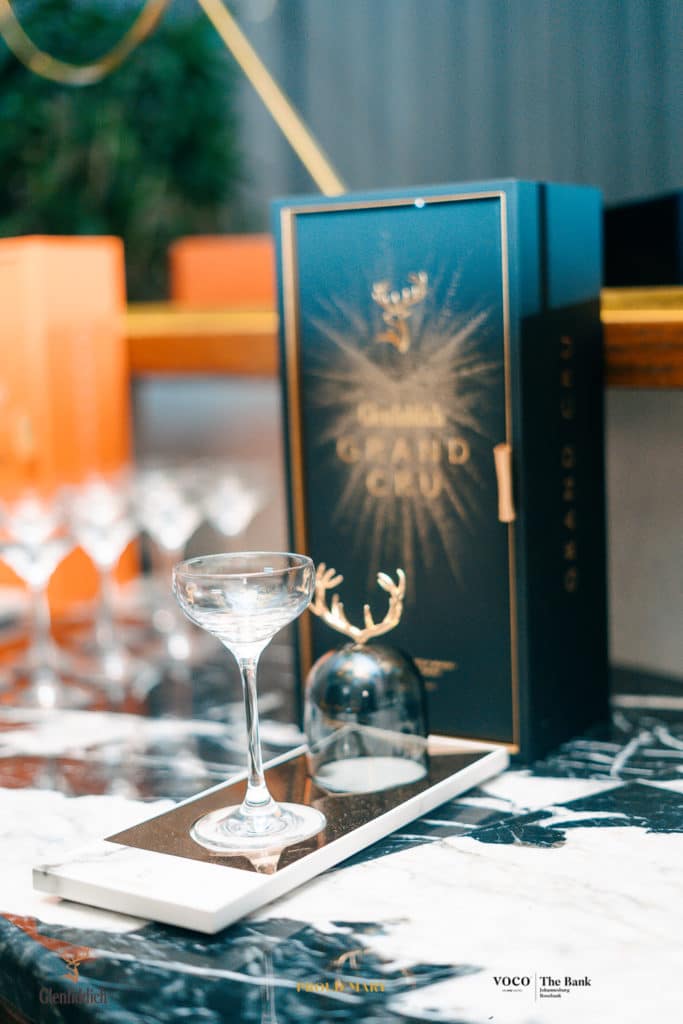 And Glenfiddich ambassador Jezz Tibini shows you exactly what it means to embrace, crown and celebrate the occasion.
"There is no right or wrong way of drinking whiskey," Tibini smiles in the warmly-lit Glenfiddich Proud Mary room as the tasting begins with a 21-year-old spirit. "There is a recommended way."
Throughout the tasting, guests are treated to a medley of vibrant flavors, not only from the 21-, 26-, 23- and 30-year-old whiskeys but also from the delectable menu offering everything from mouthwatering wagyu to lamb chops.
"A lot of people do not know an experience like this where you get to pair food with whiskey," Tibini explains.
TV personality Maps Maponyane then chats about how he traveled to Iceland to retrieve a sample of "the cleanest water on the planet" and find "water untouched by man".
This initiative was part of Glenfiddich's goal to reserve and conserve one of the world's most precious resources.
"You are probably wondering why Glenfiddich is interested in something like this," Tibini explains. "But yes, it's an important conversation but also water opens up the whiskey."
It's best explained if you indulge in the moment to understand the full context of both the full-bodied whiskeys as well as the richness of Tibini's storytelling.
Join The Club?
With your 100 Club membership and unique magnetic key, you will gain access to Johannesburg's finest whiskey vault, proudly curated in partnership with Glenfiddich:
One full tasting and dining experience with Glenfiddich ambassador Jezz Tibini.
A complimentary night for two at voco Johannesburg hotel, an IHG International South Africa-first 25% off on room nights at voco Johannesburg for the duration of your membership
Access to the hotel's facilities including a 24-hour cafe, valet parking, a fully-equipped gym and nearby shopping and entertainment at Rosebank Mall.
Access to limited Glenfiddich stock, use of Johannesburg's first-ever Glenfiddich dining room and whiskey vault, ideal for private dining and tasting experiences.
Membership fee R60,000 ($35,260)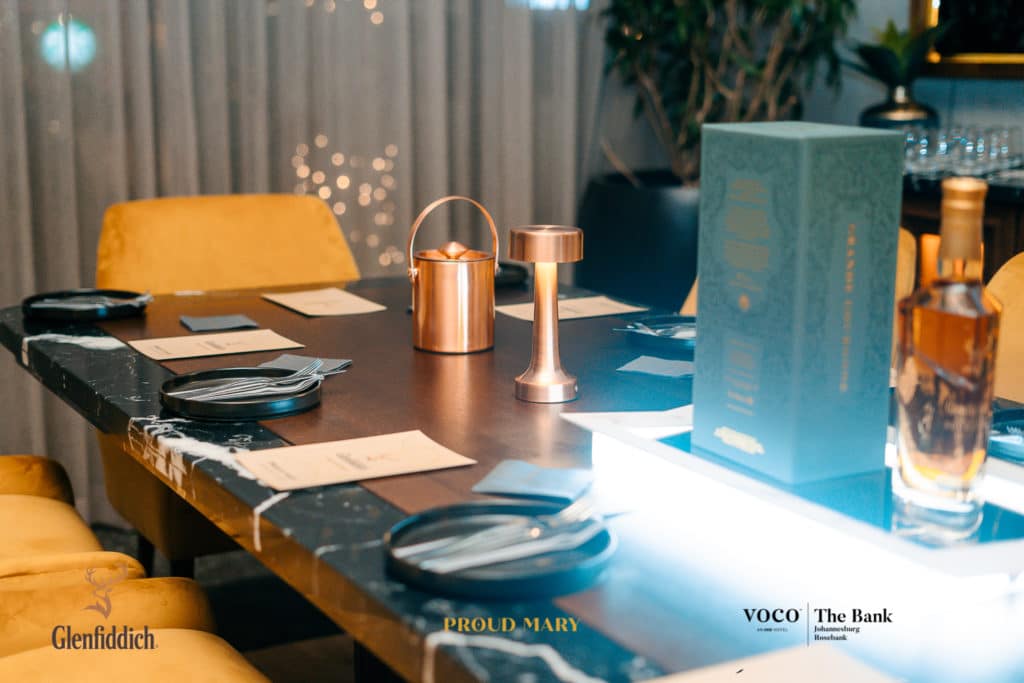 Whiskey drinker or not, it's an experience you don't want to miss. And if you are someone who flinches and cringes at the first drop of whiskey that touches your lips, this tasting experience will guide you through the journey of whiskey-drinking and take you one step further to becoming a whiskey-lover.
"We create whiskey to tackle neglected palates," Tibini says. "Like I said, it's not traditional to pair food with whiskey but I promise you with this experience, all your senses will be activated."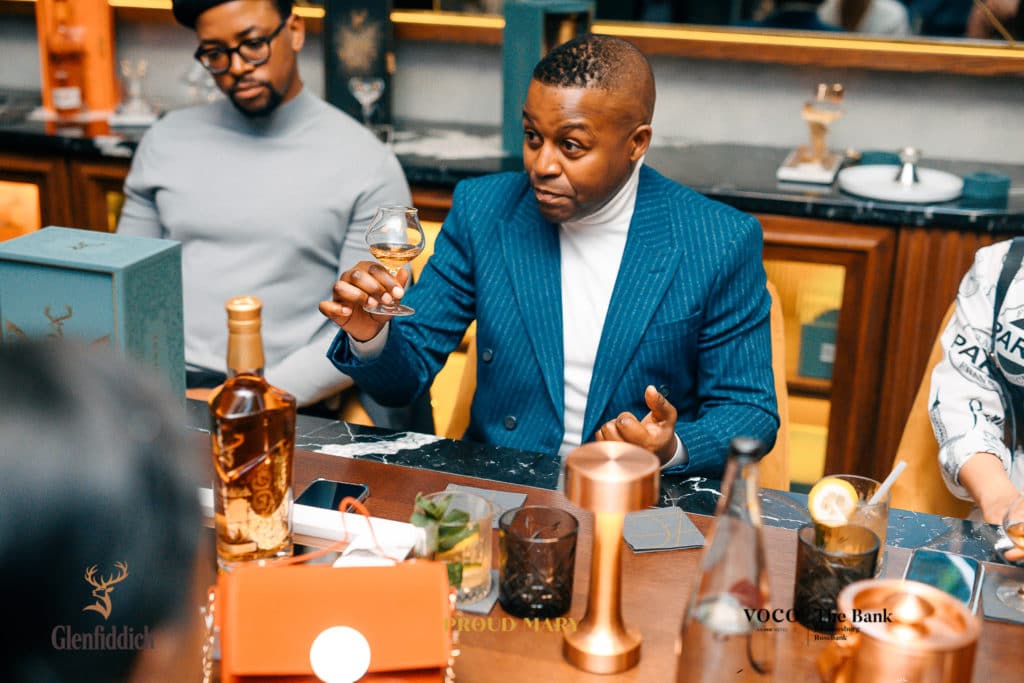 To book your private dining experience, email your private consultant at [email protected] Right of admission reserved. Room seats 10 pax.
DISCLAIMER: Brand Voice is a paid program. Articles appearing in this section have been commercially supported.