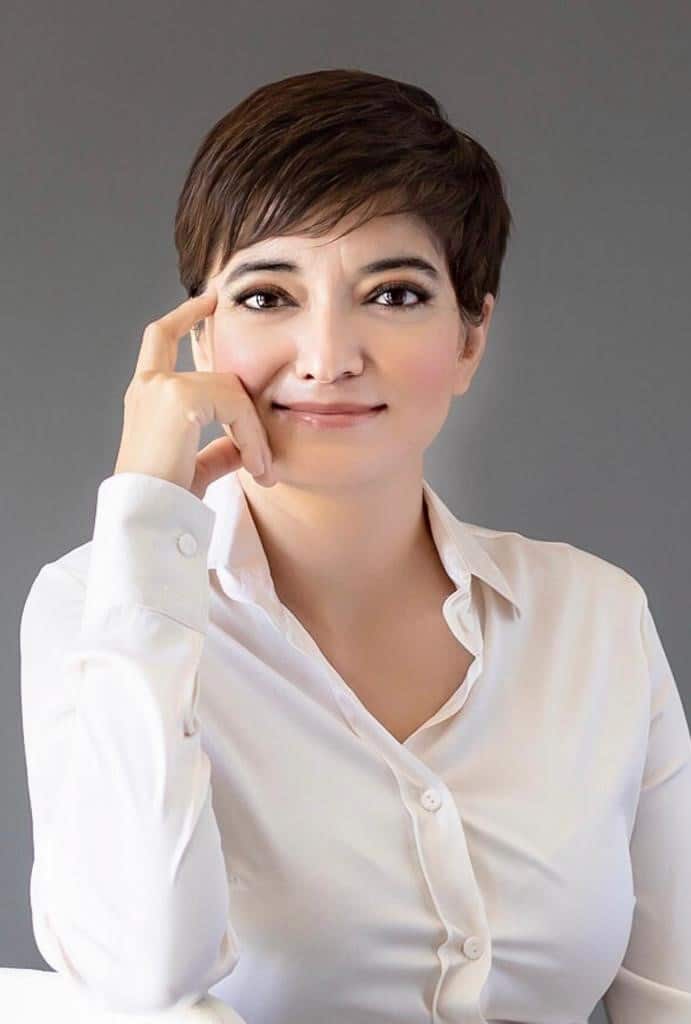 A Q&A with Amnah Ajmal, Executive Vice President, Market Development EEMEA, Mastercard
Q. This year, Mastercard is hosting the second edition of 'Collaborate to Innovate', a virtual event that enjoyed huge success last year. What's new this time and tell us more about why you chose 'Future Ready' as this year's theme.
Every day, things are changing around us. About the only thing we can be certain is continued uncertainty. 'Future Ready' is about embracing a constant state of flux, in which we have to evolve at speed, but with the benefit of technology, the power of collaboration, and the potential of innovation at our disposal.
This year we've opted once again for a virtual format to enable participation from across our recently expanded EEMEA region, which now covers 81 of the markets where Mastercard operates. Over the two days of this event, we will showcase how we have an opportunity to collectively grow, diversify, differentiate and scale into sectors, fields and resources far beyond our current expectations. By leveraging our own expertise, and tapping into the capabilities of new partners, we can realize our true digital potential. 
Over 30 speakers will discuss, deliberate and delve into real-life examples of how we can collaborate and innovate to build tomorrow's future today. As a trusted technology partner, Mastercard is proud to drive forward these important discussions that inspire and ideate thoughts on how we can drive growth in digital financial services through non-traditional digital partnerships with players in different sectors and industries.  
Q. Which topics are you tackling this year, and which speakers will step onto your virtual stage?
We have curated an extensive agenda, which will feature the thoughts of C-suite business leaders, telcos, fintechs, retailers, ecommerce giants, online travel giants, airlines, hotels, logistics and supply chain players, microlenders, and motivational speakers shaping the digital business landscape of our region and beyond. 
The travel industry is a key sector which experienced great recovery this year, and we'll hear from airlines, hotels and travel portals on how they are enhancing travel experiences with the help of technology. Many different organizations want to get closer to their customers, and to personalize human experiences in a world we share with machines, is a very interesting topic which we'll dive into too.
This is an age of artificial intelligence, machine learning and mega-growth in the metaverse, with AI, 5G, cryptocurrency and data analytics adding new possibilities to businesses – and sessions during this event will bring some practical perspectives to light that I think many people will find enlightening and interesting. 
Motivational messages on both days will complement the tech talk. Best-selling author Chris Gardner will share the steps that he had to take to overcome the obstacles he had to face, enabling him to create the life that he wanted to live. Day two will see Grammy-nominated artist and award-winning entrepreneur, Sekou Andrews, with a poetic keynote on how to disrupt through mindset shifts that deliver powerful business results.
Q. Differentiation and diversification are common threads going through 'Collaborate to Innovate'; how have you differentiated this year's event?
Indeed, many of the discussions touch on the way we can use disruption and diversification to generate growth and new value. Last year, that's also what drove some of the follow-up feedback we received – this realization that innovation is all around us, and that an organization doesn't have to do everything alone. There are experts and partners with specialized capabilities that can almost instantly 'switch on' through close collaboration. 
As part of this year's event, we are also welcoming differentiation and we're thrilled to announce the inaugural 'Collaborate to Innovate Challenge', in which entrepreneurs bring exciting and innovative ideas to life through presentations. On the first day of the event, four fintech start-ups will deliver their business pitches to a judging panel, who are market experts and leading names in the industry. 
The four-member judging panel are looking for an innovative idea, product or service that has the potential to become a profitable business venture. For a fintech start-up, with a global vision, winning this challenge will give them the support of an international network, and the ability to turn their ideas into reality. The participating start-ups will find out who the winning team is on day two of Mastercard Collaborate to Innovate.
Q. Mastercard has long championed collaboration and innovation. In particular, how important are partnerships to Mastercard and how would you define your approach to collaboration?
We are intentional about collaborating through meaningful partnerships that are meeting the needs of companies by meeting the needs of their customers – not just with Mastercard's own capabilities, but also with those we co-create with fintech partners.
In an evolving digital financial services ecosystem, we like to think of ourselves as a technology provider of choice. We enable organizations of all kinds – fintechs, telcos, e-tailers, digital service providers, mobility platforms, online marketplaces and travel websites – to get closer to their consumers, offer more diverse services, digitize supply chains and benefit from optimized value chains, unlocking efficiencies of all kinds. To do this, we provide technology solutions, digital platforms and insights that enable a superior digital experience and drive greater inclusion. 
Building the digital economy is a huge task and nobody can do it on their own, which makes forging strategic partnerships absolutely crucial. By growing it together, and connecting more people and businesses to it – we collectively ensure that everyone benefits from its prosperity.
Q. Innovation can help organizations to become commercially more successful, but it can also do lots of good on a macro level. How is innovation closing the digital divide and encouraging more people into the financial ecosystem?
The reason for both is that increasingly, the digital economy is now the economy. We must make it work for everyone, everywhere. For businesses who want to grow, there is no better place than the digital economy. For people to gain financial security, it is imperative that they are included in the financial ecosystem – which is now digital. In Africa, that very much means taking advantage of mobile phone technology. 
A wonderful example of how mobile money solutions have boosted financial inclusion across the continent is the innovative Pay on Demand digital partnership between Mastercard, Samsung, Airtel and Asante Financial Services. This collaboration puts mobile devices in the hands of people, who have immediate access to financial services and digital mobile money transactions, along with the benefit of paying for the device over time in affordable installments. 
Furthermore, innovation is addressing the challenges faced by service providers and individuals within marginalized communities through the creation of Community Pass. At the heart of this innovation is a digital identity, which runs on a set of digital rails that allows for a diversity of service providers – across sectors – to better serve the individual. Community Pass establishes a functional identity for individuals who lack basic identity documents, by creating a digital ID with the ability to make it unique via biometrics.
We are actively engaged in building the domestic payment ecosystem in key markets across Africa and the wider EEMEA region, extending acceptance infrastructure and aiming to connect 1 billion people globally to the digital economy by 2025, bringing us closer to a world beyond cash.
As the Executive Vice President, Market Development, EEMEA for Mastercard, Amnah Ajmal is responsible for acceptance, acquiring, merchants, digital partnerships, fintech's, strategy and M&A for the region. Prior to this role she led the North America product organization, based out of the US, responsible for the development and management of consumer and small business payment solutions, including credit, debit, prepaid, small business and acceptance solutions, with a focus on creating sustainable competitive differentiation for Mastercard and its customers.
Mastercard's Collaborate to Innovate runs on 28-29 September 2022 from 12.00pm CAT. To register, click here.
DISCLAIMER: Brand Voice is a paid program. Articles appearing in this section have been commercially supported.