Radisson Blu sets a new standard in contemporary luxury and a personalized 'Yes I Can!' spirit with its very first hotel in Kigali, Rwanda. The Radisson Blu Hotel & Convention Centre, Kigali, incorporates all facilities and functional technology with an apparent reference to the culture and traditions of Africa. It houses Kigali Convention Centre specifically designed for the region's vibrant business community. The hotel is situated in the heart of Kigali, with easy access to Kigali International Airport, corporate government, and diplomatic mission offices. It is 5km away from the city centre and 5km away from the Kigali International Airport.
Rooms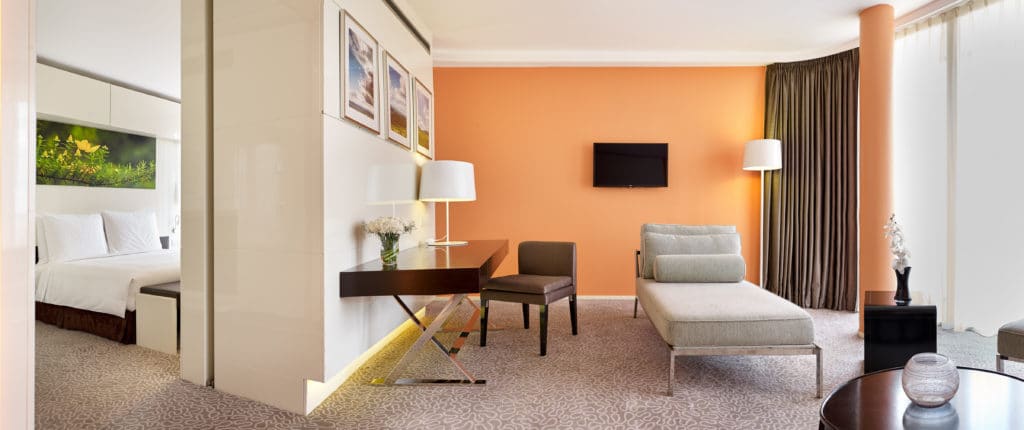 Thoroughly modern and spacious, our 291 rooms offer every comfort you may need throughout your stay. You can choose between options that include Superior rooms with a private balcony, Superior rooms with a private balcony and dome view, Executive rooms with a private balcony and lounge access, Executive rooms with private balcony, dome view, and lounge access, Junior Suite with balcony and lounge access, Suite with terrace and lounge access, Royal Suite with terrace and lounge access and Family room. The hotel is adjacent to the iconic landmark, Kigali Convention Centre – the best and largest facility in the region. It spans over 32000 m2 net floor area of customizable exhibition space, 18 versatile meeting rooms and state of-the-art auditorium, which host up to 2600 delegates. Spacious pre-function areas are found on different floors of the Kigali Convention Centre is ideal for hosting pre and post-events gatherings. All meeting spaces are fully equipped with the latest technology and built-in AV equipment. Other facilities of the Convention Centre include a clinic, ATM, and a business centre.
Awards
The Radisson Blu Hotel & Convention Centre, Kigali, has received a several international awards since opening in July 2016. The hotel has been recognized by World Travel Awards (WTA) as Africa's Leading Conference Hotel, Africa's New Hotel, and Rwanda's Leading Conference Hotel in 2017 and again recognized by WTA in 2018 as Africa's Leading Conference Hotel. Also recognized by Haute Grandeur Global Hotel Awards as the Best Conference Venue Hotel in Rwanda, Best Mice Hotel in Rwanda, Best Convention Hotel in Rwanda and Best Business Hotel in Rwanda in 2018. Furthermore, the hotel has received nominations from the World Luxury Hotel Awards, World Travel Awards, and Haute Grandeur
Global Awards 2022.
SWIMMING POOL & GYM
Adjacent to the outdoor swimming pool and tennis court is the multipurpose Fitness Centre, which boasts the latest Technogym equipment for a convenient workout. It is open from 06:00am – 10:00pm.
IZUBA SPA
Step into Izuba Wellness Spa, which is nestled in the heart of the city of Kigali, in one of the prestigious hotels, the Radisson Blu Hotel & Convention Centre. Enjoy serenity, health, and overall wellness with uniquely curated treatments to ensure you leave feeling relaxed and rejuvenated to take on life. Begin your journey to holistic wellness. With internationally renowned brands and philosophies used for our facial and body treatments, we can ensure that our wellness selection goes beyond the ordinary to achieve timeless beauty, as well as restoring health and vitality; through the power of nature's healing resources working together with advanced technologies and research. Izuba is the Kinyarwanda word for "sun." The sun is an energy source, providing warmth, energy and regrowth. May Izuba Wellness Spa be the recharge and re-energizing source for your mind, body, and soul.
Restaurant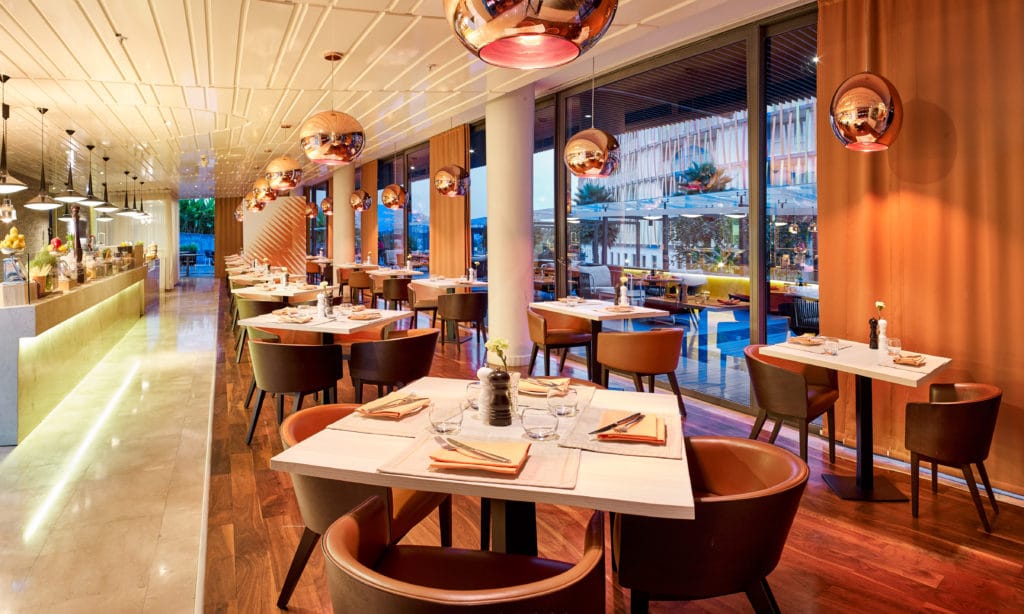 Spread over the ground floor with an outdoor terrace overlooking the swimming pool, The Larder, an all-day dining restaurant offers local and international food with an African twist. Adjacent to the reception, Filini Italian Restaurant is a passionately Italian restaurant that provides a unique a mix of sophistication and casual design that is as fresh as 'mercato' with a walk-through seasonality deli and show kitchen. The Auditorium Club offers exclusivity and aspirational luxury for VIP convention dining, while the Business Class Lounge and Piazza Bar is the perfect venue for the discerning business class traveler. Superbly positioned overlooking the swimming pool, the lounge is local, relaxed, and informal, offering the city's broadest array of drinks and selected international wines, paired with the essential nibbles and snacks.
SAFETY & SECURITY
Safety and security are of paramount importance to us and Radisson Blu Hotel & Convention Centre, Kigali. It is one of the most secure hotels in the region. The hotel is certified Safe hotels Premium Level, following The Global Hotel Security Standard of Safe Hotels Alliance AB. Additionally, the complex is fully independent in case the national electric power grid disrupts.
Free Internet
Enjoy high-speed wireless internet access with complete peace of mind. Stay connected as long as you wish in your bedroom, bars, restaurants, or in your meeting room.
DISCLAIMER: Brand Voice is a paid program. Articles appearing in this section have been commercially supported.