We often hear about the importance of small and medium enterprises (SMEs) to any economy, but finding a reliable and efficient partner for financial services can be a tough job for this sector. Sigma Financial Solutions, also known as Sigma, can offer a helping hand to businesses that will fuel their growth and encourage the venture to go global.
In as much as they make up the vast majority of businesses globally, in Africa region for example that they account for 97% of companies in Zambia and employ 88% the workforce while in Nigeria SMEs accounts 91% contributing to 60% employment, SMEs remain unbanked and thereby hindering their growth. It is imperative that such driver receive the necessary help so they can in turn contribute to local economy.
"It was daunting enough for me to take on contracts and knowing I don't have the facility for it now", says Mr. Kennedy Mvula who is a commodity entrepreneur/trader, and continued, "but I recall sending a message to Sigma and the same day, we scheduled a meeting to discuss about how I can actually pull the deal off. The solution to my financial worries is not actually out of reach after all. " 
These businesses are critical contributors to creating jobs and global economic advancement, being the backbone of most of the world's economies, however it is a difficult segment to cater to.  Apprehension stems off from the fact that such enterprises are not well-established, although it goes both ways, as these businesses veer away from difficult terms and requirements set off by traditional financing avenues. To establish a strong, long-term business partnership, Sigma worked on a set of services that provides business with a variety of features tailored to their specific needs. 
Sigma is regulated and licensed by the Bank of Zambia and apart from trade finance, Sigma specializes in cash management services, fixed deposits, offshore account opening, payment transfers for local and international payments (in alliance with Atlas Mara Zambia), prepaid debit cards (powered by United Bank of Africa Zambia), and SME lending (for Zambian nationals).  
These services make Sigma a one-stop shop for comprehensive banking services for clients around the globe, as their aim is to guarantee the digital delivery of high-quality financial assistance in order to fundamentally improve customer experience. The goal is to facilitate credit and access to banking services for SMEs, therefore catalyzing financing into the private sector and promoting sectoral growth. 
Sigma is fully geared in digitizing financial transactions for ease of resource management, especially with the fast paced nature of businesses nowadays. In the case of SMEs, every day is a different scenario and each transaction varies greatly, sometimes they cannot predict a requirement and needs instant financial support to execute a deal. To guarantee that they fulfill contemporary market demands, banks and financial institutions must choose for online processes with automated features, such as those offered by institutions like Sigma.  
Banks and NBFCs that serve small businesses must not only assist in mitigating the effects of the recent pandemic, but also aid them agilely to adapt and grow in the face of emerging technological changes – they need to find creative ways to use these technologies to overcome the challenges posed by the pandemic. Hence, Sigma is always trying to disrupt the existing banking system and build new infrastructure and solutions in order to close the gap in financial services accessibility. Consumers and companies increasingly want their providers to be able to meet their needs in a straightforward, timely, and seamless manner and this is what Sigma aims for.  
Let's take the case of  Mr. Kennedy, who spearheads Knyter Enterprise Limited, a new venture involving commodity trade based in Zambia He used to work in a similar company importing various commodities mostly from India, Brazil, and China but now he can manage on his own and has identified his network of potential clients. However, such deals are in dire need of bank assistance for credit and trade facilities, given most suppliers are overseas. Another benefit that came with the relationship is the access to USD currency. 
Getting onboarded with Sigma allowed him to receive and transfer payments easily without his margins being swallowed by exorbitant forex charges. Another advantageous feature is having no maintaining balance, which is rather crucial for small businesses without much liquidity. Since having Sigma as their partner for executing trade deals, he has facilitated three imports in a span of a month and a half, compared to doing only one deal in every few months. Often, small businesses see finance institutions as barrier to growth instead of a trusted partner, but Sigma's effort to educate their clients and empower SMEs with intelligent business banking help them focus on their core business.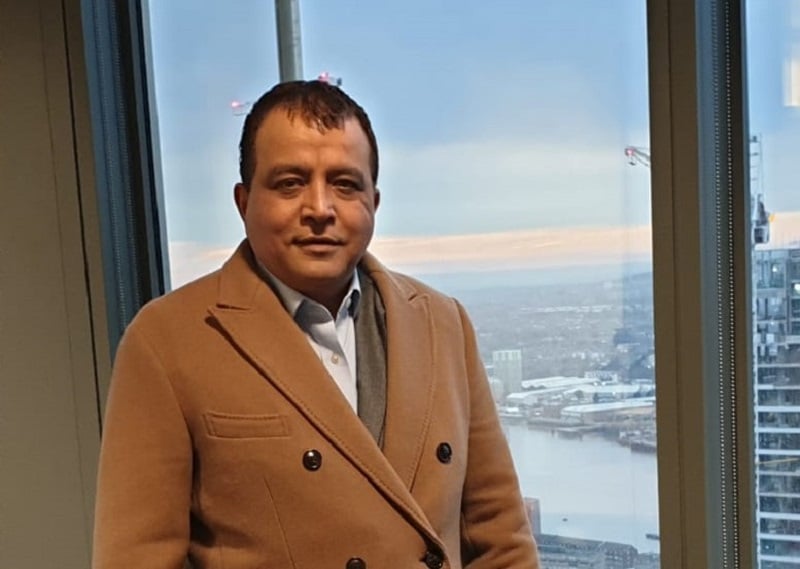 Hailing from the leadership of group chairman Sanjeev Chadha, Sigma continually looks for ways to simplify banking to be more inclusive. In today's uniquely uncertain and tough times, being able to access a broader array of financial service products, such as increasing the capacity to manage cash better and gaining access to credit facilities, has made the difference between survival and closure for many struggling SMEs. More than this, Sigma is looking at being the partner of every client in their pursuit for internationalization, making sure they can only look forward to exemplary services ahead.
To know more how you can elevate your business using bank instruments and comprehensive account services, get in touch with the financial experts in Sigma Financial Solutions by visiting their website at www.sigmafinsol.com/contact-us.
Sources for figures:
PwC Nigeria. 2021. Nigeria SME Survey. [online] Available at: <https://www.pwc.com/ng/en/events/nigeria-sme-survey.html> [Accessed 23 August 2021].
Zambia Development Agency. 2020. Zambia Competitiveness Survey. [online] Available at: <https://www.zda.org.zm/wp-content/uploads/2020/10/Zambia-Competiveness-Survey.pdf> [Accessed 24 August 2021].
DISCLAIMER: Brand Voice is a paid program. Articles appearing in this section have been commercially supported.